Growing up in a typical Sri Lankan household we loved our Local Shorteats over any fancy nancy pastries…the modified name "Spicy Fish Croquettes" always makes an entrance to every Srilankan High Tea Spread at any gathering
Each family has their own recipe to making this crispy goodness but the basic ingredients must be a wonderfully spiced combination of cooked choice of fish and potatoes
You can switch the choice of protein to anything you prefer if you're not a fan of fish
I have also used boiled Tender Jackfruit or Polos to make the vegan version of The Sri Lankan Cutlet
Go and Check Out My Post in my Instagram Page.Refer to link attached below :
https://www.instagram.com/p/B9wFX2EhhSo/?igshid=inpux0k64j2i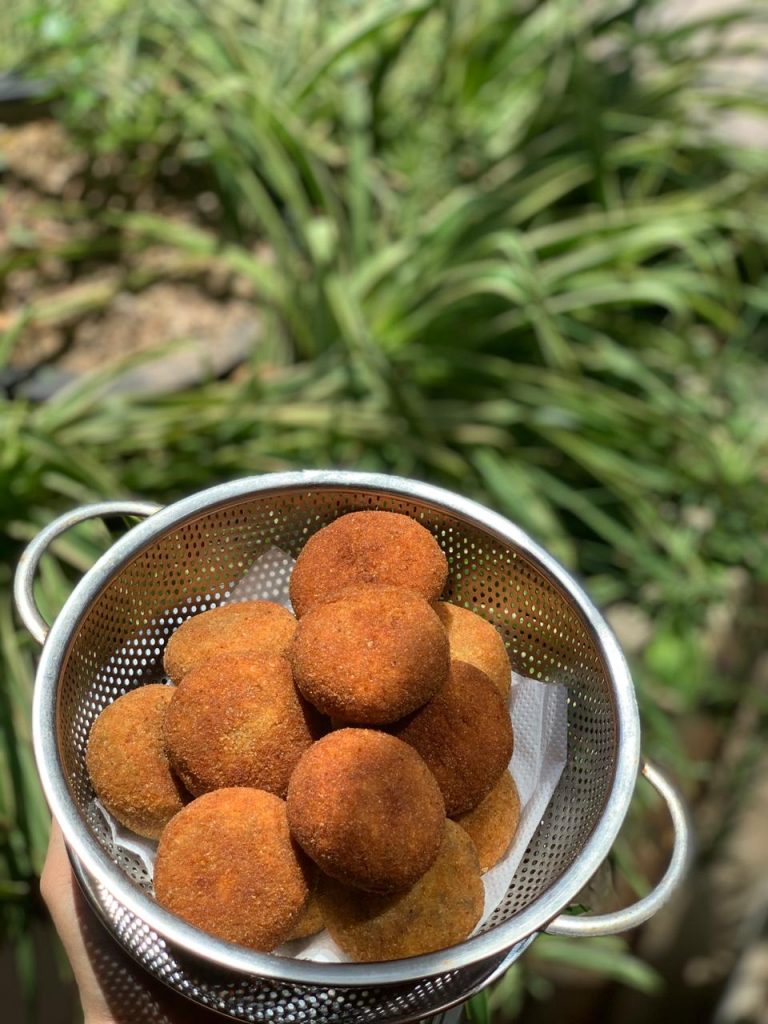 Cutlets freeze really well and lasts for a few days if kept in the refrigerator if they survive as leftovers.Do not fry them again to re heat just pop them in a preheated oven for few minutes and they're good as new !!! These golden bad boys can never be stopped at one I promise,my kids won't stop till they see no more ???
This takes me back to my childhood where it brings back so many wonderful memories of the repeated "Kist Tomato Sauce Commercial" in between the sinhala tele-dramas over the weekend….that boy talks about eating 100 cutlets with tomato sauce ???
"Cutlet seeyakk uth kannda puluwann!!!!"
Do you guys remember that commercial???
Follow my step by step recipe to see how I've made my Fish Cutlets so perfectly
Let's Get Started
You Will Need
My Fresh Seafood Choice is always The Middle Cut Company.Do check out their page for more details.Refer to link attached below :
https://instagram.com/middle.cut?igshid=b36e0xb13jju
500g of cooked and flaked white fish ideally Sail Fish(Thalapath) or Tuna
Canned Mackerel and Canned Tuna
works really well too.
To cook the fish just add in salt,pepper,and vinegar.Vinegar helps remove the overwhelming fishy smell
1 B.Onion sliced
1/4 Cup Oil
1 tbsp Ginger and Garlic Paste
Curry Leaves
Salt
1 tsp Ground mustard paste
1 tsp Black Pepper powder
Pinch of turmeric
1 tsp Chilli Flakes
1 tsp Jaffna Curry Powder
Lime Juice of one lime
250g Boiled Potatoes mashed
Freshly chopped green Chillies
Fresh coriander leaves
Oil for DeepFrying
For making the cutlet :
Seasoned Flour ( add some salt and spices to flour)
Beaten Egg or Liquid Batter
BreadCrumbs or Biscuit Kudu(Sinhalese Term)
Step One : Sauté onions in oil.Then add ginger and garlic
Step Two : Add in curry leaves, mustard and spices.Let this get nice and aromatic.
Step Three : Now add in the flaked fish and mix well.Check for salt and adjust accordingly
Step Four : Add in finely cut green chillies for some heat.You could skip this if you cannot tolerate spice but removing the seeds from fresh chillies really help cut down the spiciness…
Step Five : Drizzle lime juice and mix fresh coriander leaves
Step Six : Mash in the cooked potatoes and mix using a wooden spoon.Make sure it is well combined.Check for salt and spices again one more time because after adding in the potatoes it might feel like less salt and spice.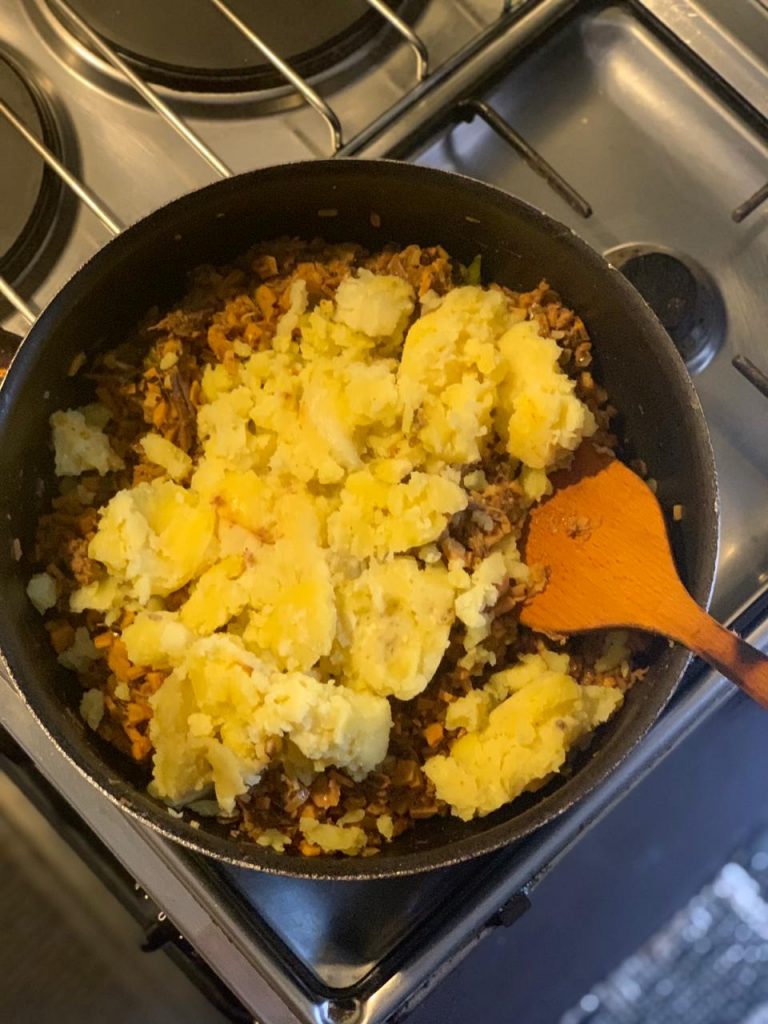 Step Seven : Let this cool down till its warm enough to handle and start making medium sized balls.You could make them round or flat.The choice is entirely yours..
The filling is ready
Time for Crumb Coating Lankan Style
Coat One: Wheat Flour
Coat Two: Beaten Egg or Batter
Last Coat: Dried Bread Crumbs/Biscuit Kudu(Sinhalese Term)
Small tip : make sure there are no cracks once you have completed one coating.If you notice cracks then you might have to do a double coat to secure the shell
Place this in the chiller for at least 30 minutes.This helps to hold the shape
Deep fry in hot oil and serve warm.This can be served as a snack or even a side dish for an entire meal
Check out my previous post where I served fish cutlets for lunch with Zesty Lemon Rice.Refer to link attached below :
Would love to see your remakes on this crispy spice balls.Be sure to tag me on social media or send me a screenshot if your account is private so I can share it on my stories.
Have A Great Day Folks!!!!
Much Love ? Nuzrath