Shepherds Pie or Cottage Pie is basically a casserole with a layer of cooked meat and vegetables topped with a creamy fluffy mash and baked till the top gets beautiful and golden
Traditionally it's made with Beef Mince or Lamb Mince depending on which part of the globe you're from just like how it's called Cottage Pie in the UK and Shepherd's Pie if you're from the States.However it's most likely of English origin
For my version I have used minced meat with a combination of vegetables like peas,carrots and fried aubergine.For the mash I have topped it with some grated cheddar for more texture.If you feel fancy you could use a pastry bag and pipe the mash into pretty swirls but today was not that kind of day for me !!! Anything quick and easy is a winner for iftar so the dollop worked like magic today.
When digging in you get a bit of this and a bit of that : pure comfort food specially on a rainy day…
The first time I learnt to make this was at Aunty Yvonne's western class.Am so glad I met her because she really helped me improve and expand my culinary skills….If you're local am sure you would've heard about her somewhere
Recently we tried the high tea platter at shangrila and they served these pies in mini ramekins and it was delicious.Usually I would serve in one large family size baking tray but this time I decided to make individual portions and I think that was a great idea because I could freeze a few for later days…
Let's Get Started
You Will Need
Layer One : Meat and Vegetable Filling
Layer Two : Potato Mash
Start on boiling the potatoes first and in the meantime start prepping to make your meat filling.
Layer One : Meat Filling
Ingredients :
Minced Meat 500g
Butter or Oil
1 tbsp fresh Garlic chopped
1 tsp fresh Ginger chopped
1 tsp ground mustard
1 B Onion chopped finely
1 Carrot cut into cubes
1/2 Cup Frozen Peas
1/2 Cup Fried Aubergine Cubes
1 tsp Salt
1 tsp Pepper
1 tsp Kashmir Chilli/Paprika
1 tsp Curry Powder
2 Fresh tomatoes blended
2 tbsp Hot Sauce
1 tbsp Liquid Aminos/Soy Sauce
1/2 Cup liquid Stock or Vegeta mixed with some water
Lime Juice of one lime
Handful of Chopped Parsley
Step One : Heat butter and sauté onions and garlic till they're beautiful and golden
Add ginger,mustard paste and salt
Step Two : Add carrots and peas
Step Three : Add minced meat and let it cook for about 10 minutes on high while covered
Step Four : Add in spices and check for salt if needed
Step Five : Add stock,blended tomatoes,liquid aminos,lime juice
Let this cook for at least 20 minutes on medium low while covered till the meat is well done and seasoned.
Step Six : Add in fried aubergine and chopped parsley.
Mix well and your filling is ready
Layer Two : Potato Mash
Ingredients
500g Potatoes
1 tbsp butter
Salt and Pepper
Vegeta(Optional) You don't need to add salt if you are adding vegeta
Handful of chopped parsley
Peel potatoes and boil till nice and tender.Cover while boiling for best results
You could either use a masher or just blend in a food processor like I did today.The choice is yours because each family prefers a different texture on the mash.We like it as creamy as it can get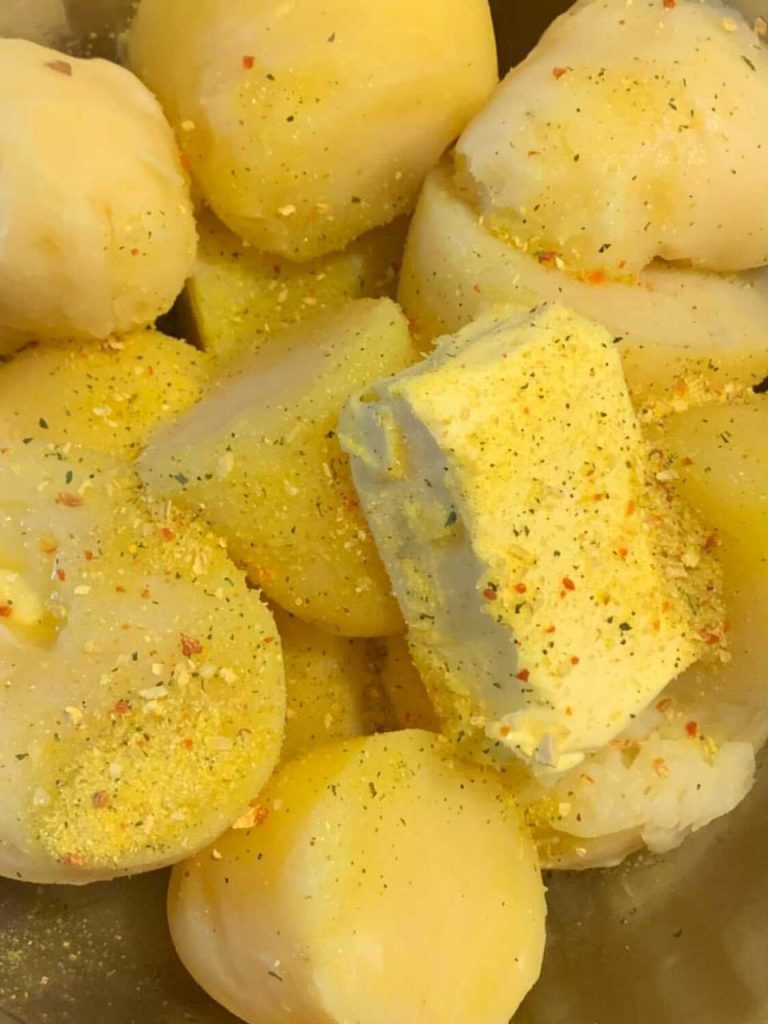 Pulse inbetween to get a perfect and creamy mash
Step Four : Mashing while it's warm makes the job easier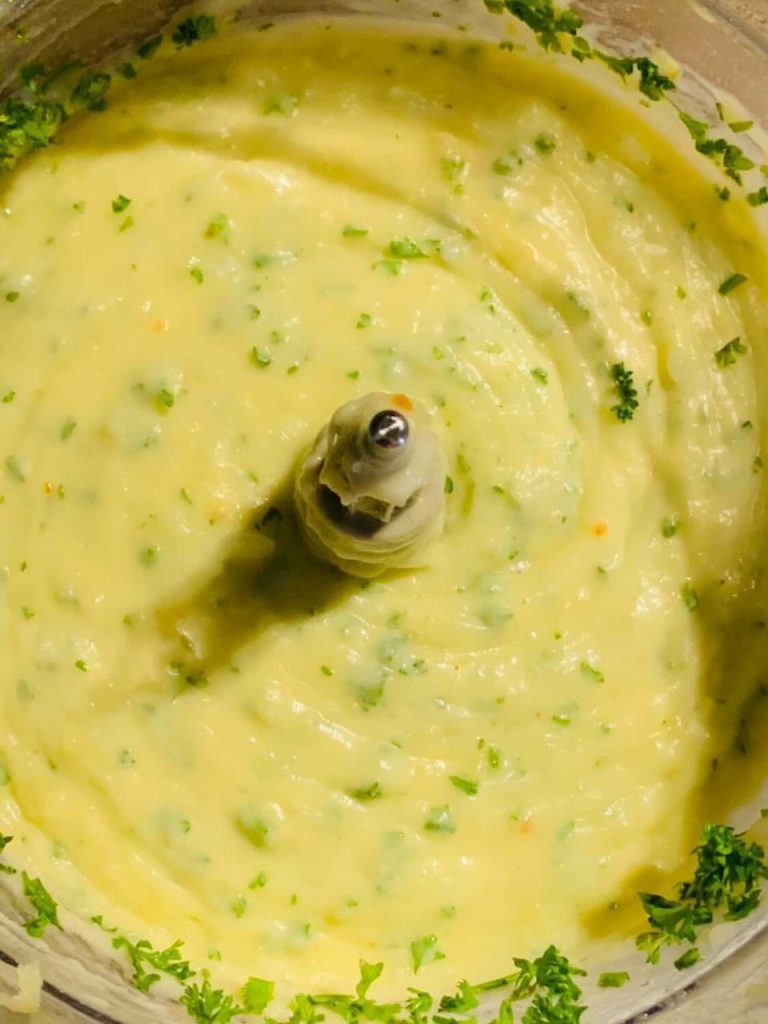 The mash is ready to do some topping.I just did a quick dollop today because I didn't feel like doing anything too fancy since it was for our iftar but you could definitely do a perfect swirl by using a piping bag like I mentioned before…
Let's Assemble
Layer One : Meat Filling
Layer Two : Creamy Mash
Layer Three : Grated Cheddar Cheese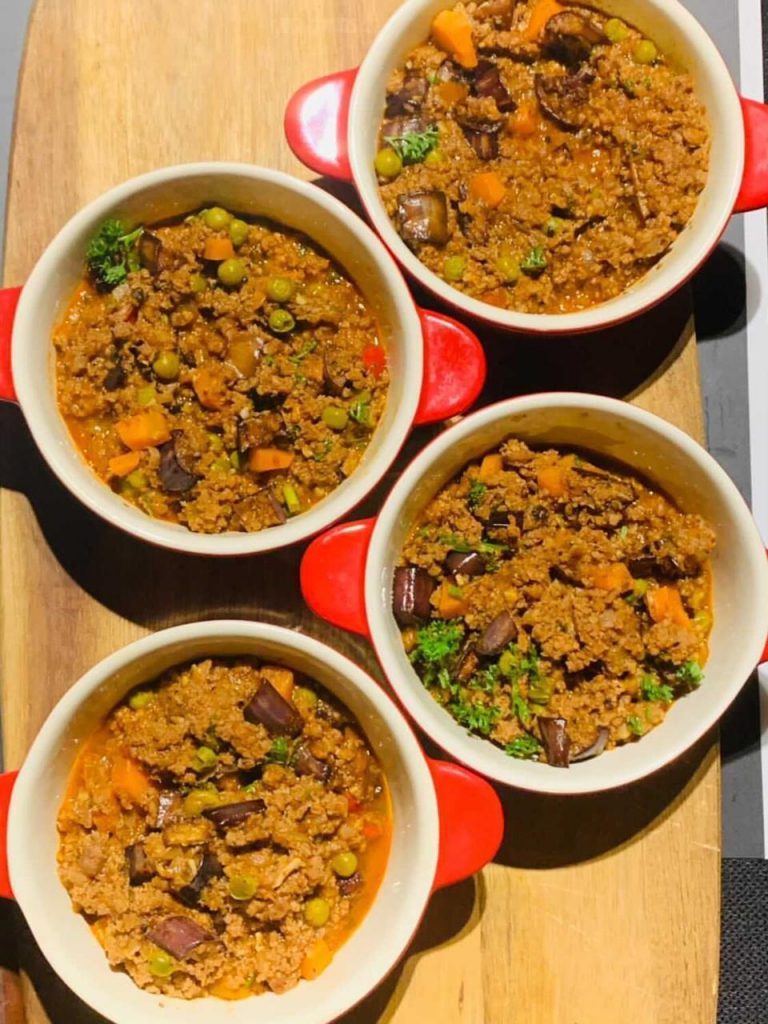 Bake in a preheated oven at 180 for at least 30 minutes or until the top is perfectly browned enough for you
Today I had to take it out of the oven in less than 30 minutes because I was running a little late and the pie had to sit for at least another 10 minutes before consuming.But the perfect browned top is a total winner !!!! NEXT TIME
Would love to see your remakes on this deliciousness.Don't forget to tag me on social media or send me a screenshot if your account is private so I can re share on my stories
As we reach the end of this beautiful month let's not forget to make the best of these days because it will be gone too soon Subhaanalla 😓😓😓
Stay Safe and Stay Indoors
Much Love ❤️ Nuzrath
#srilankanfoodie #mylankanfoodjournal #foodblog #colombofoodbloggers #colombolife #ramadanwithme #ramadan2021 #ramadankareem #ramadanvibes #ramadanwithlove #foodiesofintsagram#onthetable #instadaily #igers #eatpraylove #positivevibesonly#alhamdulillaforeverything💕