Oven Baked Chicken Wings over DeepFried ???
As much as we all love those double fried chicken wings as a mother of young kids I always find ways and means to swap to healthier choices when I can…
Still not convinced to invest in an air fryer yet,maybe when am ready to find a spot for it to sit in my kitchen because I hate overcrowding the counter space with too many gadgematics
Anyway I baked these bad boys in my oven and I must say I'm pretty impressed
My kids just smashed these chicken wings and they didn't even realise that I made the sauce from scratch today
That's right !!! Made a mean Mango BBQ Sauce to go with these Chicken Wings
This balanced out the flavours and took it next level
What's your favorite combination with Chicken Wings ???
Let's Get Started
Chicken Wings
You Will Need
1kg Chicken Wings
1/4 Cup Olive oil (use when needed )
1 tsp salt
1 tsp kashmir chilli powder
lime juice of one lime
2 tbsp liquid aminos
Step One : Marinade the chicken for at least an hour or more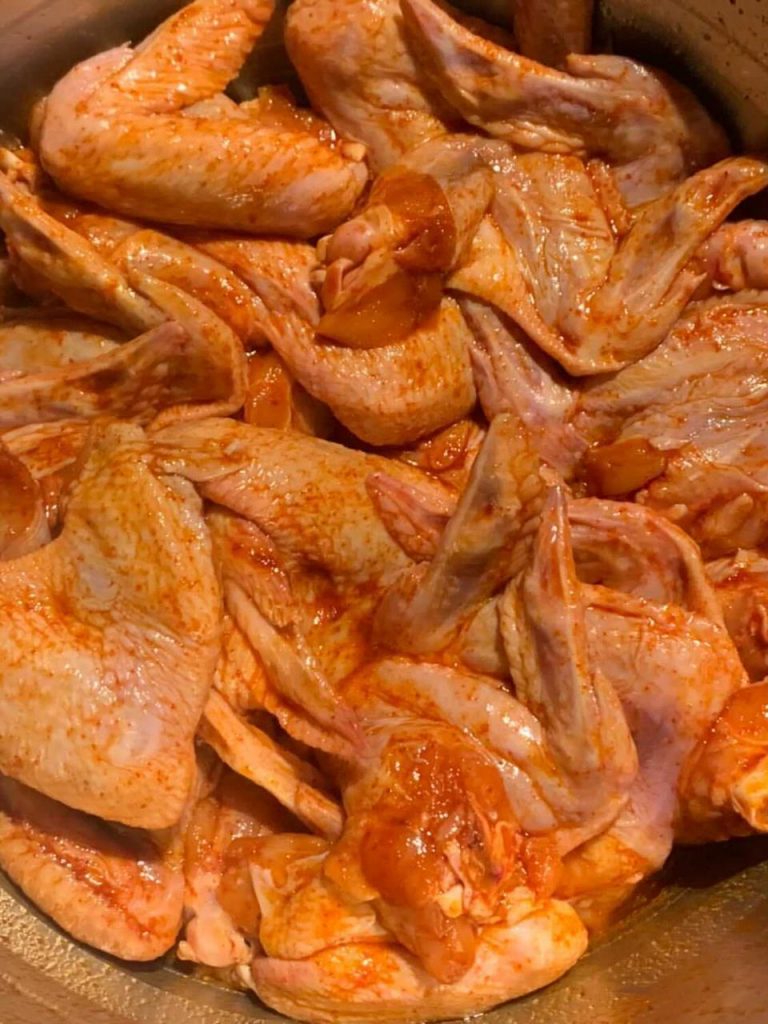 Step Two : Place them on a baking tray leaving by spacing them out and not overcrowding, which will steam the chicken wings instead of crisping them up
Step Three : Bake in a preheated oven at 180 for at least 20 minutes on each side
Step Four : Remove from oven and turn the chicken wings over.Baste with olive oil before popping them into the oven for the second time
Step Five : Once it is completely done, remove from oven and immediately toss in home made BBQ Sauce
Let's Start making the sauce while the chicken wings are in the oven
Mango BBQ Sauce
You Will Need
1 B Onion finely chopped
3 tbsp Oil
2 tbsp Garlic finely chopped
1 tbsp Freshly grated ginger
1 tsp Mustard Paste
1 tbsp Kashmir Chilli Powder
1/2 Cup Honey
Salt and pepper
Vegeta(Optional)
Lime Juice of one lime
1/2 Cup Hot Sauce/Ketchup
2 tbsp Tamarind Pulp
2 tbsp liquid aminos
1 Cup Raw Mango Purée or 3 tbsp Mango Chutney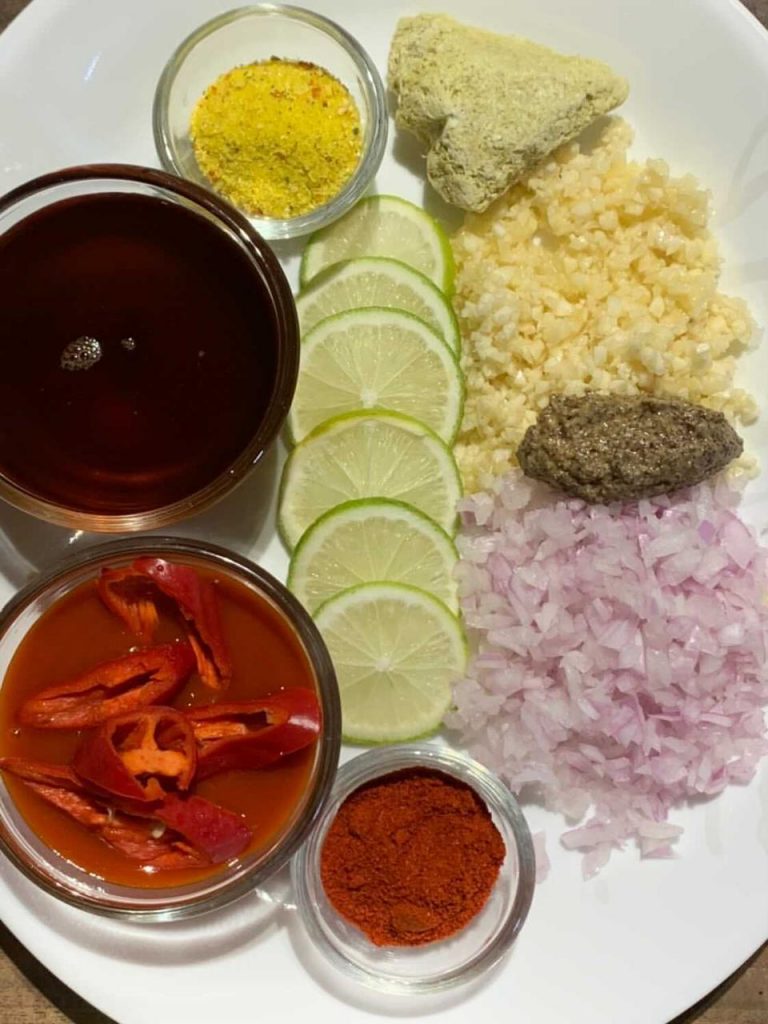 Step One : Heat oil and sauté garlic and onions till nice and golden
Step Two : Add ginger
Step Three : Add mustard paste
Step Four : Add kashmir chilli powder, salt and pepper
Step Five : Add Hot Sauce
Step Six : Let this cook for few minutes and when you see the oil coming off the edge of the pan, you know it's well seasoned and ready for the next step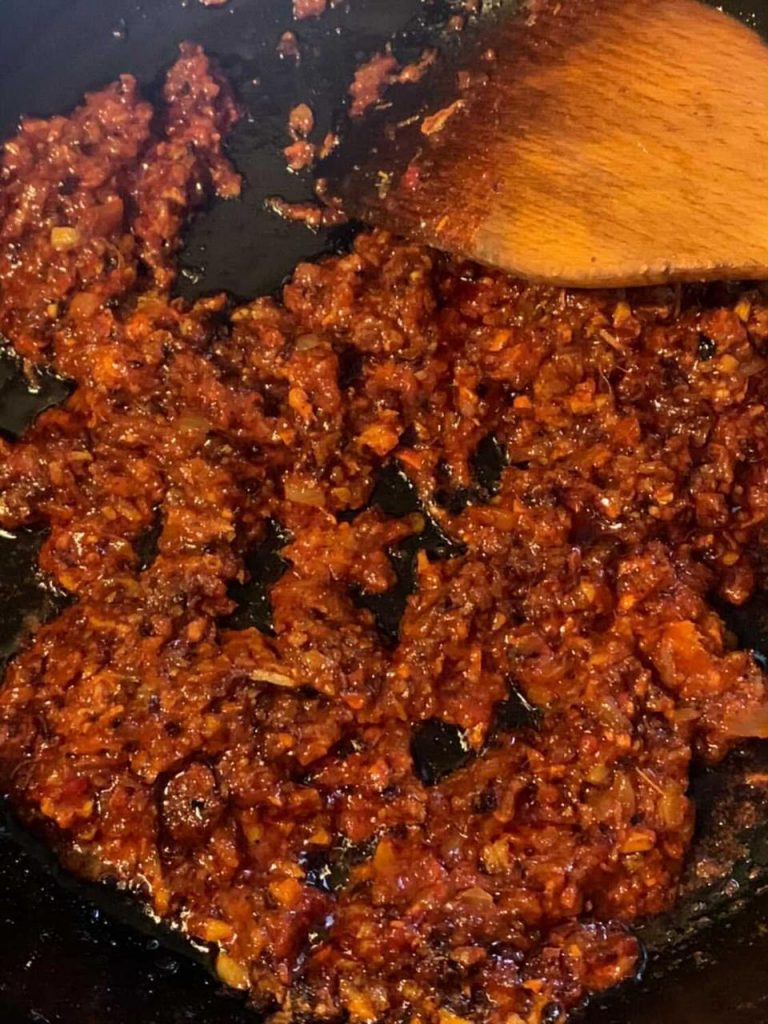 Step Seven : Add Honey,lime juice,tamarind pulp and liquid aminos
Step Eight : Add vegeta and some water.If you skip vegeta you can add just plain water
Let this come to a simmer,check for salt and adjust accordingly.This is a delicious BBQ Sauce.But if you want Mango BBQ Sauce follow next step and you're gonna love it!!!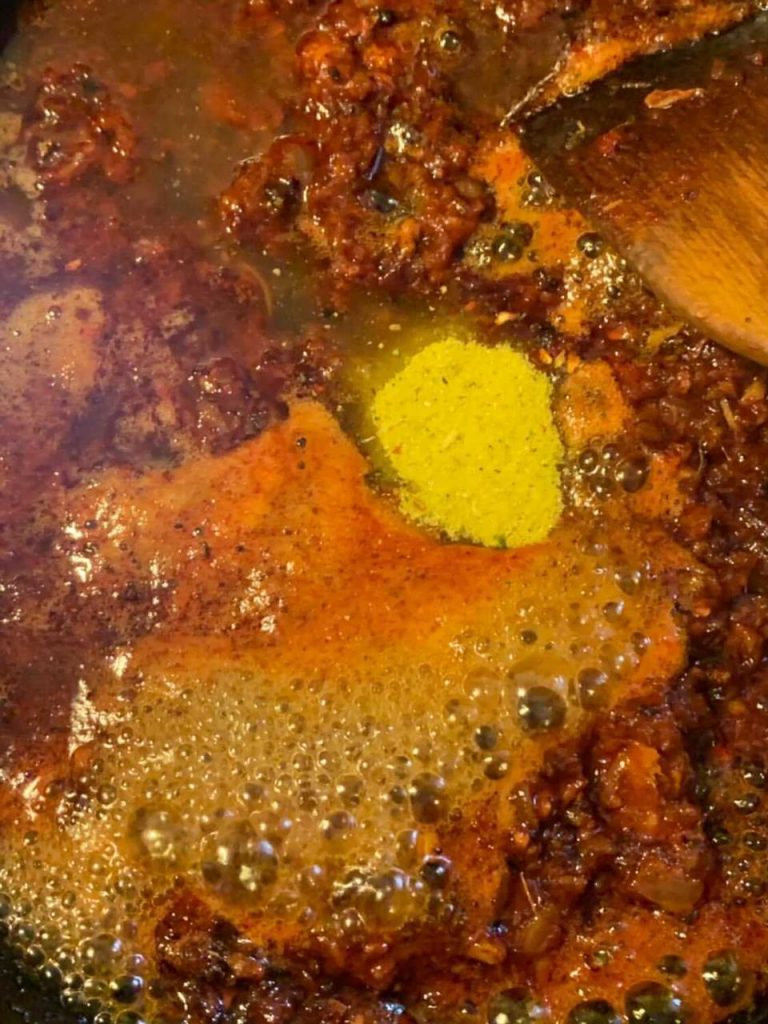 Step Nine : Add One Cup Raw Mango Puree or 3 tbsp Mango Chutney for the mango flavour
Let this cool down and blend for perfect consistency but I really didn't do the blending today as I was running out of time
You could add some colour but I rarely add colour into my food
LET'S COAT THESE CHICKEN WINGS IN SOME HOME MADE MANGO BBQ SAUCE
DO IT WHILE IT'S STILL WARM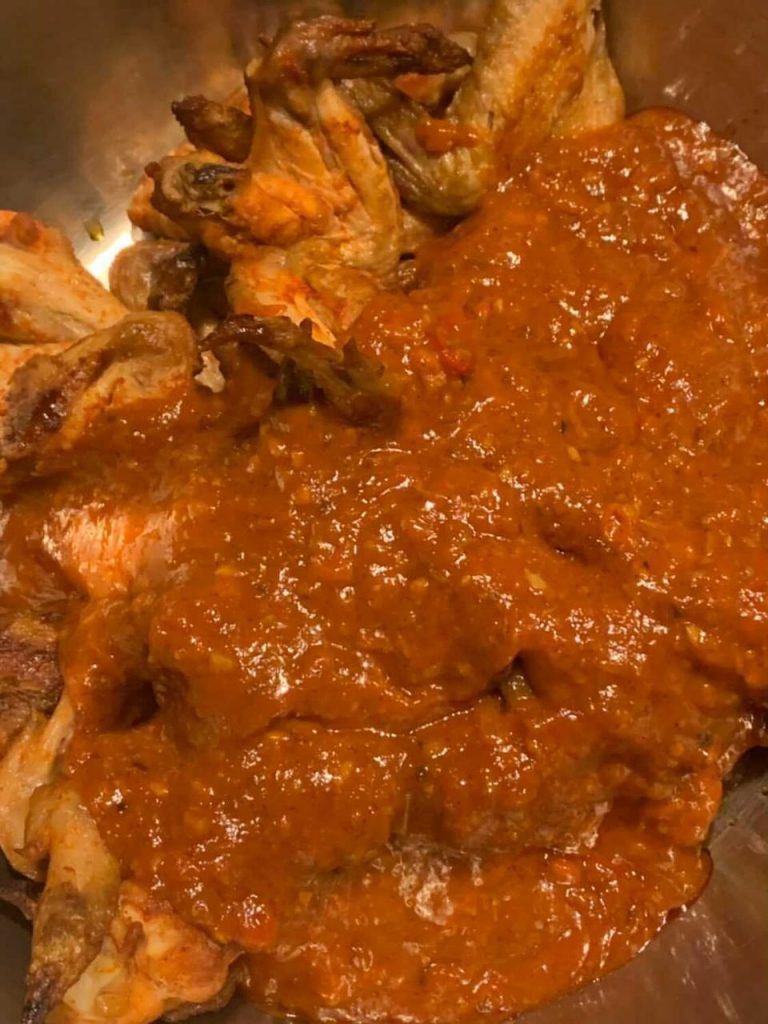 TOSS THEM AROUND
YOU COULD TRANSFER THESE CHICKEN WINGS ONTO A BAKING DISH AND GRILL FOR A FEW MINUTES
I SPREAD THEM OVER FRENCH FRIES AND SPRINKLED SOME CHEESE BECAUSE EVERYTHING TASTES BETTER WITH CHEESE…
Would love to see your remakes on this deliciousness.Be sure to tag me on social media or send me a screenshot of your remake so I can share it on any stories
Much Love ? Nuzrath
#srilankanfoodie #mylankanfoodjournal #foodblog #colombofoodbloggers #colombolife #ramadanwithme #ramadan2021 #ramadankareem #ramadanvibes #ramadanwithlove #foodiesofintsagram#onthetable #instadaily #igers #eatpraylove #positivevibesonly#alhamdulillaforeverything?