We srilankans call it "Patties" AKA crispy meat empanadas or beef turnovers whatever you wanna call it
This is one of the most common things you would find in any Srilankan shorteat kadey or srilankan bakery usually made with canned fish. Each family has their own patty dough.This is ours.
This dough is made similar to a basic short crust dough but this one asks for cold water. For 500g All Purpose Flour,4Oz.Cold Butter,1 Tsp Salt & Approx. 4Oz Cold Water.Make the dough & let it rest for the gluten to start loosening up.
.
Then make into small balls & roll them into flat disc shapes on a floured surface, then place it on the mould & place filling in the centre & fold over
I made beef filling: In a pan with some coconut oil, sauté chopped onions, with curry leaves, cinnamon stick & few cardomoms, let them get nice & golden. Then add in G&G paste, kashmir chilli pwd, chilli flakes, tumeric, roasted curry pwd & salt. Mix well, then add shredded beef. And boiled potatoes, fresh lime juice, tamarind pulp & finally fresh corriander leaves for flavour.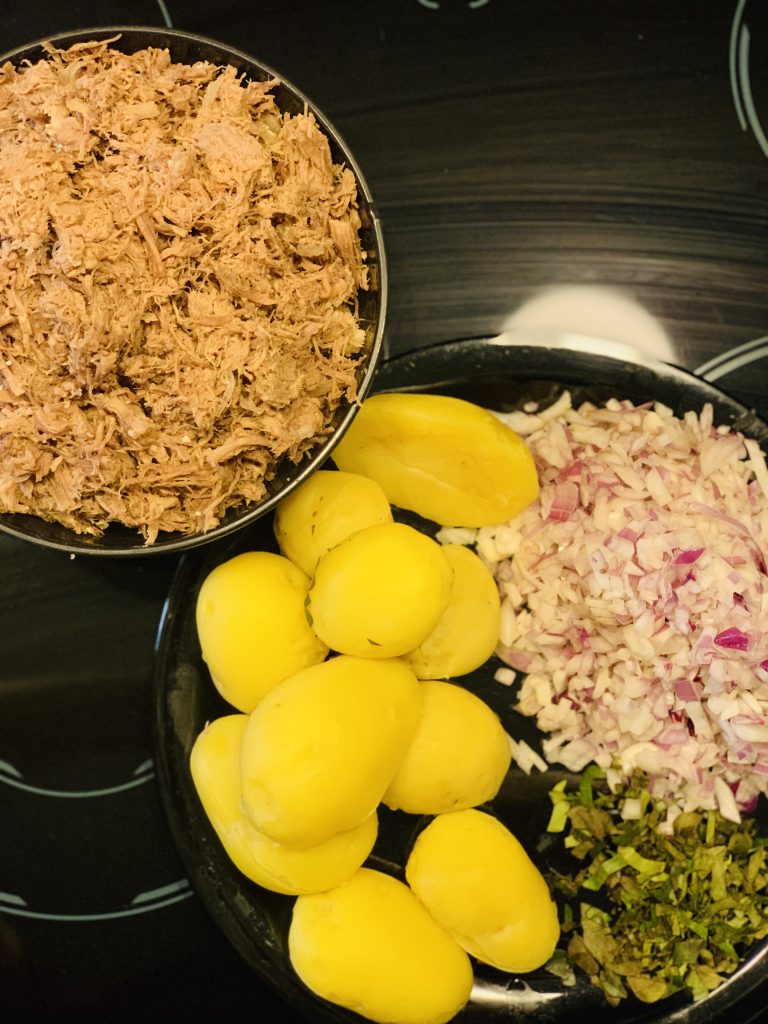 You could also add sliced green chillies for heat but I was making for the kids so avoided them.
You can deepfry right away & enjoy while hot!!!!!!
STORAGE TIPS
There are few ways of storing these babies to maintain the shape & avoid them from sticking to each other while in the freezer which may result in breaking while thawing process.
Place them on a floured flat tray away from each other & place in freezer for an hour, just to make sure each one is firm & frozen. this way they wont be stuck on the next one when your place them together. But I highly recommend you try the followings ways instead:
Lightly deepfry them first before freezing
Lightly baking them before freezing. after baking or frying them, let it cool down completely. place them in ziplock bags & freeze. Can be refrigerated for a few days too
Small Tip: To Avoid Too Many Bubbles Popping Out Make Sure The Oil Is Not Too Hot At The Beginning
This is something we prep for the beautiful month of Ramadan.
So simple but so tasty paired with the Ramadan porridge
Would love to see your remakes
As srilankans this can be made with traditional pol panni filling as well!!!
Do check out my dear friend Shalimas post on her sweeter version similar to the srilankan pol panni filling
I have also made other variations such as different patterns using the same dough.Different kinds of fillings, etc
This one's a Stuffed Chicken Pie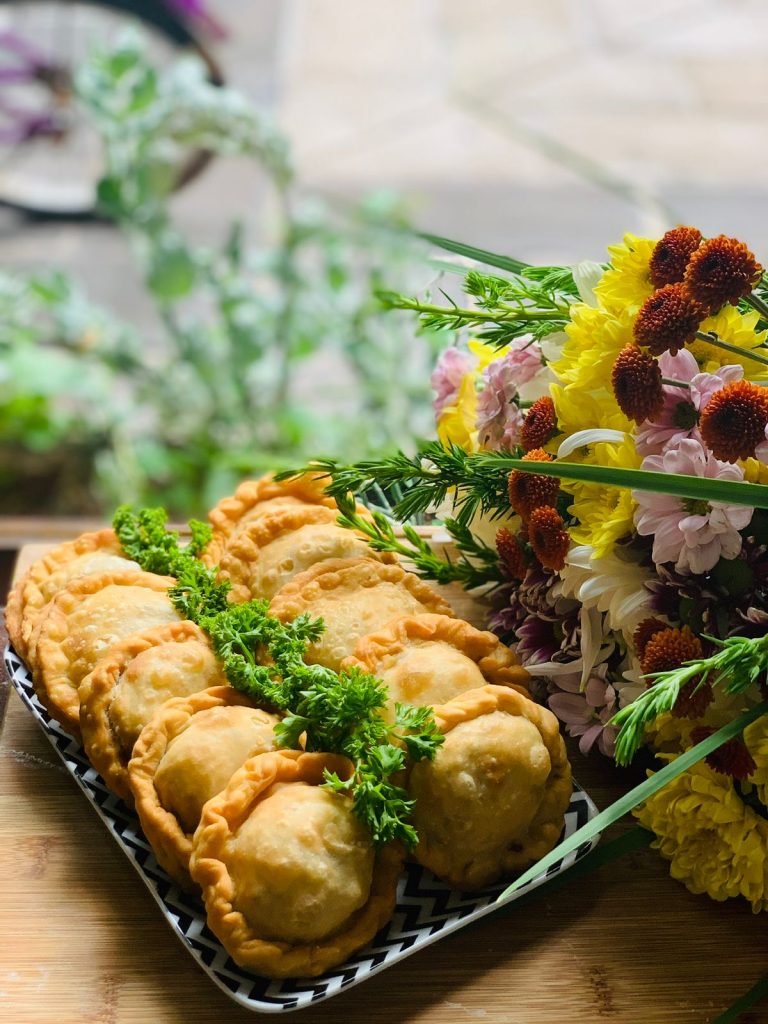 Let me brief you on the simple steps to making this crispy pie.
Make sure the dough and filling is ready before you start making these pies
Step One : Roll out dough on a floured surface and Cut out 3″ circles using a cookie cutter
Step Two : Place a tsp of filling in the centre.Don't over stuff with filling as this may tend to open up when frying.
I have placed three together to show you three kinds of folds
Step Three : Applying water around the edges to helps when sealing the pie.
Place another circular dough cutout carefully over this.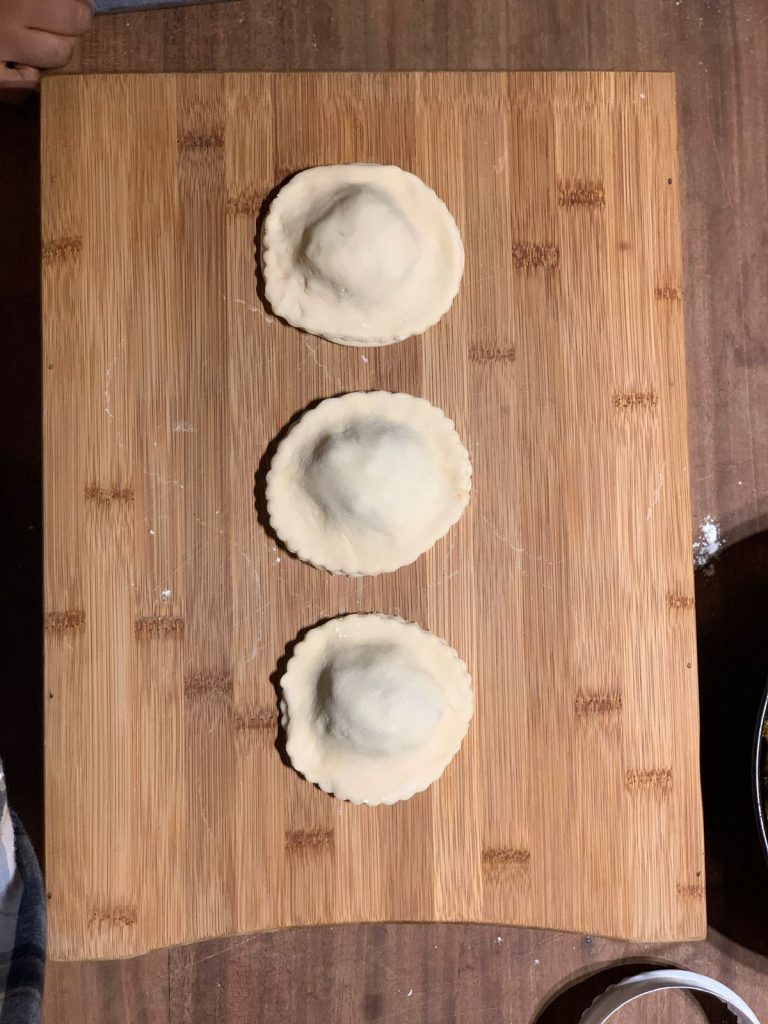 Seal the edges using the tip of your fingers and make sure it is well sealed.You could deep fry them right away or chill and deep-fry when needed just like this.
But I choose to show you three different folds on the edges.Scroll if this might be of interest to you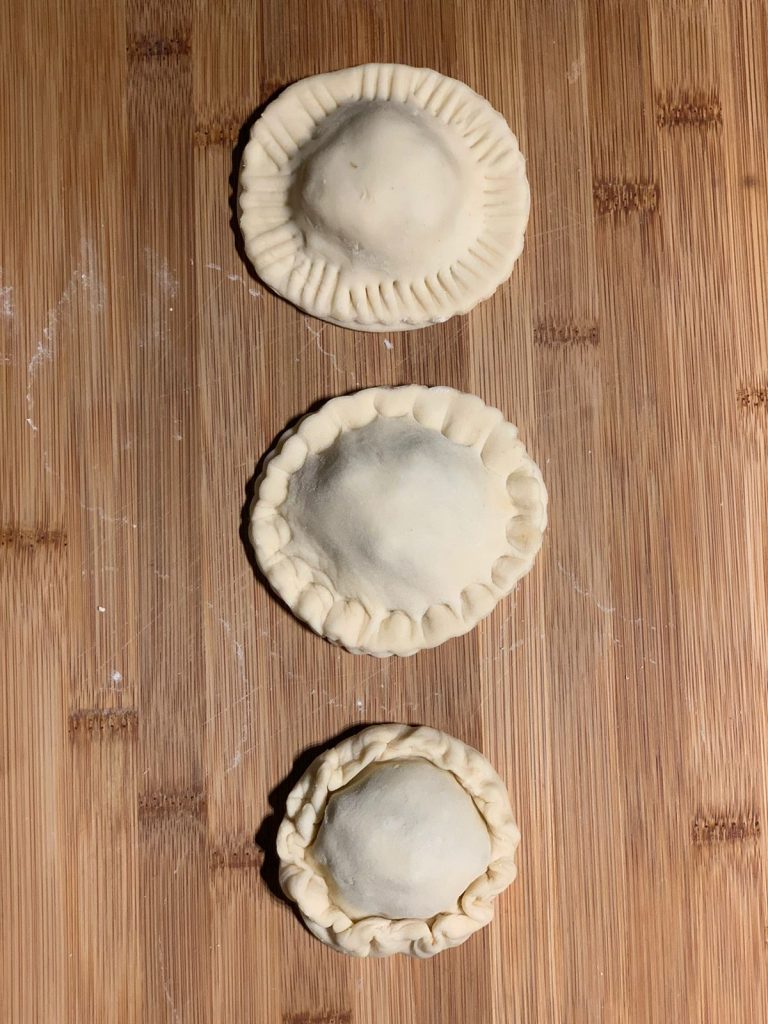 Option One
Use a fork to create the lines and help seal the edges
Option Two
Use the end of the spoon to create the seal on the edges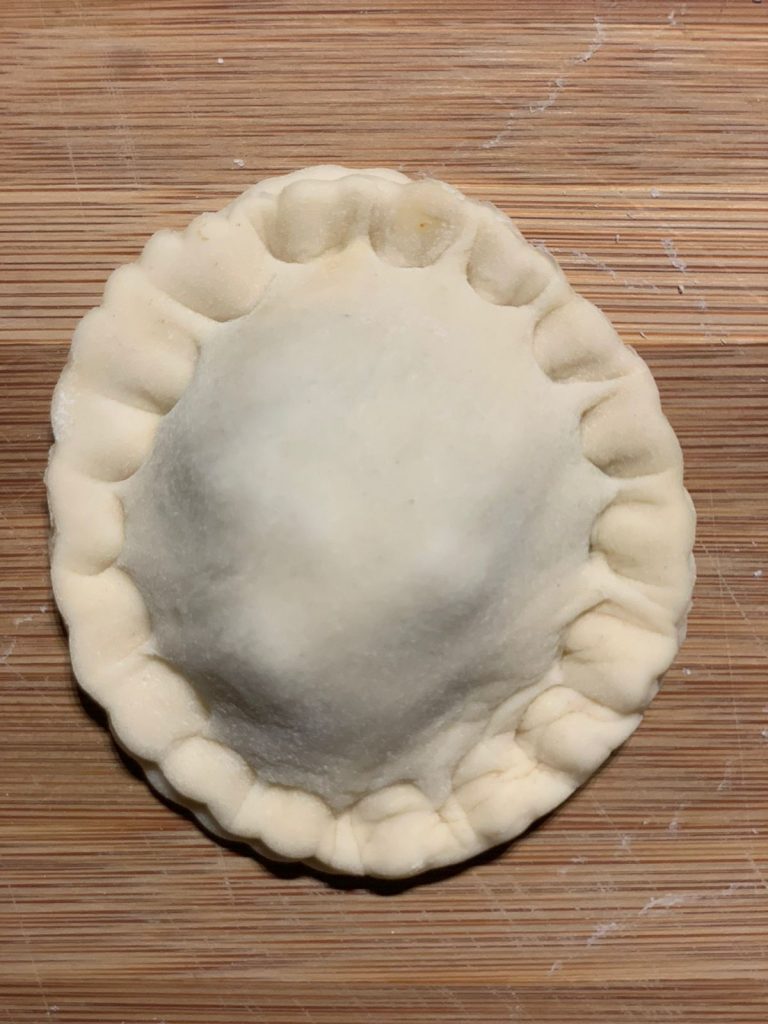 Option Three
Use the tip of your fingers to create this fold on the edges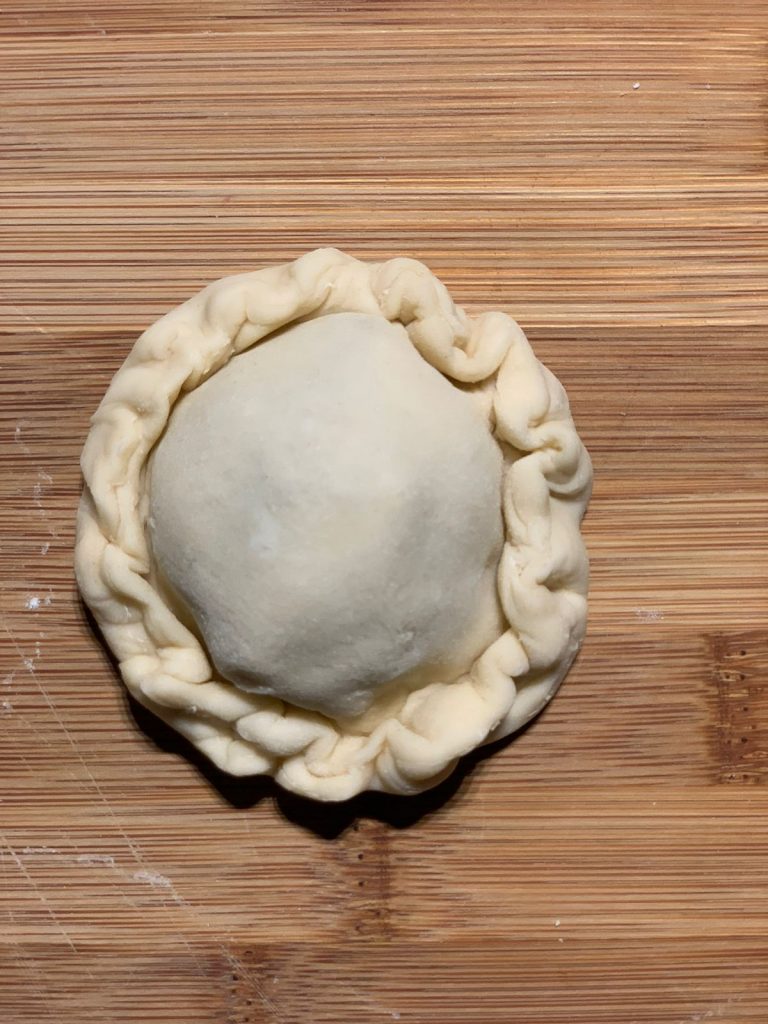 You could either deep-fry or bake in a preheated oven till they're beautiful and golden
Either way they're all so nice and comforting on a beautiful day like today
Stay Safe? Stay Home ?Stay Sane
Love Nuzrath