Spring Rolls Are One Of My Kids Favorite Things For Iftar
This Filling Is So Easy To Make.
Two Cups Boiled Shredded Chicken
One Cup Grated Carrots
One Cup Finely Chopped Cabbage
Fresh Parsley
One Cup Corn Kernels
One Cup Grated Cheese
OfCourse There's Salt & Pepper
You Could Add In About 4 Tbsp Of Mayonnaise To Make This Mixture Nice & Creamy(Optional)
Follow Step By Step Pics On How To Roll The SpringRolls
STEP ONE
STEP TWO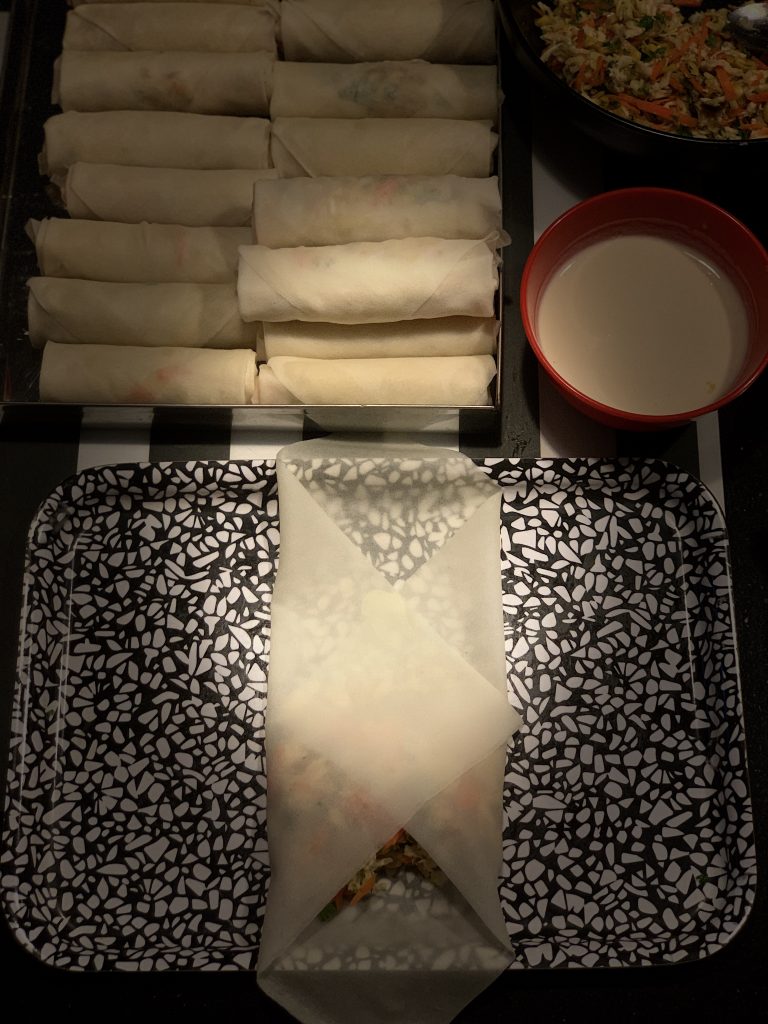 STEP THREE
STEP FOUR
DONE DONE DONE
Watch My Highlights & My Instagram Page For Videos
You Could DeepFry These Babies Right Away Untill Beautiful & Golden Or Freeze Them To Use For Later
I Always Get The "Spring Home" Brand When Making Spring Rolls
Serve Warm With Any Dip Of Choice,We Just Love It Plain??????
Would Love To See Your Remakes?
StaySafe?StayHome?StaySane?
Love Nuzrath
#srilankanfoodie #mylankanfoodjournal #colombofoodbloggers #homemadewithlove #springrolls #goldenfried #ramadanseries2020 #ramadanwithme #ramadan2020 #ramadanvibes #quarantineandchill #stayhome #staysafe #staysane #instafood #instadaily #foodphotgraphy #foodstagram #eatpraylove #begrateful #positivevibesonly #alhamdulillahforeverything?