Samosas With Home Made Tamarind Chutney
.
Iftar Tables Often Have Samosas Of All Kinds With Different Fillings But Today Iam Making One With Minced Chicken
.
With The Limited Rations We Have Been Trying To Create One Pot Meals For Lunches & Modifying LeftOvers Into Snacks & Fillings
.
I Made Three Fillings (01)Vegetarian With Potatoes & Peas (02)Non Vegetarian Minced Chicken & Peas (03) Minced Beef With Nuts & Cheese
.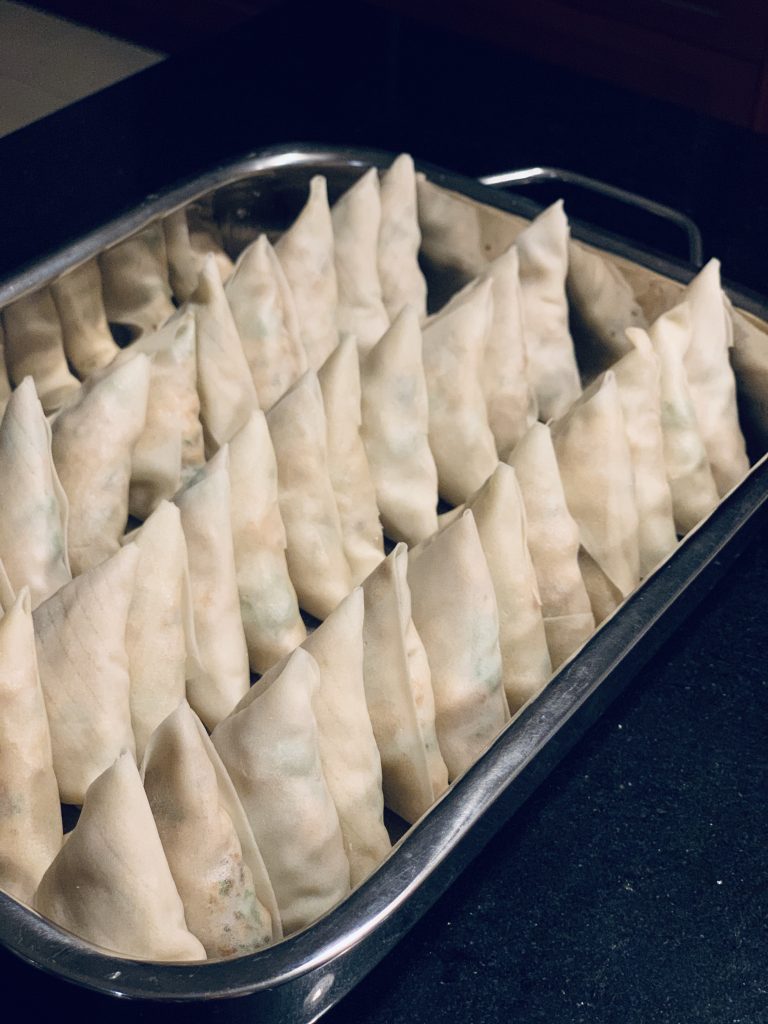 FOR MINCED CHICKEN FILLING:
Just Sauté Sliced Onions In Oil,Till Nice & Golden.Then Add In Salt,Pepper,Mustard Paste,CurryLeaves & Ginger & Garlic Paste,Then Add In The Minced Meat & Keep Mixing Often To Avoid Them Clumping Together.Add In Peas & Drizzle Lime Juice.Add Green Chillies For Heat(Optional)
You Could Also Add In Some Fried Onions For Flavour At The End.
Add Fresh Corriander Leaves If Available
You Could Also Add In Grated Cheese & A Tbsp Of Mayonnaise If You Like It Cheesy
CHEESY ARABIC INSPIRED MINCED MEAT FILLING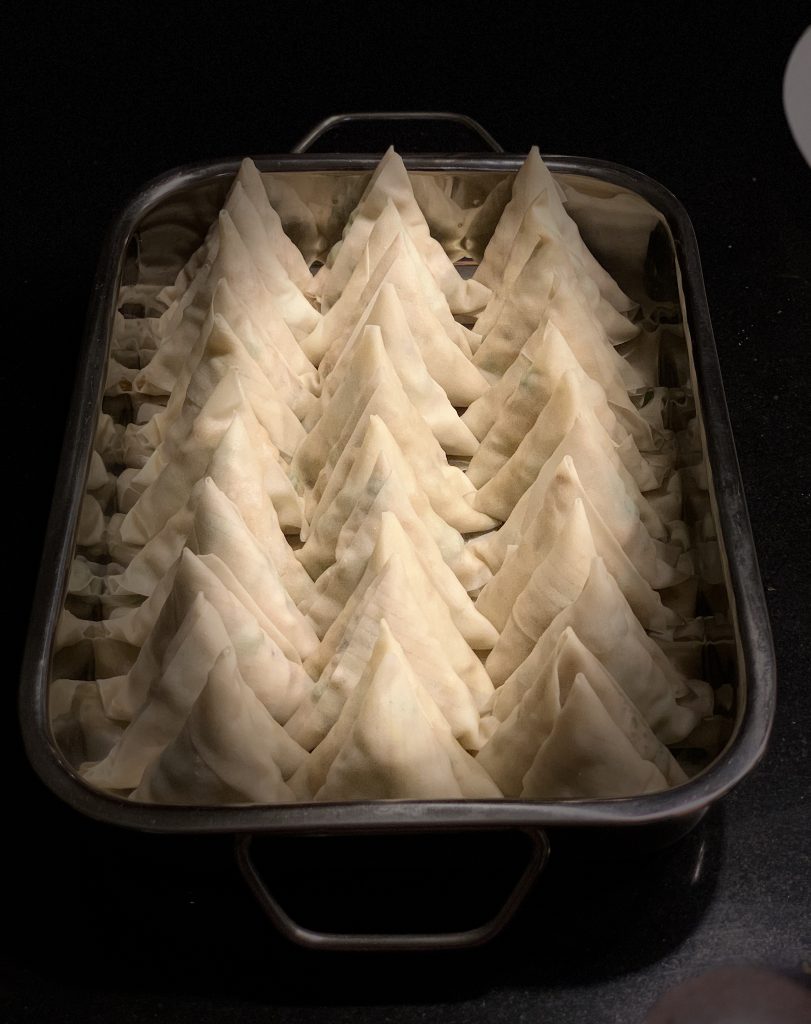 Check Out My Insta Page For Demo Videos
https://instagram.com/my_lankan_food_journal?igshid=1grcd05m86ec7
.
Then Paired It With A Home Made Tamarind Chutney Bcz We Dont Do Ketchup.
.
Tamarind Chutney:
Soak 200g Of Tamarind For A Few Minutes & Make The Pulp,Remove Seeds
Heat Some Oil,Sauté 5 Sliced Small Red Onions With Some Cardomom,1"Cinnamon,Mustard Seeds,Curry leaves,Pandan Leaves & Sliced Garlic.Let This Cook Till The Onions Get Nice & Golden.Then Add In One Tsp Of Red Chilli Pwd, Chilli Flakes,Pinch Of Tumeric,Salt,& A Piece Of Jaggery(You Could Use Sugar If You Prefer)& A Sliced Tomato.One Green Chillie If You Prefer Some Heat.
Mix Well & Then Add In The Tamarind Pulp Let It Cook On Low For Atleast 15 Minutes,Or Till The Sauce Has Simmered & Thickened Up.Finally Drizzle Some Lime Juice,(Optional) & The Sauce Is Ready But I Strained This & Refrigerate The Leftovers For Later.You Could Blend It Up As Well If You Want.

As For These Strips I Picked Them Up In The Supermarket Sometime Ago While Prepping For My Ramadan Series,You Can Use Any Brand I Just Got What I Saw…
There Are Many Home Made Strips Available Too
.
You Could Even Make Your Own,But Today I Took A ShortCut
Anyway Bulk Cooking Has Been Very Helpful These Days
Hope Everyone's Doin Well Out There
Stay Safe?Stay Home?StaySane
The Best Thing We Can Do Right Now For Everyones Safety This Too Shall Pass Inshalla
.
Let's Do This Together Much Love Nuzrath
#srilankanfoodie #mylankanfoodjournal #colombofoodbloggers #homemadewithlove #ramadanseries2020 #ramadanwithme #ramadan2020 #ramadanvibes #samosa #samosalover #homemadechutney #quarantineandchill #stayhome #staysafe #staysane #instafood #instadaily #foodphotgraphy #foodstagram #eatpraylove #begrateful #positivevibesonly #alhamdulillahforeverything?