This Is Dish Is A Flavorful Combination Of Meat,Spices,Wheat & Lentils With Lots Of Ghee.Sometimes Even Rice Is Used.It Is Slow Cooked For Several Hours Resulting In A Paste Like Consistency & That's What Makes This Dish So Special.
This Dish Is Often Made During The Beautiful Month Of Ramadan When We Break Our Long Fast At Iftar.
So What Better Time To Share It Than Now!!! I Invite All My Friends To Give This A Try!!!
Can Be Made Using Other Meats Or Even Vegetarian Excluding The Meat But Then I Wouldn't Assure The Same Taste Though…
Let's Get To The Recipe:
You Could Use Two Or More Lentils For The Haleem. The Most Original One Is Made Up Of About 6 Different Varieties.
I Didn't Have All Kinds Available Today So I Just Made A Meal With What I Had,If You Have Them All Go Ahead & Make An Absolutely Perfect Dish.
This Is Not The Most Authentic Recipe But This Is My Version Inspired By My Beautiful Sis💕 Thuri
PART ONE:

One Cup Whole Wheat/Broken Wheat/Bulgar Wheat
1/4Cup Mysore Dhal
1/4 Cup Channa Dhal
1/4Cup Toor Dhal
1/4Cup Moong Dhal
Barley(Optional)
Over Boil These Lentils & Grains Together With Enough Water Salt & Tumeric.You Could Blend It If You Prefer But Just OverCook It & Manually Mash It Up.
PART TWO:
I Used My Instant Pot For Making This Recipe One Of My Favourite Things To Use In My Kitchen.Makes Cooking So Much Easier.Go & See For Yourself On The Link Below
Sauté Sliced Onions In Ghee & Oil,Curry Leaves.Let This Get Nice & Golden,
Then Add In Spices(2 Tsp Kashmir Chilli Pwd,2 Tsp Tumeric,1 Tsp Pepper Pwd,2 Tsp Roasted Curry Pwd/Garam Masala,)2 Tsp Salt & Let This Fry For A Min.Add In 2 Tbsp G&G Paste & 3 Chopped Tomatoes.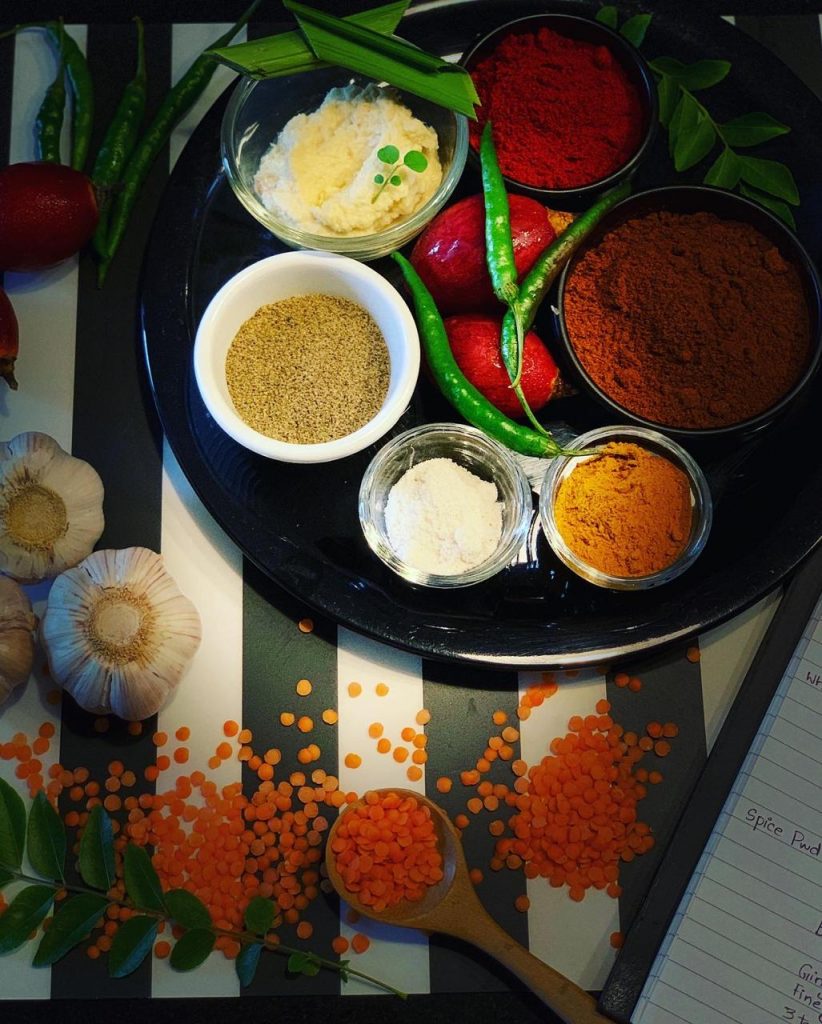 Add In 600g Boneless Red Meat With A few large bones so you can remove them later.Its just for more flavour.Let This Cook With Some Water Till The Meat Is Tender & Literally Falling Apart.You Could Blend The Meat Mixture Too But We Like To Bite Into The Meat So I Prefer To Leave It That Way
Now Mix The Cooked Lentils Part One With Part Two The Cooked Meat & Keep On Low.Add In Half Cup Coconut Milk & Keep Mixing & Mashing The Mixture With The Back Of The Spoon While Stirring.Finally Mix In Fresh Corriander Leaves
Ideally A An Aromatic Tarka Goes On Top With Lots Of Ghee,Sliced Onions,Garlic & Cumin Seeds.Its Your Call Here,With Or Without Tarka
There's Another Method Where The Meat & Lentils Are Cooked Together Instead Of Cooking Seperately.You Could Try This Method Too
DO CHECK OUT MY POST ON INSTAGRAM FOR DEMO & VIDEOS
Love Nuzrath