?Ramadan Day One with an Ideal After Iftar Guilt Free Treat?
?Purple Yam or Ube is a starchy root legume commonly found in the northern part of our island and also all over South Asia.It's beautiful colour makes it a treat for many Asian treats?
?Last time I made Purple Yam dessert using sago pearls.This time I'm gonna make something interesting and a-bit more challenging because it does take some muscle strength to attain the perfect texture on this particular sweet.It's called Ube Halaya or Purple Yam Jam?
?Ube Halaya is a traditional Filipino dessert that is made using purple yam and coconut milk sweetened with either condensed milk or coconut sugar.Ideally topped with grated cheese or caramelised coconut shreds while serving ? I chose coconut sugar instead?
?You could definitely buy the fresh yam and clean and boil it yourself at home but today I'm gonna make life easier for you by introducing Ube Powder by @finch.foods ?This has no additional colouring : the deep purple was from the all natural Ube powder?
How awesome is that???
?Purchasing the yam itself can be a bit of a hassle because the colour stains your nails,the chopping board etc etc
?Spare the mess and Choose @finchhealthyliving
?Many more Premium products that can enrich your life with @finch.foods
?You can get your favorite products delivered by placing an order on the Finch website www.finch.lk or via Uber Eats/PickMe
?Their products are also available at selected Keells, Cargills, Laugfs, SPAR, Softlogic Glomark and other retail outlets island wide.
Let's Get Started
You Will Need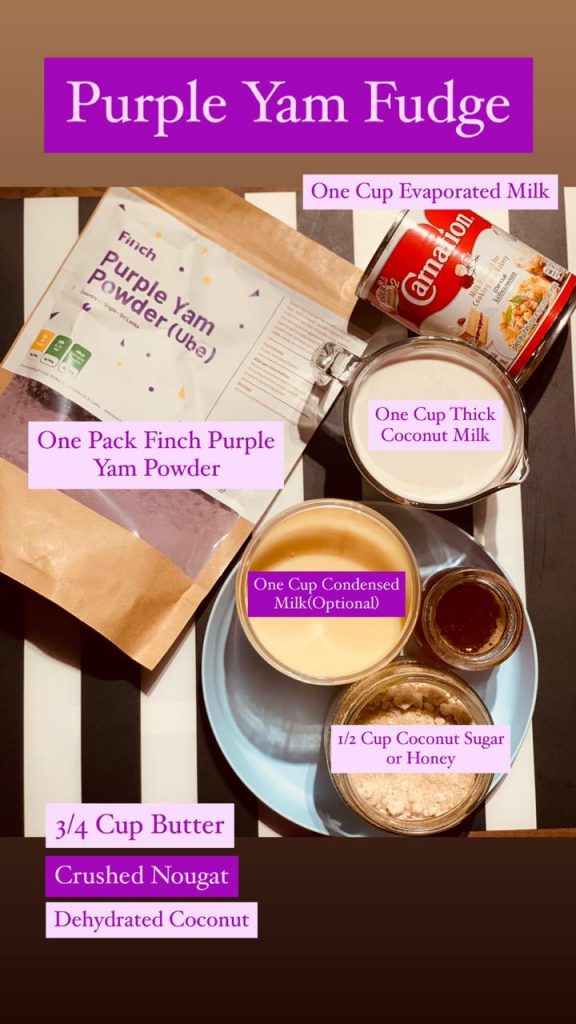 One pack (250g) Purple Yam Powder
One Cup Thick Coconut Milk
One Cup Evaporated Milk
One Cup Condensed Milk (Optional)
1/2 Cup Coconut Sugar or Honey
3/4 Cup Butter
Crushed Nougat and Dehydrated Coconut for toppings
Step One : Combine the purple yam powder, butter and coconut milk in a large heavy bottom saucepan
Using a non stick pan and heat proof spatula makes everything easier…
Use a whisk at the beginning to make sure there are no lumps
Keep stirring continuously on medium heat for about 10 minutes
Step Two : Add in the rest of the ingredients and keep stirring for another 20 minutes at least till the mixture starts coming together
You will notice the change in colour and texture by now…
Check out my instagram post to see the stages of getting the perfect consistency on the fudge
https://www.instagram.com/p/CNpwikohAlN/?igshid=1xb9dkonfjc1b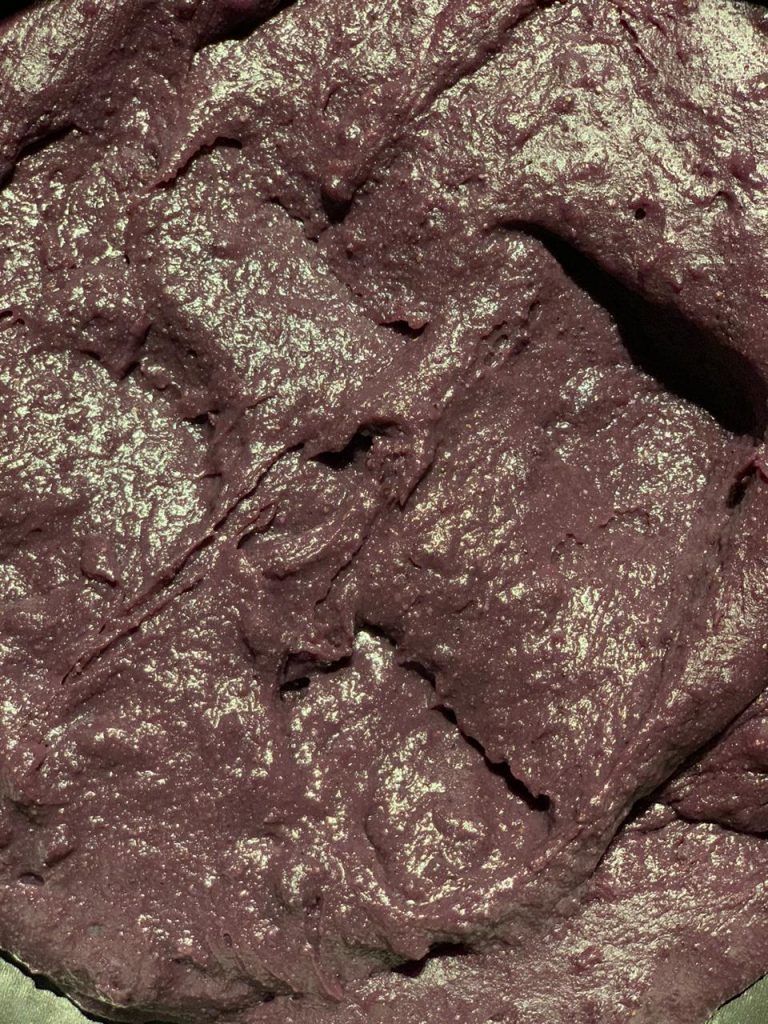 When the Fudgey mixture starts forming, it comes off easily from the sides of the pan
Time to transfer into a mould or serving dish
Use a rubber spatula to flatten the fudge or a greased palette knife
When transferring into a mould make sure the insides are greased well or place a sheet of cling wrap at the bottom to make the un moulding process easier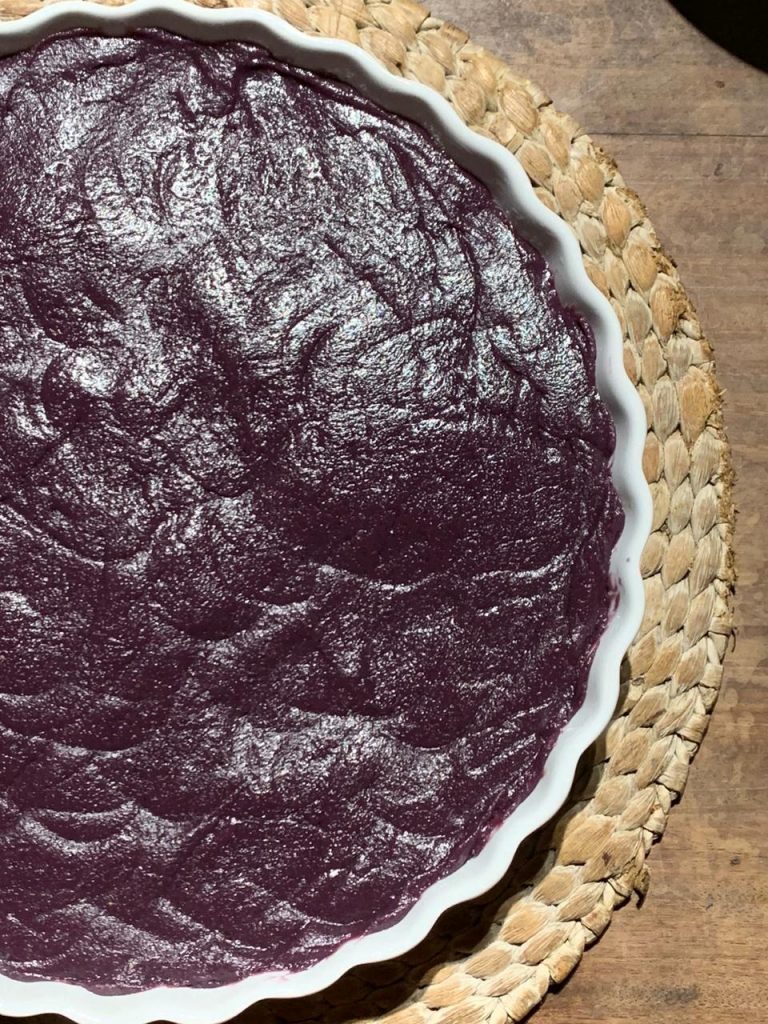 Chill for at least a few hours
Sprinkle Crushed Nougat and dehydrated coconut shreds on top before serving
Ideally this sweet is topped with Latik : Coconut Milk is reduced in a pan on medium low heat till it simmers down to almost nothing.The hardened milk solids that's left is called Latik.
Today I served with freshly whipped cream to balance out the sweetness of the fudge
Would love to see your remakes on this unique deliciousness.Be sure to tag me on social media or send me a screenshot if your account is private, so I can re share them on my stories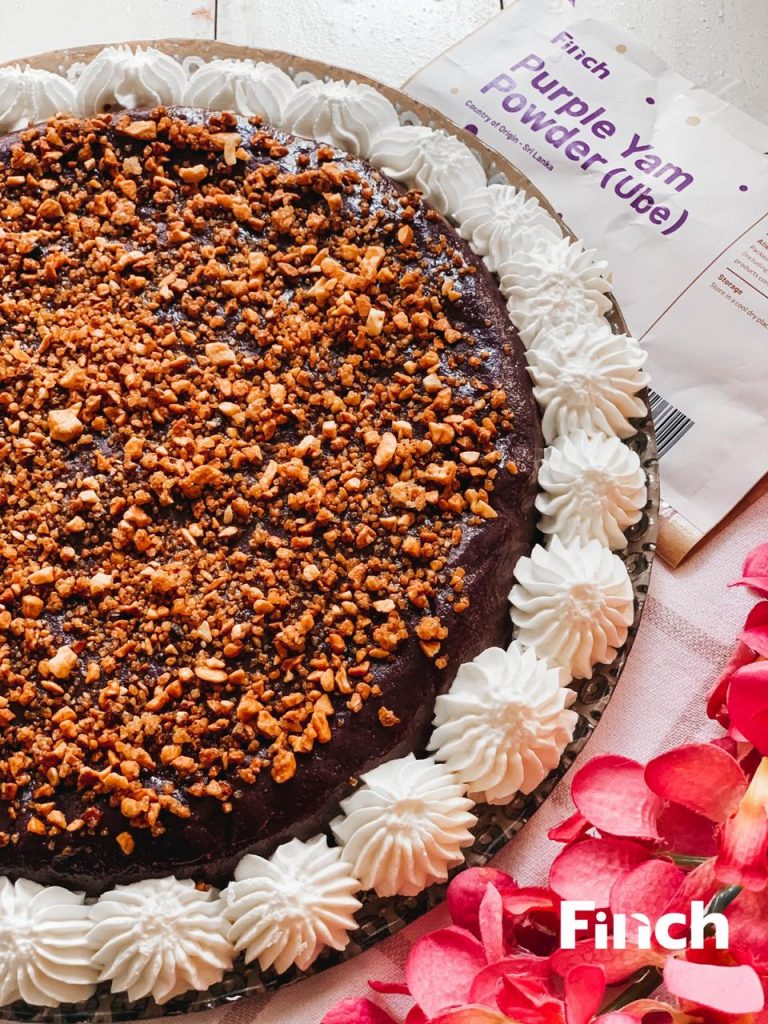 I hope you will enjoy making this dessert as much as I enjoyed putting it together for you'll
Much Love ?? Nuzrath
#finchlk #kewpiesrilanka #finchlifestyle #enhanceyourlifestyle #exoticspices #finchspices #finch #finchfoods #finchsrilanka#srilankanfoodie #mylankanfoodjournal #colombofoodbloggers #instapic #instadaily #foodphotgraphy #eatpraylove #begrateful