We Srilankans call this Caramel Pudding Or Creme Caramel also known as a Basic Flan,Caramel Custard etc depending on where you're from really !!! But the flavour remains the same and so does the taste….. Delicious ??????
The Basic Flan is made with Eggs,Whole Milk,Condensed Milk & Spices Like Cardomom or Just Plain Vanilla
You Will Need
1 Large Can Condensed Milk
5 Eggs
1 &1/2 Tin Fresh Milk Or Water
Vanilla
Cardomoms/Nutmeg
Just blend everything up in a food processor.If you don't own one you could definitely use a whisk and and arm workout.Just make sure everything is well incorporated
Use a strainer to make sure you have a smooth mixture
Transfer to an oven proof baking dish that has been laced with some grated jaggery already
You could do the old fashioned way by making the sugar caramel but am not a big fan of that method due to high sugar already present in the caramel itself.You could also entirely skip this method and do the drizzle on top using original Kithul treacle after the un moulding
This dessert is traditionally steamed but I baked it over a water bath in a preheated oven for 45 minutes at 180'
while covered with aluminium foil for a little longer than the first half of the baking and remove about 10 minutes before its ready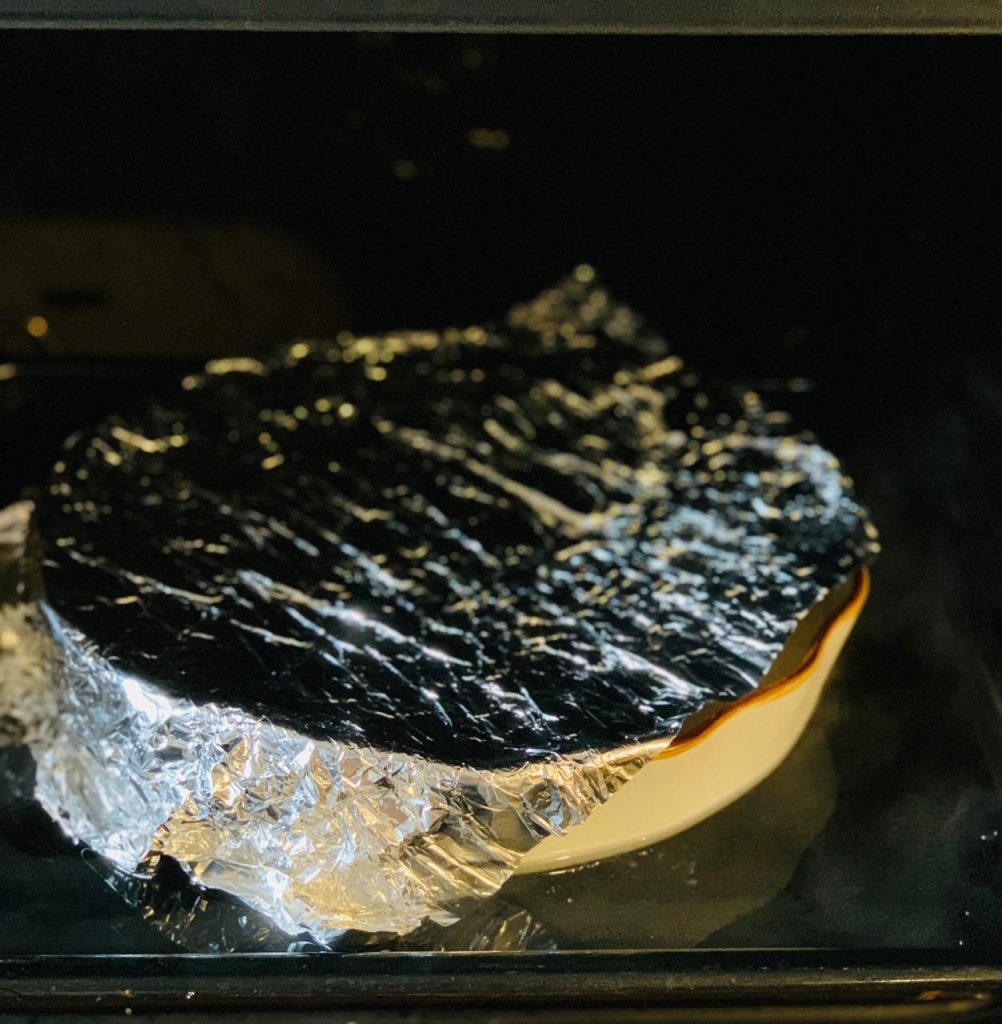 So easy to make but tastes so light and fulfilling??? Yum Yum Yum
Just few more week till it's the most wonderful Ramadan and this will probably be one of the last Fridays before Ramadan
May Allah Make This A Blessed One For All!!!
Would love to see your remakes on this deliciousness.Be sure to tag me on social media or send me a screenshot if your account is private so I can re share them on my stories
StaySafe?StayHome?StaySane
Much Love ? Nuzrath