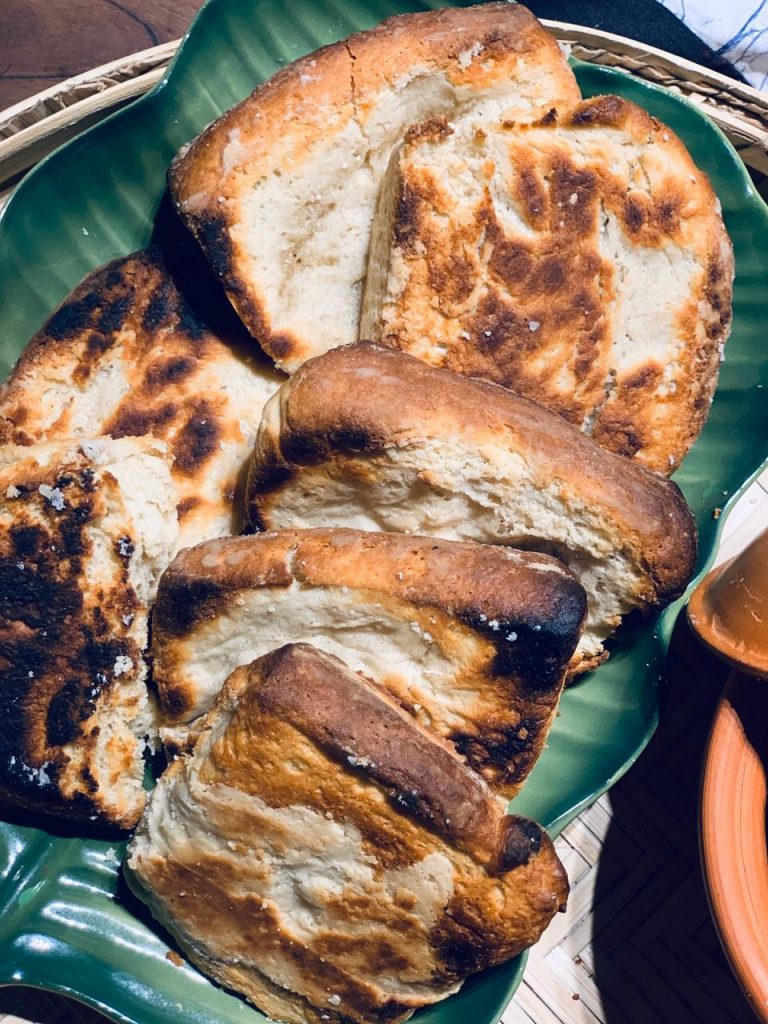 Let's Get Started On The Standard Recipe
Lazy Sundays Like This When You Want To Just Eat Off The Pan
Home Made Roast Roast Paan may sound intimidating but once you give this recipe a try you would definitely want to keep having it more often made this way!!!
Today I will be guiding you through this recipe that can be made into the standard sized roast paan and the mini sized ones…They're so lovely to be set up on a Lankan Brunch Setup!!!
Follow The Steps on The Image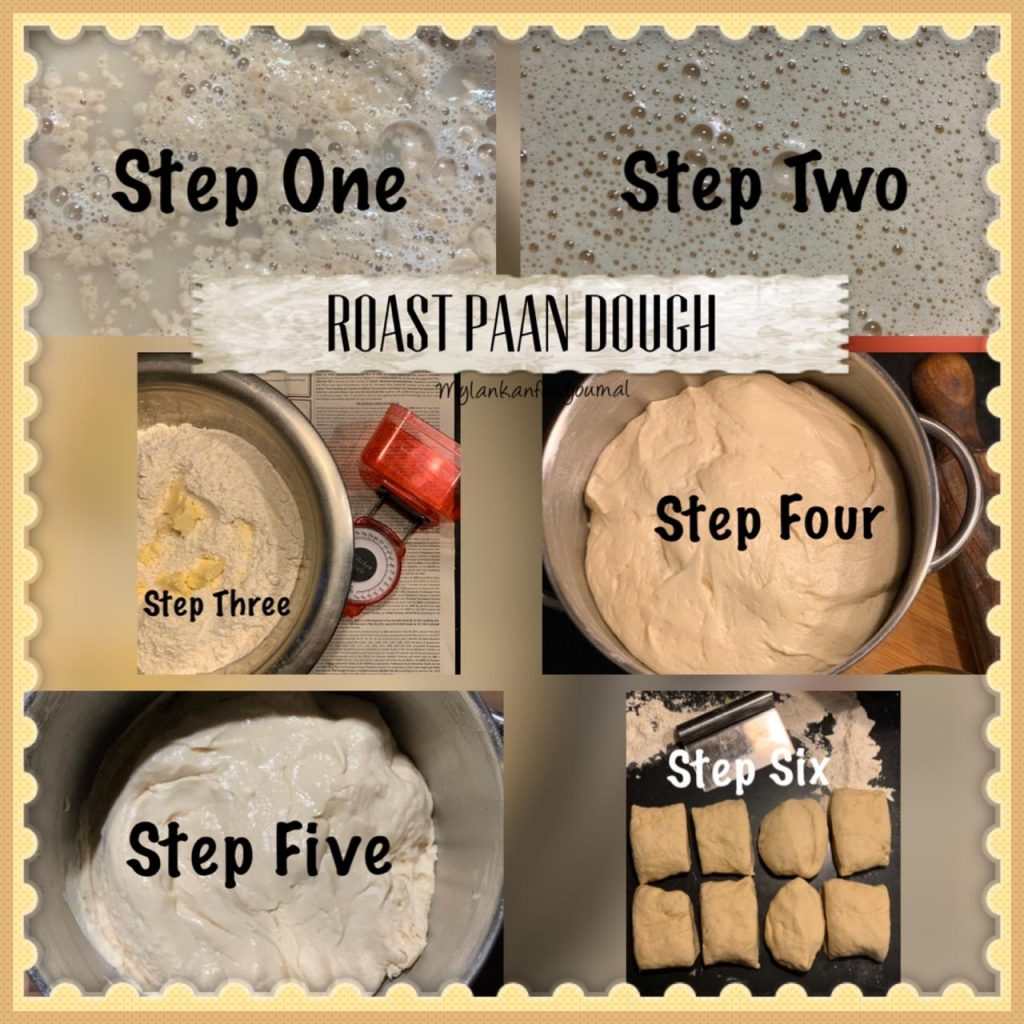 What You Need
All purpose Flour 500g
Instant Yeast 2 Tbsp
Sugar 2 Tbsp
2 Cups(Little Less Or More)
Milk Powder 2 Tbsp
Salt two tsp
50g Melted margarine or at room temperature
Step One : Mix in yeast and sugar with water & let this bloom
Step Two : After ten minutes if this mixture blooms, your yeast is fresh and you will make a successful batch.
Step Three : Mix milk powder, flour & margarine together
Step Four : Add the yeasty liquid mixture in & knead into a smooth dough.
Step Five : Cover and let this rest in a dark and humid area till it doubles in size.(one hour)
Step Six : Knock this dough in and transfer to a floured surface.Divide into 8 portions or 16 portions depending on what size you want your roast paan.
Follow above image to see what you need for assembling them before baking
Separately melted butter 50g with 25g Flour and Set Aside
You can even use 100ml oil…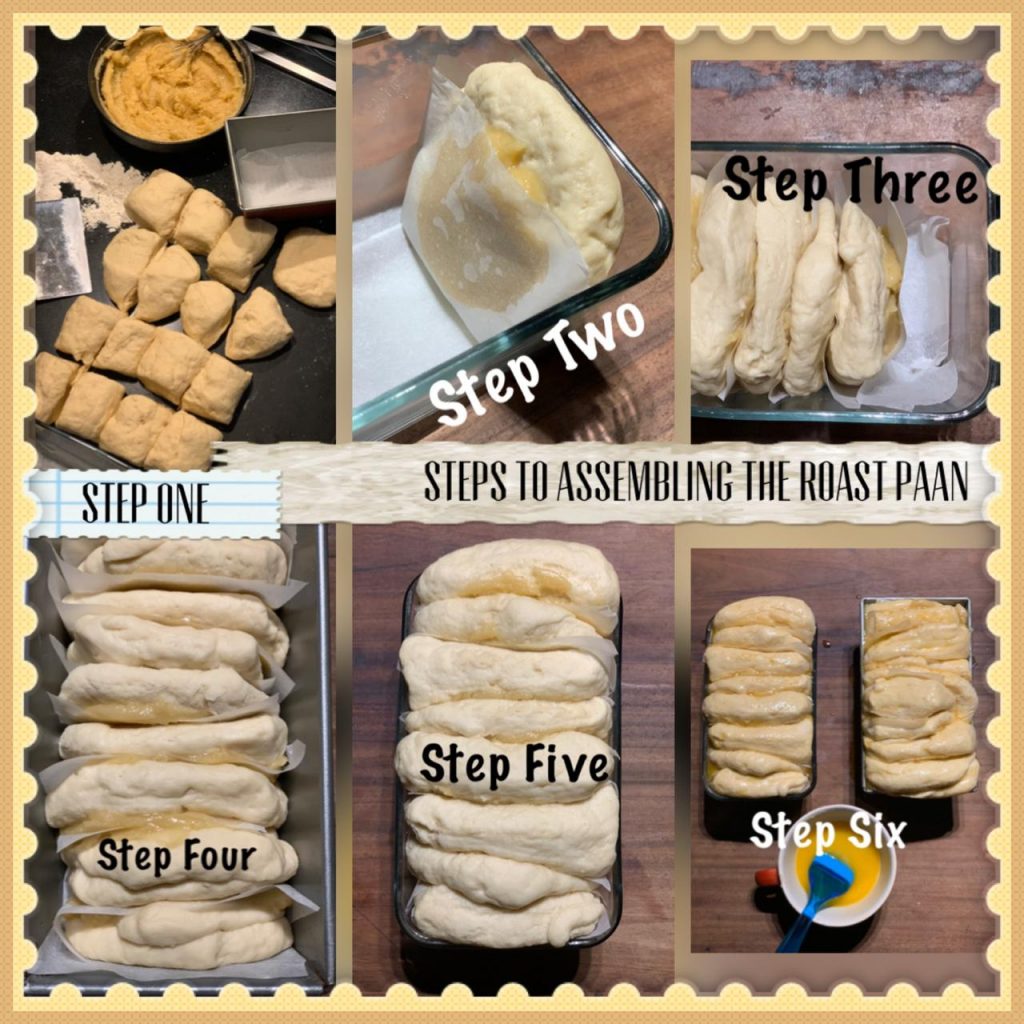 Step One : Make sure the portions are all equal in size.You could even weigh each one if you want perfection!!!
Step Two : Flatten each dough ball into oval shapes that resemble the roast paan,place in an oven proof loaf pan and apply a spoon full of the butter flour paste in-between.Then place a small sheet of baking paper (refer to image)This makes it easier to remove each roast paan neatly.No mess or tearing!!!
Step Three : Repeat till there's only few inches left in the loaf pan.Dont worry because this space fills up when you allow this to rest again for the second time before baking.
Step Four : I flatten them all first and then start stacking.Also its easier to stack when keeping pan upright.You could totally do it your way!
Step Five : Let this rest again for 30 minutes.
Step Six : Egg wash and bake in a preheated oven @180 for at least 30 minutes or until its beautiful and golden on the outside but still so soft on the inside!!!
You can eat this right away just like we did for the first time
Or Once It's Done You Can pull them apart and bake again if you prefer them toasty like I did on my second attempt!!!
for more Browning & Crisping On Both Sides ??
PUT IT FLAT ON A
BAKING TRAY & GRILL BOTH SIDES.
Would love to see your remakes on this Roast Paan!!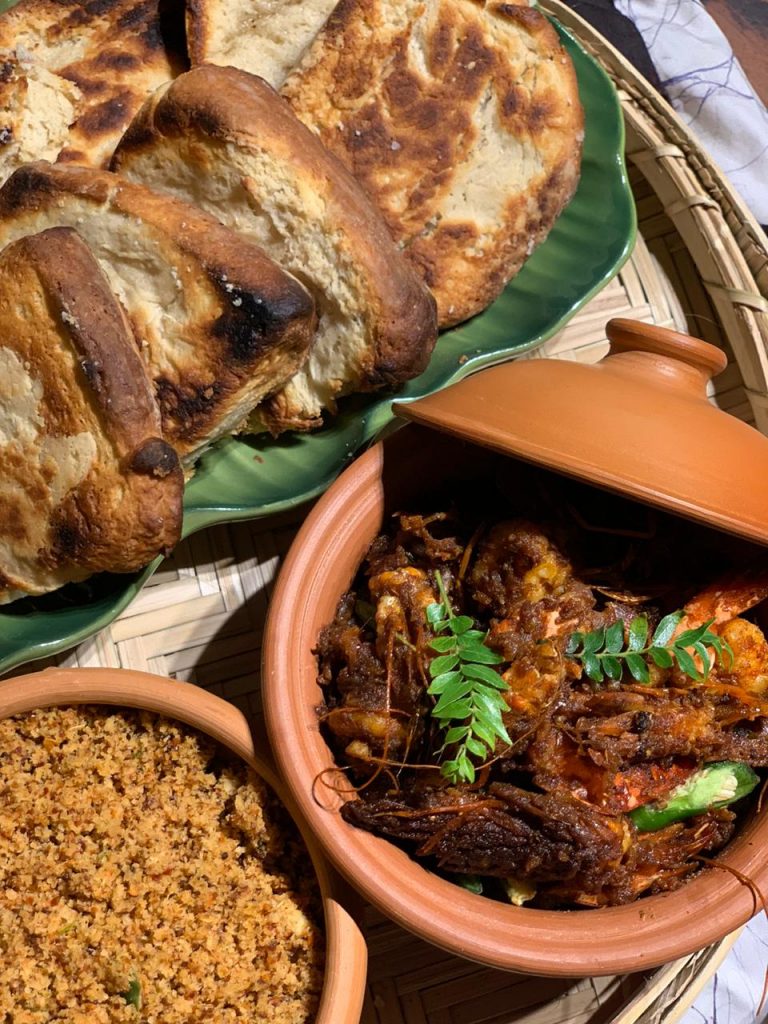 StayHome?StaySafe?StaySane?
Much Love Nuzrath ?
srilankanfoodie #mylankanfoodjournal #colombofoodbloggers #homemadewithlove #smartcooking#localfood #roastpaan #quarantineandchill #stayhome #staysafe #staysane #instafood #instadaily #foodphotgraphy #foodstagram #eatpraylove #begrateful #positivevibesonly #alhamdulillahforeverything?