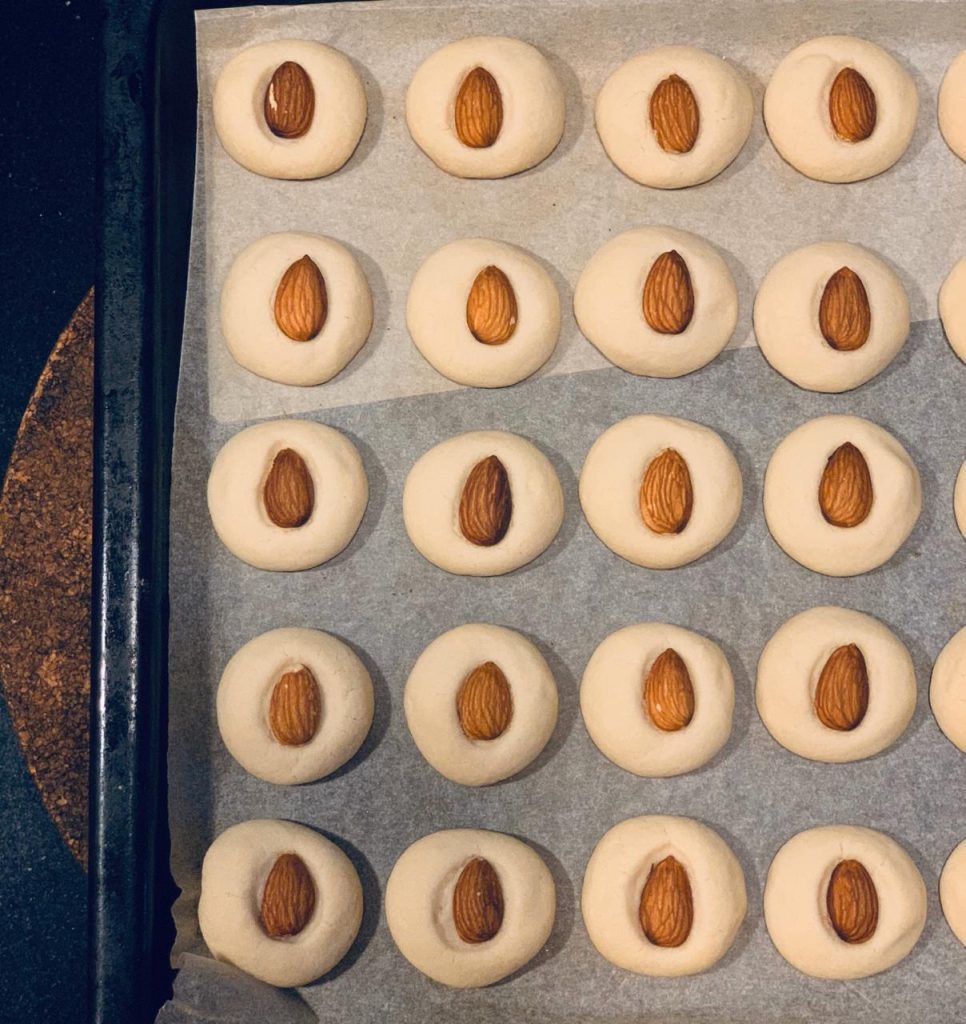 These Little Melt In Your Mouth Treats Sure Does Take Me Back To My Childhood…
Theyr called "Gnaanakatha" Or Ghee Biscuits.
They're cute button like treats usually with a sultana pinched in the middle but today the kids wanted it to be crescent shaped to represent Eid so they can send it for their cousins…During this "Social Distancing Eid"
We also made a few of the button shaped cuties but with an almond instead Cz v have anti raisin kids…
Few simple ingredients & just comes together so quickly.
This was definitely inspired by
https://instagram.com/summers_homemade_meals?igshid=1ls1yh4uh9fh9
You should definitely check out her version too Cz I never knew this was a middle eastern sweet till I saw her making them Known as "Graybeh" or Sugar Cookies
Let's Get To My Recipe
You will need
Three cups all purpose flour
One cup powdered sugar
One cup Ghee or butter
A tsp baking powder
I used Dum Dum Vanilla powder
Check out the following link for their products
https://instagram.com/dumdumproduct?igshid=pfo3ammvtgwj
Follow The Image For Easy Steps
Step One Don't forget to sift the dry ingredients together.This helps with a smooth result for the dough.
Step Two Mix the ghee in using your fingers to start forming the dough
Step Three Knead for a few minutes till you form a smooth yet slightly sticky dough.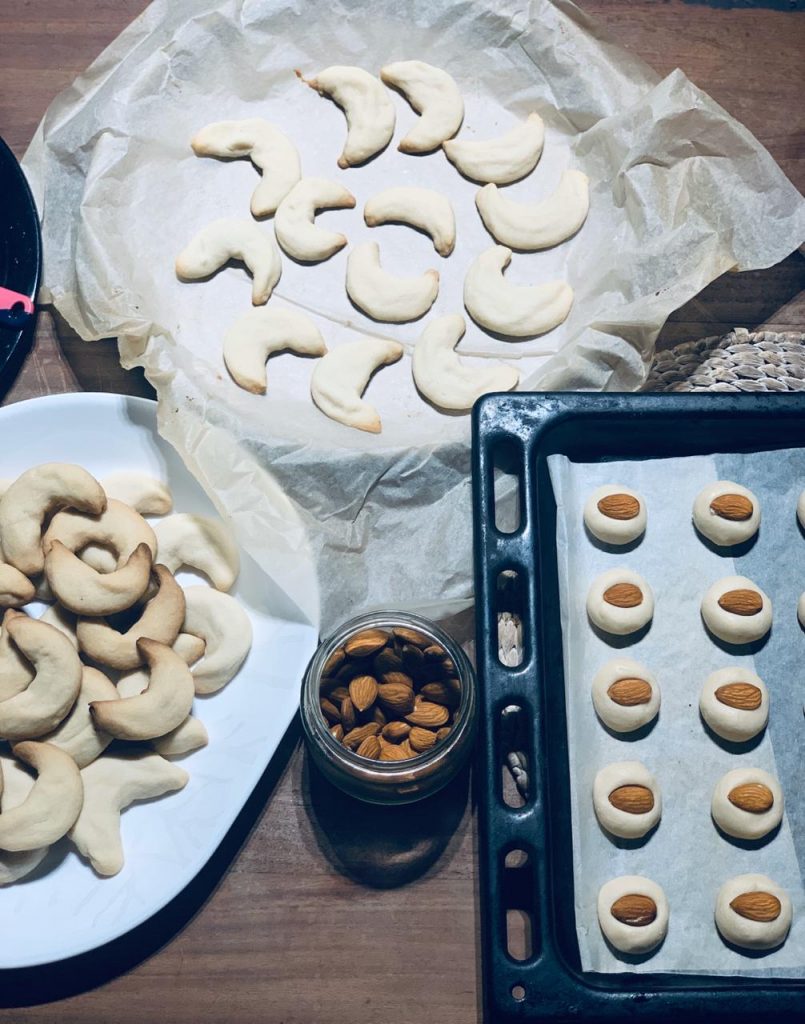 Then make desired shape & place in a lined baking tray,& bake in a preheated oven @180' for about 10-15 minutes max
They will increase slightly in size & they will not brown on top,but the bottom wil b lightly brown & that's when you know it's done!!!
DO NOT TOUCH !!! I REPEAT!!!
DO NOT TOUCH AS SOON AS IT IS OUT OF THE OVEN HOWEVER TEMPTED YOU MAYBE!!! They will crumble cz they harden as they cool…Patience is a Virtue!!!
After it is cooled down you can enjoy with a hot Cuppa before the kids get their hands on them!!
Thankgod I did it while we were fasting otherwise it wouldn't have made it to this final pic!!!
.
They literally melt in your mouth!!!
.
How do you like to top this cute button ???
Would love to see your remakes on this
sweet treat
Prayers for everyone's safety wherever in the world you are ????
Please stay safe & follow safety guidelines so we can rebuild together
Much Love
Nuzrath ?
yamuquarantinecookoff #gheebiscuits#srilankanfoodie #mylankanfoodjournal #colombofoodbloggers #homemadewithlove #ramadanseries #quarantineandchill #instafood #feedfeed #huffposttaste #onthetable #instadaily #foodphotgraphy #eatpraylove #positivevibesonly#alhamdulillaforeverything?