Have You Ever Heard Of Butter Sold In The Black???Seriously No Kidding!!!
This happened at the beginning of lockdown when we didn't really know what that means 😓😓😓
The Struggle Was Real Guys!!!
So It Was Jemimahs Big Day & I Promised She Can Bake Her Fav Cake With Me Regardless Of The Whole Quarantine Situation & Current Scarcity Of Essentials.We Did Explain The Current Conditions & Why This Year Is Not Gonna Be Like The Last Time Where We Got Elsa On Her Cake,Shes A Smart Girl & She Settled With Whatever's Available & Affordable Alhamdulilla
With Eid around the corner I thought this is a good time to share this on the blog.A quick & easy cake that can be made with minimal ingredients,and takes less time than any regular cake………….
Anyway This Is My Second Try For This Year On This Amazing Chocolate Cake Which Was Inspired By My All Time Favorite Celebrity Chef Nigella Lawson.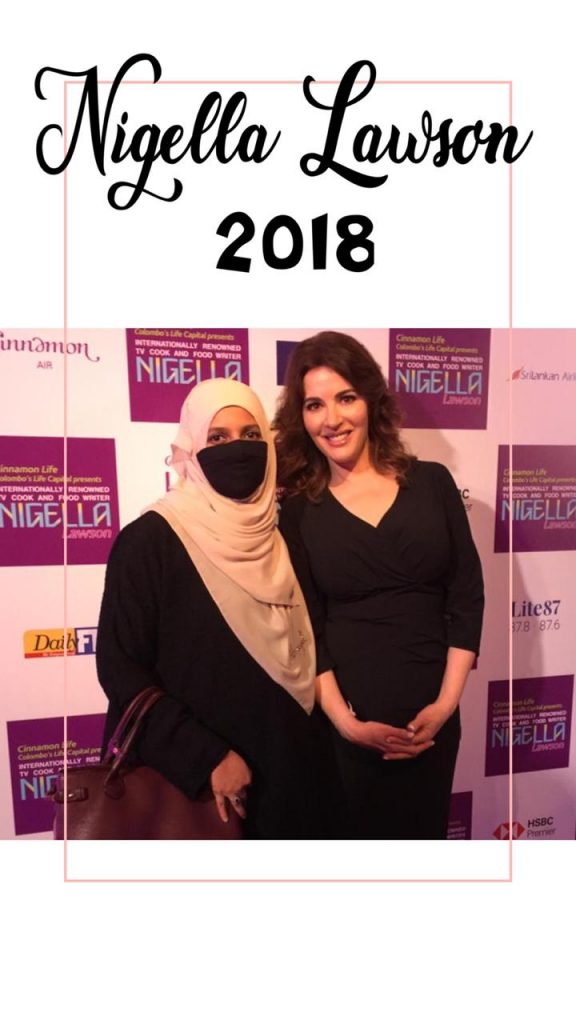 I Was Lucky Enough To Meet Her In Person When She Visited Our Paradise Island In 2018.Meeting Her Was An Absolute Pleasure & A Dream Come True. She Is Such A Sweetheart.She's Always Been My Inspiration Since Childhood
.
She Makes It Look So Easy & Her Recipes Are Not So Complicated.
This One Of The Easiest Choc Cakes I Have Ever Tried🎂🎂🎂
.
This Cake Asks For Oil Instead But Frosting Always Asks For Butter Right??
.
I Switched The Butter Frosting Into A
"DALGONA COFFEE INSPIRED COFFEE MERINGUE FROSTING🧁🧁🧁"
Beat 2 Egg Whites Till Theyr Stiff Then In Another Bowl Mix 3 Tsp Instant Coffee Granules,4 Oz.Powdered Brown/Regular Sugar With 4 Tbsp Hot Water&Vanilla Extract,& Whip This Up.When The Dalgona Foam Builds Up,Fold These Two In & There You Have A Creamy Frosting With No Butter.Licking It Off The Spoon Already Yum!!!
Small Disclaimer here : This advise was from a cake expert Sav Perera(www.breadbrothandbrieyond.com) that raw eggs in frosting is not a good idea if the cake survives for more than a day…..Please do checkout the original version of making a Swiss meringue if interested on YouTube.This method involves lightly heating up the egg whites & sugar over a water bath till the sugar is dissolved.Then beating this till silky smooth prior to adding the daltons froth.Do check her page out for some wonderful home made recipes.She's amazing & makes Beautiful Cakes 🎂🎂🎂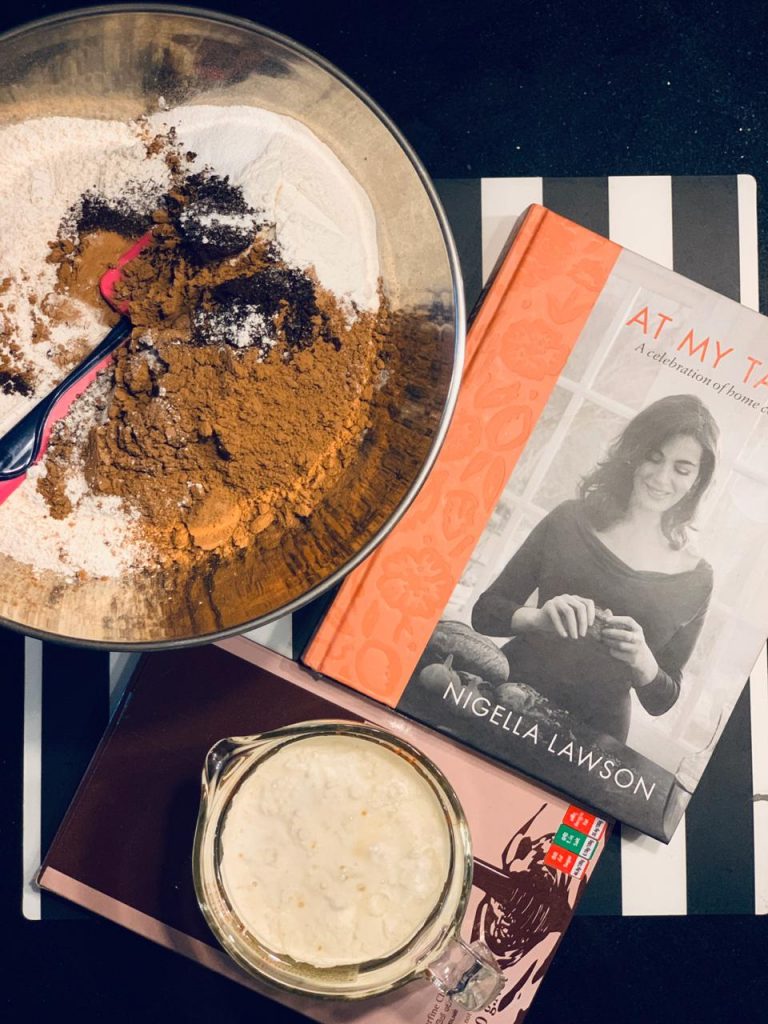 For The Cake: Just Mix In Dry Ingredients & Wet Ingredients Together Using A Wooden Spoon Or Hand Beater And You Will End Up With A Thick Glossy Fudgy Kind Of Batter.
⭐️Dry Ingredients: Sift Them Together First-Plain Flour 225g,Caster Sugar 275g,Cocoa Pwd 75g,2tsp Instant Coffee Pwd,2tsp Baking Pwd,1Tsp Bicarbonate Of Soda.
⭐️Wet Ingredients:Whisk Them Together First-175ml Full Fat Milk,175ml Veg Oil,2Eggs
⭐️Finally It Asks For 250ml of Hot Water From A Freshly Boiled Kettle.Yess That's Right Hot Water!!! 🔥🔥🔥
Pour This In Carefully,MakeSure Everything Is Combined Well,Scrape Down The Bottom Of The Mixing Bowl.Transfer This Into A Greased Lined Cake Tin & Bake In A Preheated Oven @180' For About 20-30 Minutes Or Untill A ToothPick Comes Out Clean 👌🏻👌🏻👌🏻
Check my next post where I share another easy Chocolate Custard Topping over this same cake I made sometime ago…..That was for Jumeyna's Quarantine Birthday!!! Link Is Attached Below
Let This Cool Before You Frost The Cake 🎂🎂🎂
As Hard As It Is For Us To Be In Quarantine Mode It Is Even Harder For Our Active Kids So Making Simple Treats Like This Really Keeps It Goin For Moms & Bubs!!!!So I Say Stay Safe & Eat Cake!!!!
.
Stay Safe💕Stay Home💕Stay Sane💕
srilankanfoodie #mylankanfoodjournal #colombofoodbloggers #homemadewithlove #ramadanseries #ramadanwithme #ramadanvibes #quarantineandchill #chocolatecake #dalgonafrosting #socialdistancingcooking #instafood #feedfeed #huffposttaste #onthetable #instadaily #foodphotgraphy #foodstagram #foodphotgraphy #eatpraylove #begrateful #positivevibesonly#alhamdulillaforeverything💕