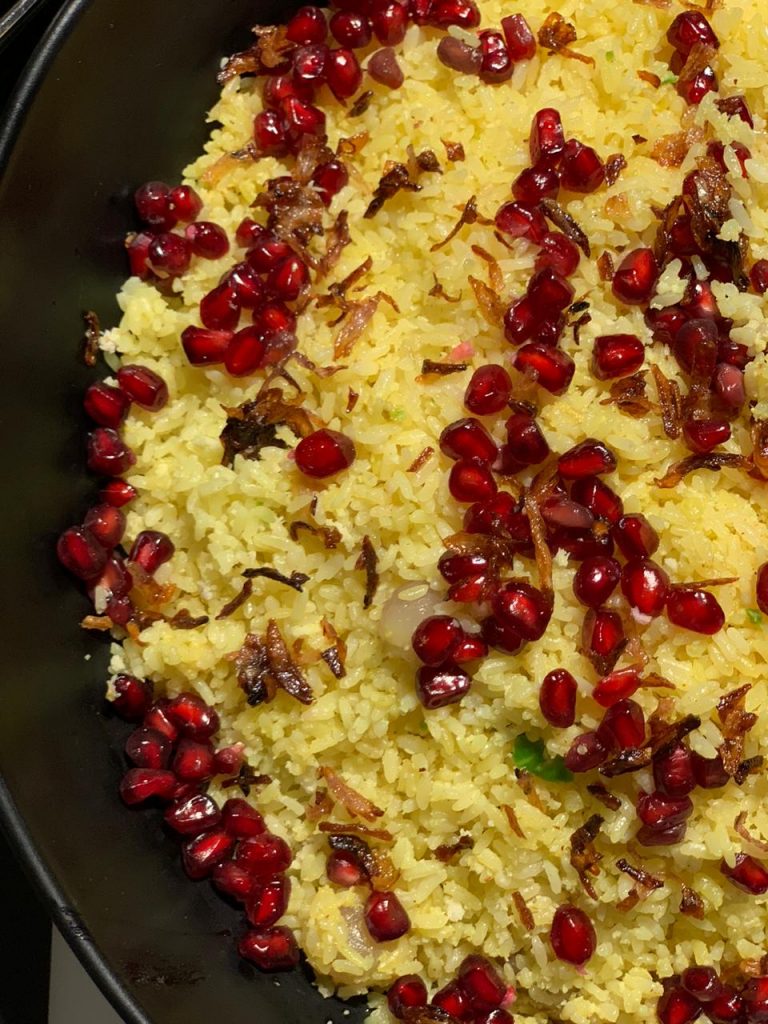 Coconut Rice is one of our favourite meals to be eaten mostly over the weekends!!!The kids would just eat this plain…It is so good!!!
But I also make this rice as a base for many other rice dishes.My previous post was about The Layered Fish Biryani..
Check out the link attached below
Let's Get Started
You Will Need
1kg Rice of Choice.I have tried many varieties.Today I'm using the Keeri Samba.The grains are so tiny and we love this for Srilankan Dishes…
Coconut Milk and Coconut Water to cook the rice
Freshly grated kochi Coconut Sambol 2 Cups
Whole Red Onions 10
Whole Cloves of Garlic
Finely Chopped Ginger
Whole Spices : Cardamom, Cinnamon, Peppercorns(optional)
Pandan Leaves , Curry Leaves , Pandan Leaves
Ghee to temper the Rice
Salt to Taste
Turmeric
Follow Image for Steps on how to make Coconut Rice
Step One : Heat Oil and ghee, in the pan you're using to cook the rice.Temper the red onions, garlic and ginger till it gets fragrant.Then add in the whole spices, leaves.
Step Two : Add in the washed rice and mix well.Make sure every grain is well coated in ghee.
Step Three : Add Coconut Milk and Coconut Water according to measurements of water needed to cook the rice.
1 and 1/4 finger crease measurement for samba and 3/4 finger crease measurement for any long grain rice.
According to Cups : For 1 cup rice , Two Cups Liquid
Step Four : Add turmeric, salt and mix well.Let this come to a boil and cook till its completely done…
Step Five : Once it is completely cooked.Fluff up the rice abit.
Step Six : Add in the freshly made coconut sambol.
COCONUT RICE IS READY!!!!
Below is an image of the accompaniments for the Coconut Rice I made during Lockdown!!!
You can pair it with any curry or even use as a base for layering Meats or Seafood!!
Would love to see your remakes
Much Love Nuzrath ?