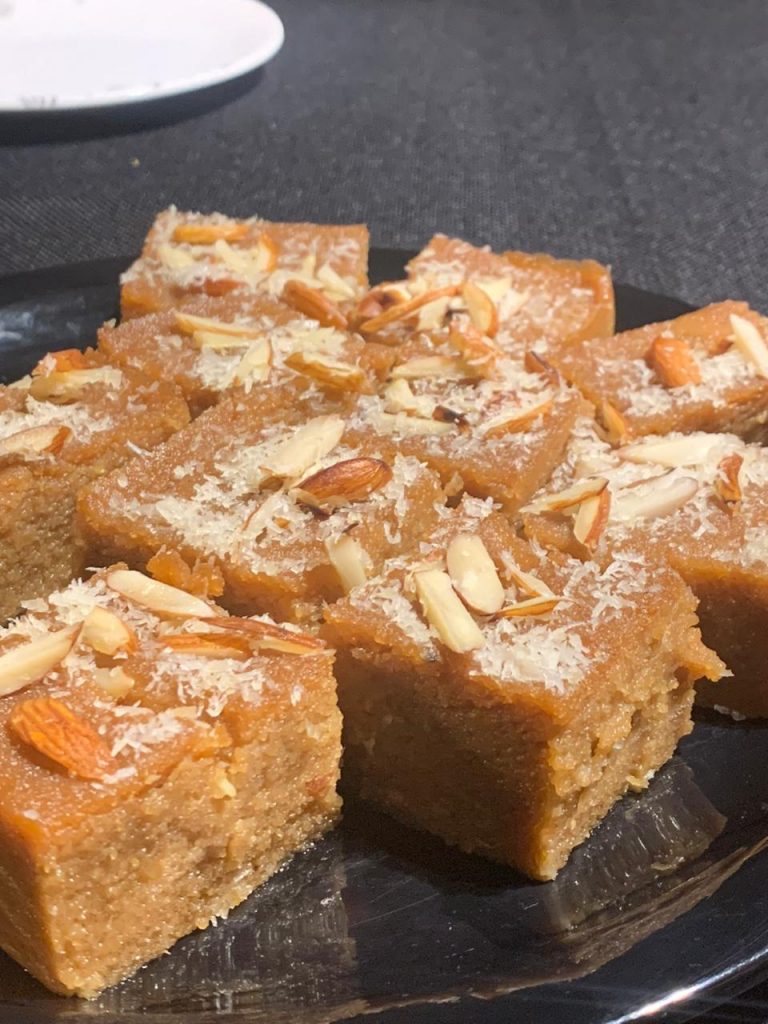 Coconuts are a must have in every Lankan Kitchen…whether you're in the country or not
The very popular saying : "You can definitely take a girl out of Srilanka but you cannot take Srilanka out of the girl"
Refers to any Lankan for that matter !!!
This is my first entry to the #mysterybox_sl challenge hosted by @shanis healthy kitchen and @foo.die2020
This months theme is "Coconut" chosen by ashani from devour diaries.
Don't miss out on the rest of the 50 plus food bloggers from around the world posted under the hashtag #mysterybox_sl
Let's Get Started
COCONUT AND SEMOLINA HALWA
You Will Need
This is inspired by the most popular Semolina Zarda or Kesari made with lots of ghee and nuts
I wanted to make a Srilankan Version switching the fresh milk to fresh coconut milk and sweetening it with Kithul Jaggery
Step One
Roast the semolina with ghee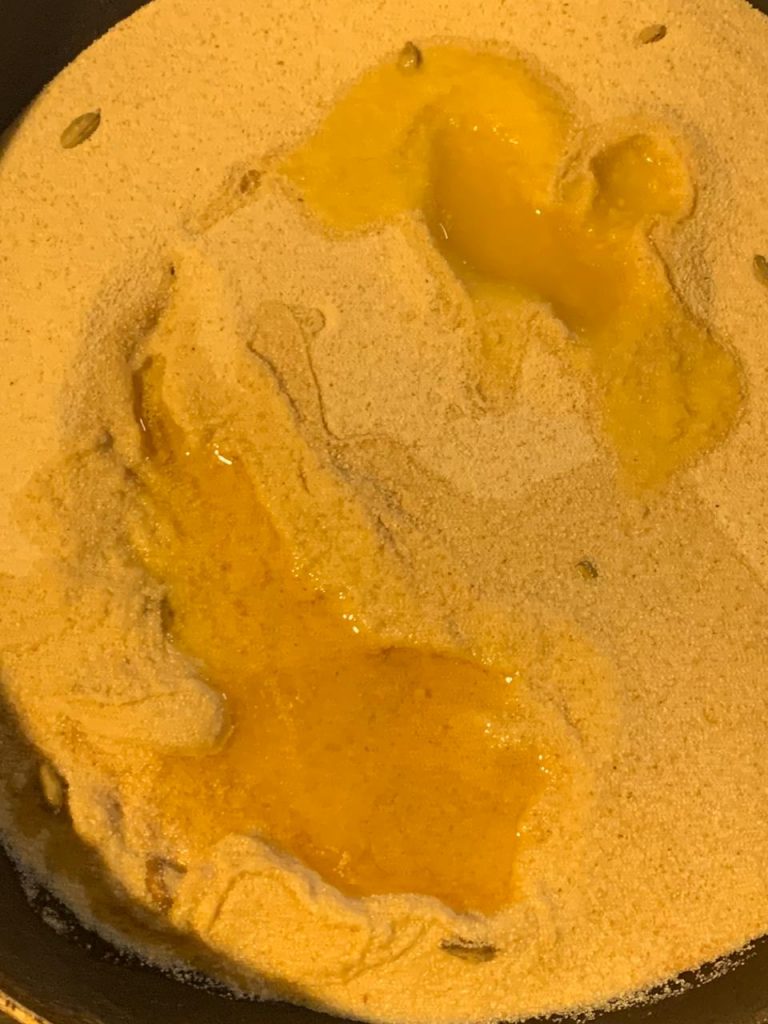 Step Two
In the meantime, mix the coconut milk and Jaggery in a saucepan and bring to a boil
Step Three
Make sure jaggery has melted
Step Four
Add in roasted semolina and mix well
Step Five
Keep on medium flame and continue stirring to avoid lumps
Step Six
The mixture will eventually thicken up eventually while the stirring continues (10 min)
This halwa doesn't take too long though.When the halwa starts coming off the edges of the pan and forming a solid shape you know its ready to be removed
Check my post out on Instagram to see the stages on video.Refer to link attached below :
https://www.instagram.com/p/CJTcsIsBVUv/?igshid=ygwzr5odib5e
Step Seven
Transfer to a greased tray and let it set before cutting into desired size
You could also spoon them into moulds like I did using a mini breudher silicon mould from Elegant Charms
She sent this to me sometime ago,she has a variety of new goodies in store now.You really should head over to her page and start shopping !!! fantastic offers going on…
Garnish with more nuts and desiccated coconut shreds.As this cools down it forms a firm shape
I served this after a delicious meal for my family ?Was so lovely catching up after so long and the kids had a good time playing cricket with the cousins outside in Mummys garden…One more week of holidays,then back to school and work
Would love to see your remakes on this Deliciousness.Be sure to tag me or send me a screenshot of your post if your account is private so I can re share on my stories
Looking forward to a better year soon
Stay Safe and Be Responsible
Much Love ? Nuzrath
srilankanfoodie #mylankanfoodjournal #foodblog #colombofoodbloggers #colombolife #foodiesofintsagram#onthetable #instadaily #igers #eatpraylove #positivevibesonly#alhamdulillaforeverything?