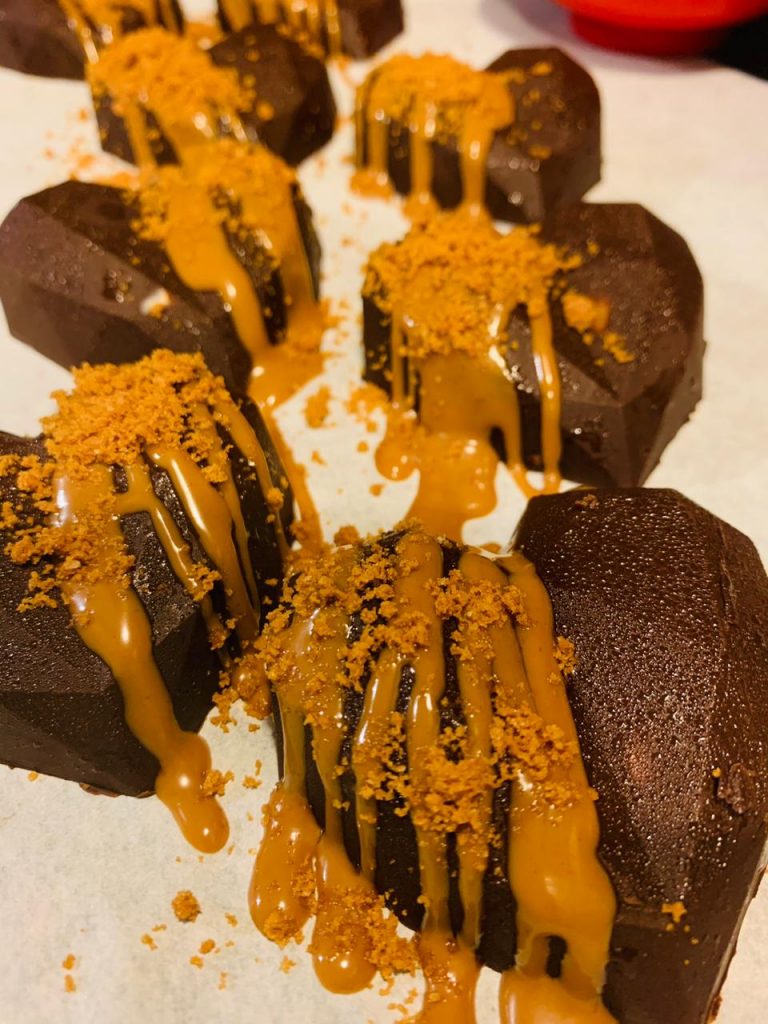 Galentine's Day Is the new Valentine's Day…
Love deserves to be celebrated everyday don't you think??? This ones for my girls who are my everything !!
For friends who are family and more : You know who you are !!! Miss my girls so much!!!
Chocolate hearts filled with Biscoff Filling for the season !! Biscoff Obsession
I will run you through the steps on how to make these easily at home
Let's Get Started
You Will Need
Geo Heart Mould
Dark Chocolate
Filling I used Lotus Biscoff Spread and some crushed Lotus Biscoff Cookies but you could definitely use a filling of choice
Image below shows the kind of fillings I used today
Step One : Make sure the mould is clean and dry.I used the geo heart mould and a large pyramid mould today.Use what works for you and what's available
Melt the dark chocolate on medium in the microwave or double boil over the stove till it softens and melts down
Carefully apply the chocolate mixture around the mould using a brush or a teaspoon.wipe off excess from the edges
The sides will look messy but that can be neatened after it hardens.
Chill this for 30 minutes or pop it in the freezer for 10 minutes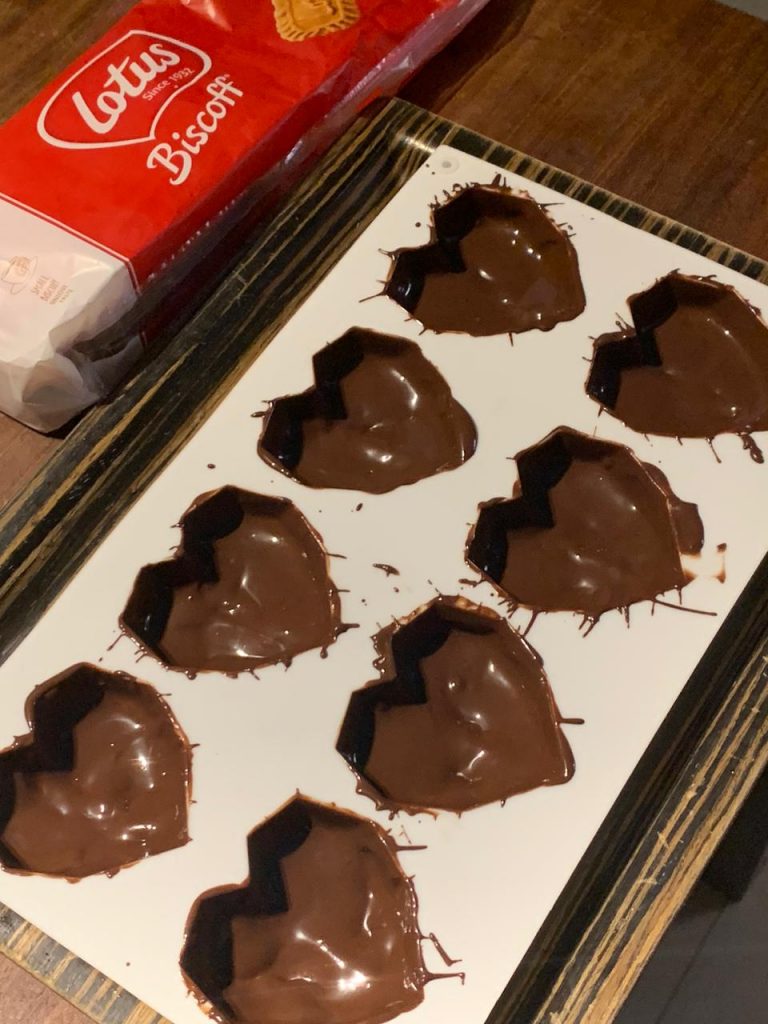 Step Two : Fill with Lotus Biscoff Cookie Spread.Slightly melt in the microwave if it's too hard.Add crushed Biscoff Cookie Crumbs if you want to be a bit extra
Chill again or Freeze till it sets
Step Three : Finish off by covering the top with more melted dark chocolate mixture and chill or freeze one more time.
Best if left in the chiller for at least a few hours to completely solidify
This can be un moulded and stored in the refrigerator for as long as you want.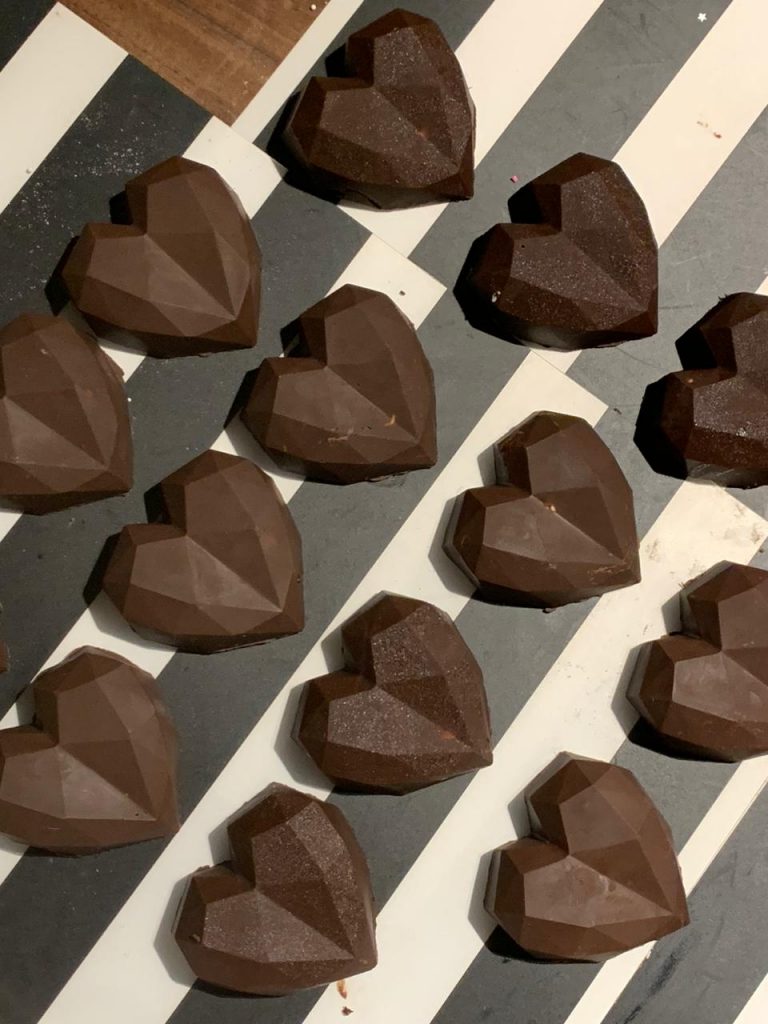 But when serving to make it look pretty I topped it off with a Biscoff drizzle and more crushed Biscoff Cookie Crumbs
Check out the drizzle in my Instagram post.Refer to link attached below :
https://www.instagram.com/p/CJqepjPBkPH/?igshid=2lqo0o4rrv1t
These cute chocolate stuffed hearts are perfect for gifting when visiting a loved one
The kids melted these bad boys in hot milk and enjoyed with some marshmallows during their slumber party….Such a rich and delightful warm drink
They're so easy to make and you can get creative with the fillings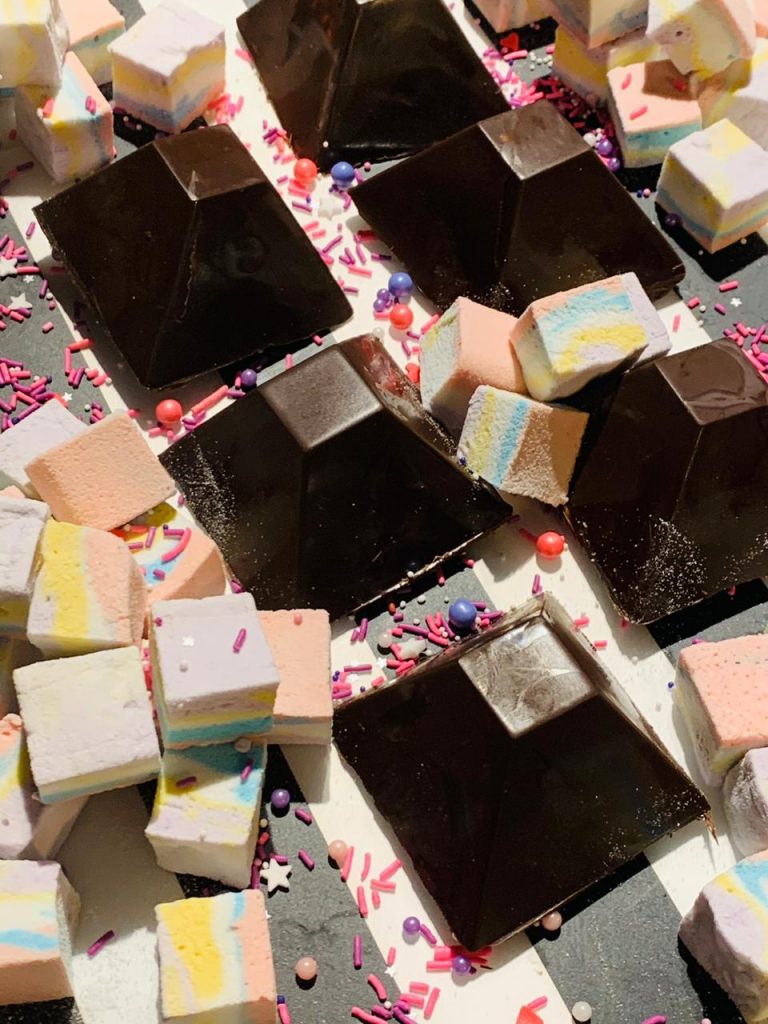 We made a few other variations as well like I mentioned earlier : Biscoff Filling, White Chocolate, White Chocolate and Mini Marshmallows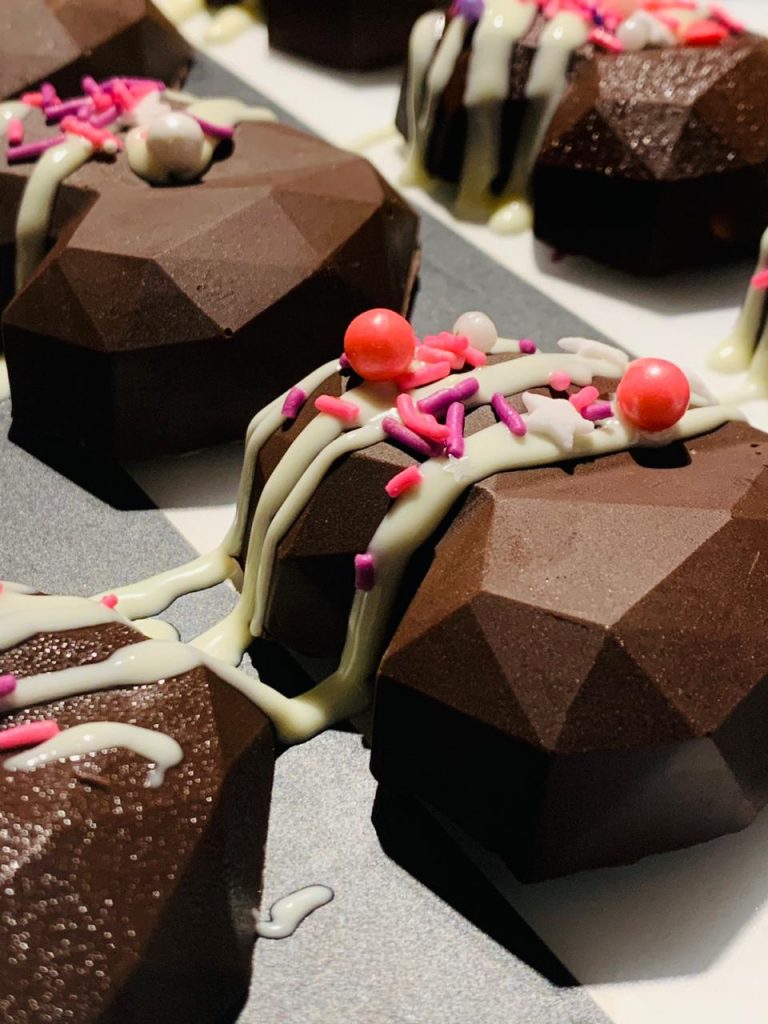 Purchased the mould from an online bakeware store but am pretty sure it's available in most places these days
Much Love 💗 Nuzrath
srilankanfoodie #mylankanfoodjournal #foodblog #colombofoodbloggers #colombolife #galentinesday #valentinesday #foodiesofintsagram#onthetable #instadaily #igers #eatpraylove #positivevibesonly#alhamdulillaforeverything💕