Chickpea Frittata using Finch Desi Chickpea Flour
This flour is naturally gluten free and high in protein so ideal when you're trying to stay away from extra high carbs but at the same time you're truly satiated.
When consumed in the right quantity this will work well for your body.
This is a quick and easy recipe I experimented with after trying out a vegan dish recently.However this is not vegan because I have used eggs.The additional fillings can change depending on availability and personal preference but the base remains the same
Am so glad I gave it a try and I think you should too because chickpea flour is inexpensive and most of the ingredients are sourced from finch
All Premium Finch products that can enrich your life with @finch.foods @finch.trading
https://instagram.com/finch.foods?utm_medium=copy_link
https://instagram.com/finch.trading?utm_medium=copy_link
You can get your favorite products delivered by placing an order on the Finch website www.finch.lk or via UberEats/PickMe
Their Premium range is also available at Keells,Cargills,SPAR,Laugfs,and GLOMARK and selected retail outlets islandwide
Let's Get Started
You Will Need
Ingredients
2 Cups Desi Chickpea Flour
5 Eggs
1 Cup Coconut Milk
1 tsp Salt
1 tsp Cayenne Pepper
1 tsp Black Pepper
1 tsp Dried Herbs
1/2 Cup Corn Kernals
1 finely chopped B Onion
1 tbsp Garlic chopped
Handful of Coriander Leaves
3 tbsp Coconut Oil for the baking dish
Step One : Mix Dry ingredients in a bowl
Mix Wet Ingredients in a bowl
Combine wet and dry ingredients to make a smooth batter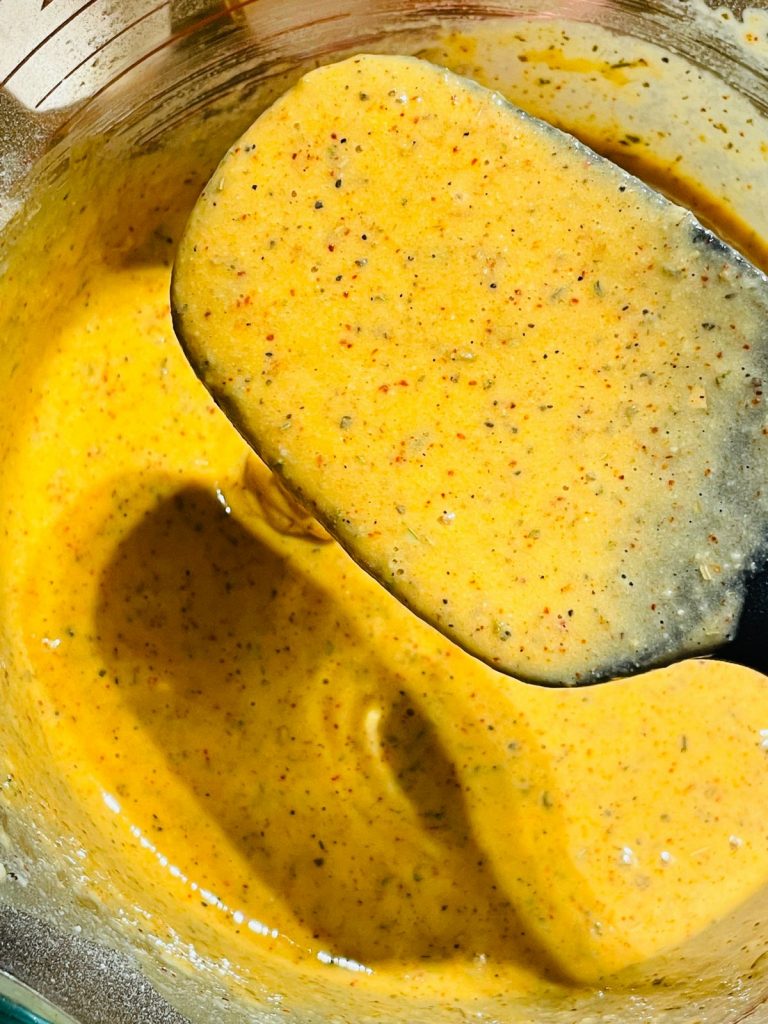 Time to add the fillings of your choice.I added Corn Kernals,
Sautéed Onions and Garlic because I prefer the flavour when it's cooked than raw.Trust me there's a big difference when you add the sautéed version
Sliced Fresh Red Chillies
Handful of Coriander Leaves
I added some leftover shrimps : this is completely optional
Grease the baking dish using Finch Ceylon Virgin Coconut Oil.I love using virgin coconut oil in my baking because it leaves no weird after taste even in sweet baking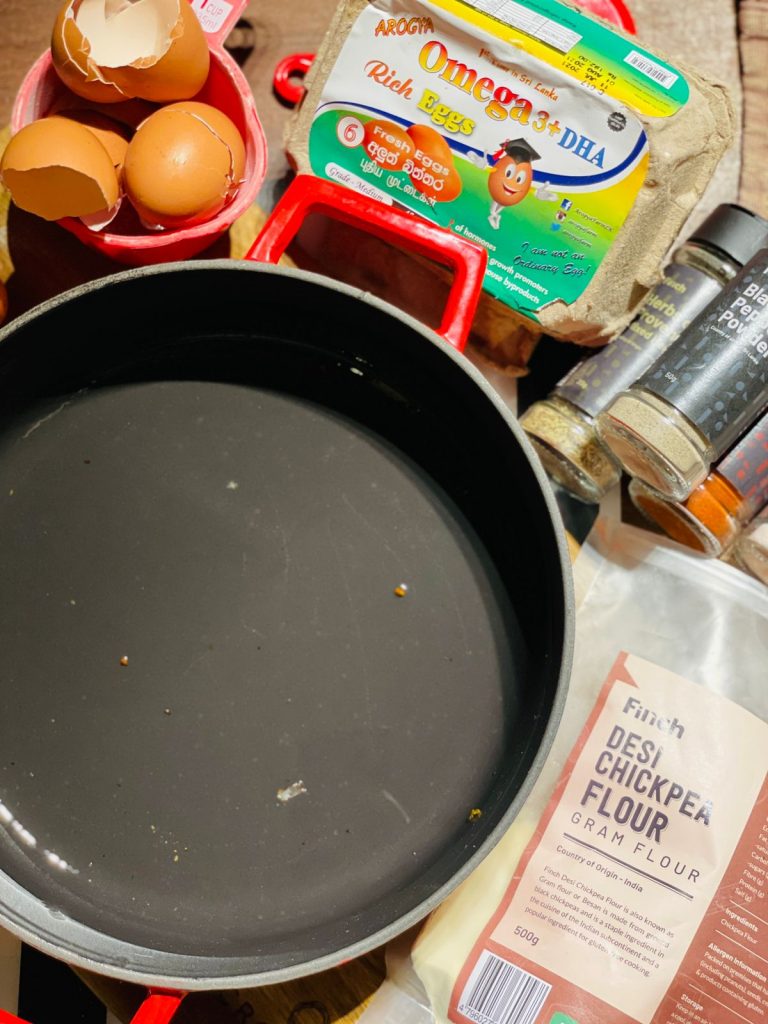 Transfer the batter into the greased baking dish.
I used a 8" diameter cast iron skillet
Bake in a preheated oven at 180' for atleast 30 minutes or until it's beautifully golden along the edges and the middle seems well cooked.
As tempting as it maybe to dig in immediately,let this cool off for atleast 10-15 minutes before serving.
This is a protein packed meal and am sure you will enjoy this plain but we served it for breakfast with some extra hard boiled eggs and chilli oil….Left us full for a very long time
I let the rest of it cool down completely and stored it in an airtight container in my refrigerator.This lasted for atleast another 2 meals (less than two days)
But am sure you could make a larger batch and freeze to be used for longer if and when needed.
Check out my Instagram page for this post.Link is attached below :
Would love to see your remakes on this deliciousness.Be sure to tag me or send me a screenshot if your account is private so I can re share on my stories
Stay Safe and Be Responsible
Much Love ?? Nuzrath
#finchlk #kewpiesrilanka #finchlifestyle #enhanceyourlifestyle #exoticspices #finchspices #finch #finchfoods #finchsrilanka #finchtrading#srilankanfoodie #mylankanfoodjournal #colombofoodbloggers #instapic #instadaily #foodphotgraphy #eatpraylove #begrateful