Such A Great Way To Serve Simple Meatballs In The Form Of A Meal.
You Could Compliment This Wonderful Dish With Some Buttered Veges On The Side & The Soft Buttery Dinner Rolls That We Made Previously….Yummm
FOR THE MEATBALLS
1Kg Minced Meat
Two Tsp Salt
A Tbsp White Pepper
Two Tbsp Lime Juice
One Whole Egg
A Tbsp Kashmir Chilli/Paprika
Two Tbsp Coconut Aminos
A Tbsp Almond Pwd
A Tbsp Coconut Flour(Optional)
Chopped Green Chillies(Optional)
A Tbsp Garlic Pwd/Crushed Garlic
A Tbsp Onion Pwd Or Fried Onions
Fresh Corriander Leaves/Parsley
Two Tbsp Of Heavy Cream(Optional)
Just Blend Everything In A Food Processor,Add Oil If Needed.Make Into Small Balls & Place Them On A Tray & Refrigerate Till Needed.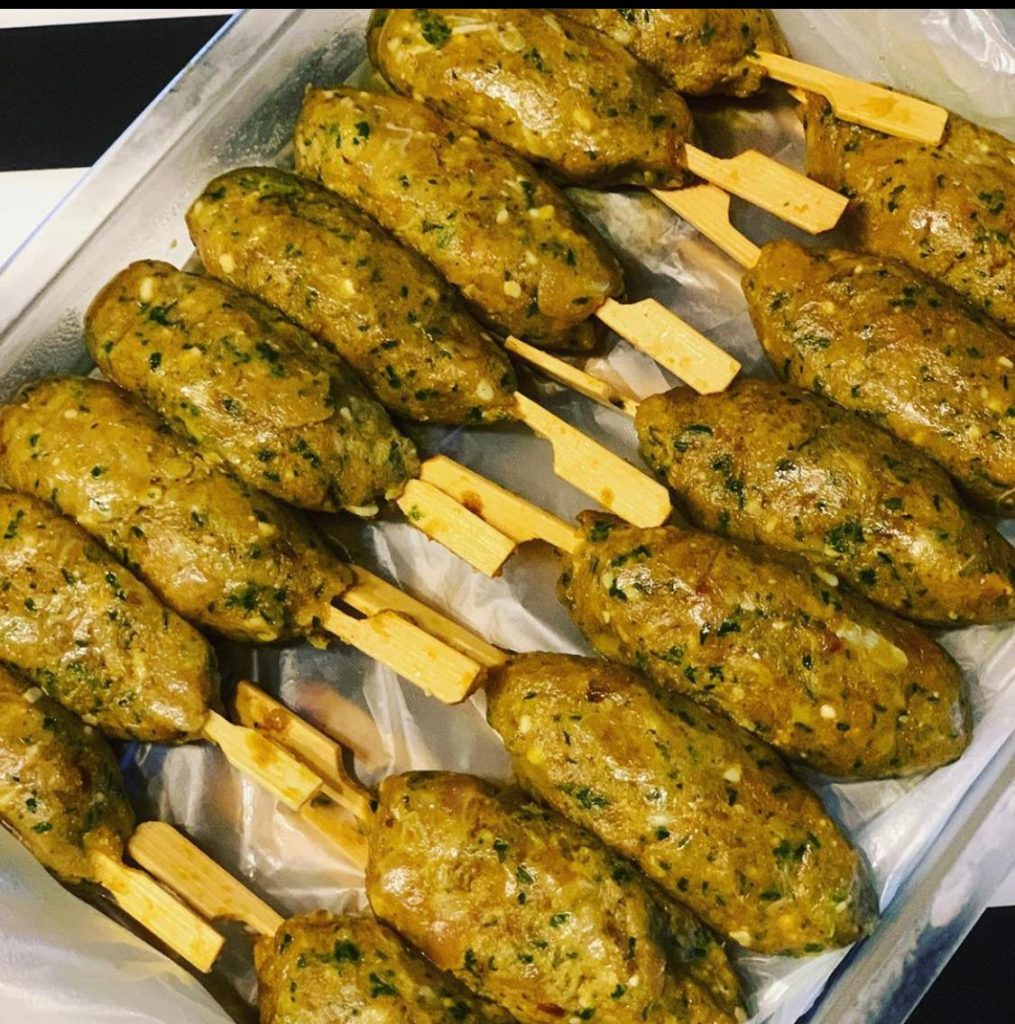 Then PanFry Till Theyr Nice & Golden On The Outside & Still Moist & Fully Cooked On The Inside.Keep Tossing Them Around To Makesure Theyr Browned On All Sides.
Do Not Over Crowd The Pan,This May Not Allow Them To Brown Well & May Also Cause Them To Break.
Check My Instagram Post For Details On Cooking The Meatballs.
These MeatBalls Freeze Really Well If You Store Them In ZipLock Bags
Time To Make The Meat Ball Sauce Which Is Also My Versatile Pasta Sauce:
To Make This You Will Need:
1Kg Sliced B Onions
Few Bay Leaves/Curry Leaves
1 Kg Sliced Tomatoes
4 Tbsp Chopped Ginger & Garlic
Tsp Salt,Tsp Pepper,A TbspKashmir Chilli,Two Tbsp Coconut Aminos
A Tbsp Tamarind Pulp,
Lime Juice Of One Lime,
Fresh Or Dried Herbs(Optional)
Tbsp Of Sriracha Hot Sauce(Optional)
Roasted Red Bell Peppers 🌶 🌶🌶
🧄🧄🧄You Could Do The Same With Garlic Too.Roast Them Together With The Red Pepper,Scoop Out The Mushy Roasted Garlic,Mash This & Refrigerate.This Roasted Goodness Can Be Used To Infuse Garlic Flavour In Dips,Sauces Etc🧄🧄🧄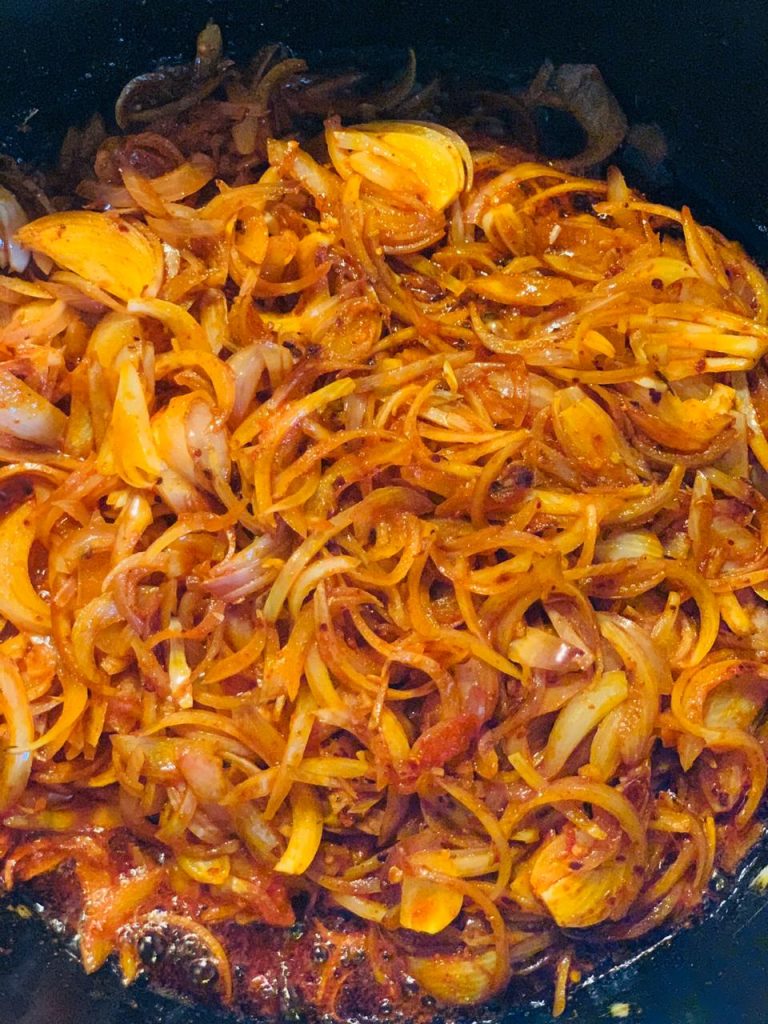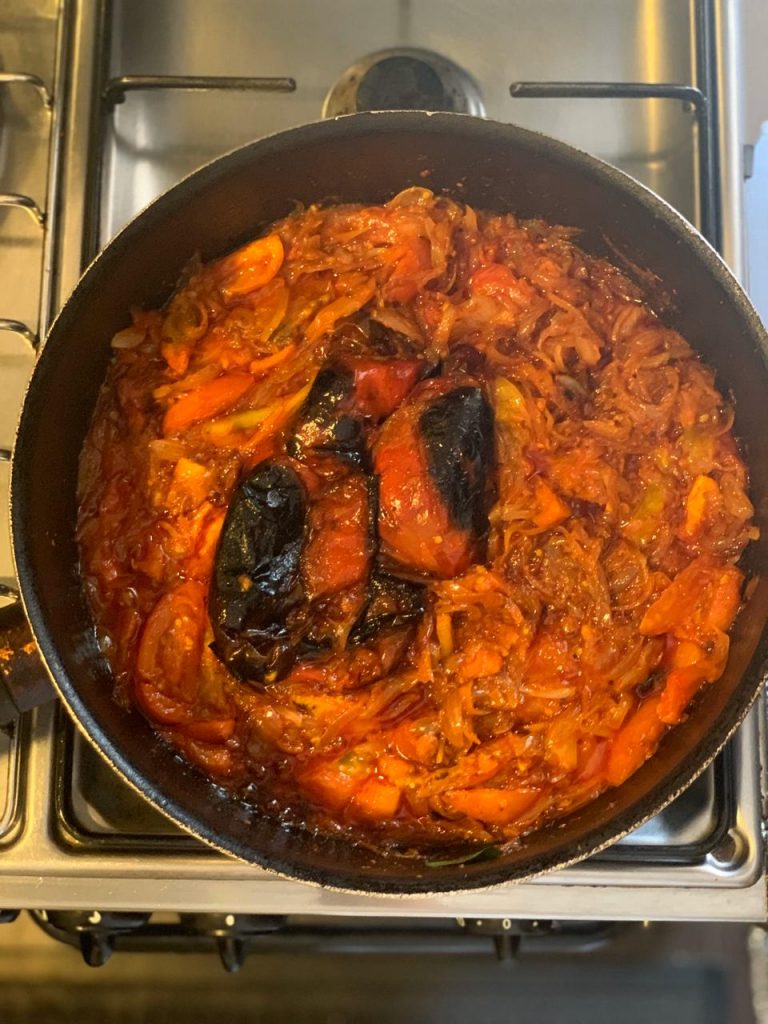 Let's Assemble The MeatBall Dish
More Cheese 🧀 🧀🧀
Bake In A PreHeated Oven Till The Cheese Melts & Gets Beautiful & Golden On Top
Do Give This A Try,I Would Love To See Your Remakes💕💕💕
Stay Safe💕StayHome💕StaySane💕