You're in a mood for dessert but cannot waste supplies during these times right??
Do not judge me by the pic we did not have a party during lockdown : This image is an old one Pre Lockdown
A good Ol' Bread Pudding comes to the rescue when you know you've ordered too much bread during the covid lockdown fear and you don't want to feel responsible for hoarding ???
What better way to make use of stale bread… During the last covid lockdown I already shared a Bread Kothu recipe that was a hit.Modifying leftovers at its best!!! Don't you agree my friends
Quick and Easy Bread Pudding (Recipe By Mrs.Jameela Hashim)
This ones the quick and easy recipe , I have tweaked it abit according to my preference
Ingredients:
Six Slices of bread or any leftover buns etc
2 Cups Fresh Milk
1 cup Heavy Cream/Evaporated Milk (Optional)
4 large Eggs
1.5 Tbsp Butter
1/2 Cup Sugar/Jaggery/Maple Syrup
Pinch of Yellow Food Colour
Pinch of saffron/Cardomom
Vanilla
Option One
Cut the bread slices into cubes and divide them into your ramekins.You could also use one large baking dish as well.
Heat the milk with butter and sugar.
Once the butter and sugar has melted and combined well with the milk.
Pour this over the bread slices.
Option Two
Blend this together with the rest of the ingredients and pour into a greased oven proof dish.
Bake in a preheated oven at 180' for at least 30 minutes or untill it's done (Depends on each oven)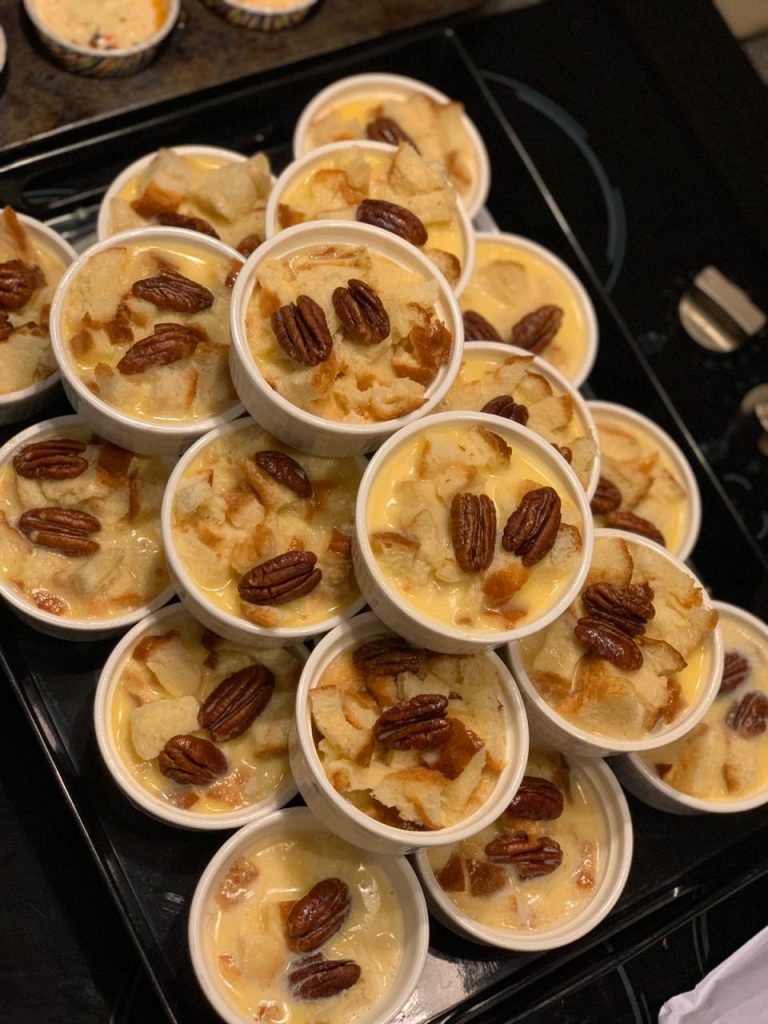 Enjoy while it's warm !!! If you want to go extra have it with a scoop of Vanilla Ice cream….Oh so good!!!!
Stay Safe Stay Home Stay Sane
DAY FIVE COVID-19 LOCKDOWN PART TWO
Much Love ? Nuzrath
srilankanfoodie #mylankanfoodjournal #colombofoodbloggers #instafood #feedfeed #huffposttaste #onthetable #instadaily #foodphotgraphy #eatpraylove #begrateful #positivevibesonly#alhamdulillaforeverything?