Tiramisu is originally an Italian Dessert that directly translates to " Pick Me Up" or " Cheer Me Up" : Isn't that name perfect for this Caffeinated Deliciousness
It is made up of lady finger sponge biscuits (also known as Savoiardi) soaked in espresso or coffee liqueur and layered with the most and light and creamy mascarpone filling.Topped with a dusting of perfect cocoa powder…Need I say more !!!!
As Muslims we are unable to enjoy this lovely Dessert everywhere due to the added alcohol.So I decided to give it a try the non traditional way…. I also learnt to make it with the yolks etc but I prefer taking the shortcut when I make it at home and I think everyone is quite pleased with this version so I have settled with this recipe.
Being a Biscoff Lover how can I not tweak things up using my most favourite thing these days….Yes that's right We Made Biscoff Tiramisu !!!! It's not a difficult step to follow so I will share both recipes here with and without Biscoff
Let's Get Started
Biscoff Tiramisu
You will Need
Ladies Finger Biscuits
Warm Coffee and Milk to soak the sponge biscuits
Two Cups of Whipping Cream
Mascarpone 250g or Softened Cream Cheese
1/2 Jar of Lotus Biscoff Spread melted
Refer to Image below for steps
Step One
Beat the whipping cream till nice and stiff.
You could add some powdered sugar if you prefer it sweet but we prefer it this way
Step Two
Add in soft mascarpone and combine
At this point you could add in a shot of espresso that is not hot if you prefer it stronger in coffee flavour.But I have kids eating this so I only use the coffee to soak the sponge biscuits.The choice is yours.
Step Three
Add melted Biscoff Spread (make sure its not too hot)
Step Four
The Tiramisu Cream is ready.Chill this creamy goodness till you get the rest of the stuff ready…I could just eat it off the bowl just like that….yummm
Time To Assemble
Keep everything ready before you start.
You could definitely arrange this in a dish which is much easier, but today I decided to do it this way as I wanted to serve it for some special guests
Layer One
Soak the sponge biscuits in the milk and coffee mixture and place on a flat tray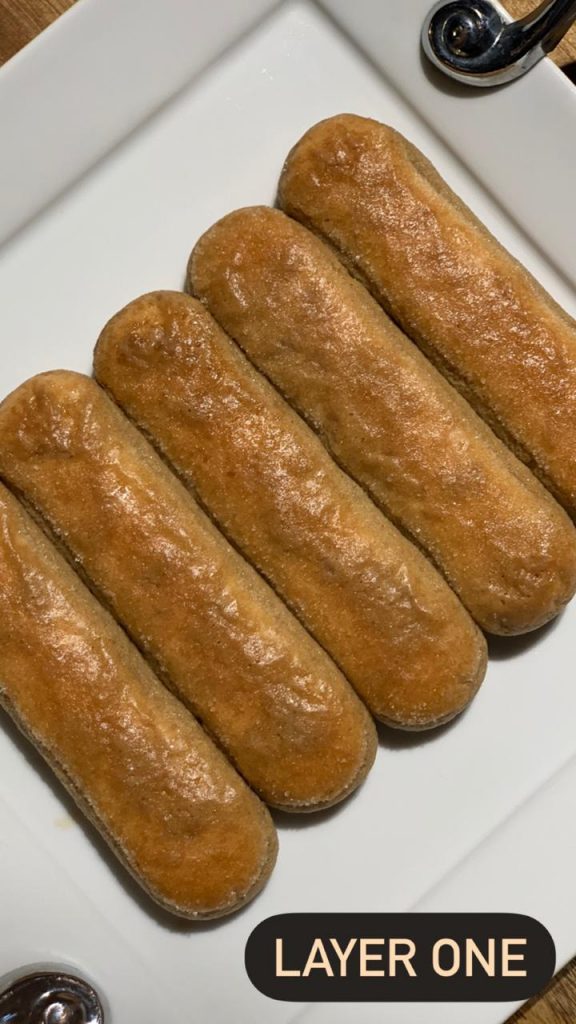 Layer Two
I used a piping bag to top the layer of soaked sponge biscuits.If you're setting this in a dish, just spread the creamy mixture over the layer of soaked sponge biscuits.
Layer Three Onwards
Repeat this layer of soaked sponge biscuits and coffee cream one more time.Cream on top
Serve with a dusting of cocoa powder on top….
Best served chilled
This one's a keeper!!
if you try this once, you will want to keep trying repeatedly…
Follow the next recipe to make The Standard Tiramisu
It has the same method except that you just have to skip the addition of the Biscoff Spread
You Will Need
To Make The Tiramisu Cream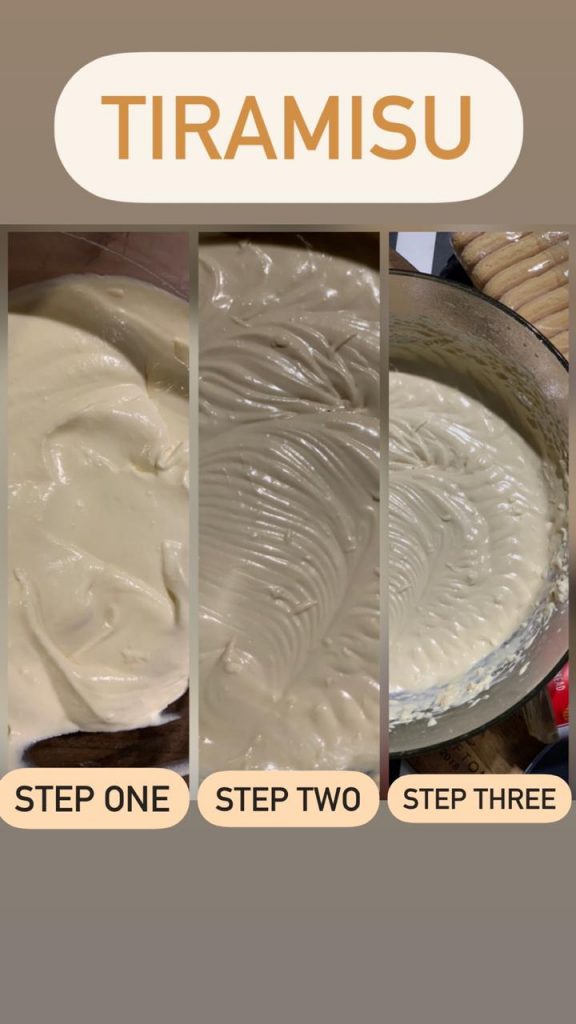 Follow image for reference : Same steps as for the previous one, except that you skip the addition of the Biscoff Spread
Anyway,hope you would give this recipe a try and tell me which one was your favourite???
Do Check Out My "All Things Biscoff" Recipes for more Biscoff Inspiration
Would love to see your remakes on this Deliciousness.Be sure to tag me on social media or send me a screen shot if your account is private so I can reshare them in my stories.
Much Love 💕 Nuzrath