A Fabulous twist to your regular Caramel Bars…Yesss it's real and it is D.E.L.I.C.I.O.U.S!!!
Layers of Lotus biscuits with a combination of fabulous Biscoff Spread and Silky Dark Chocolate…Can it get any better!! Such a crowd pleaser !!!
Watch my stories on my Instagram page to see how I made them step by step and hop onto my Beautiful Friends' Pages and stories to see what they created for this "All Things Biscoff" Collaboration.Link is attached below
https://www.instagram.com/p/CDjUI2BBC7m/?igshid=6u0adydhzsnz
@walla_abueid from Sydney,Australia
@shalimaskitchen from Manchester,UK
@food___passion from Oslo,Norway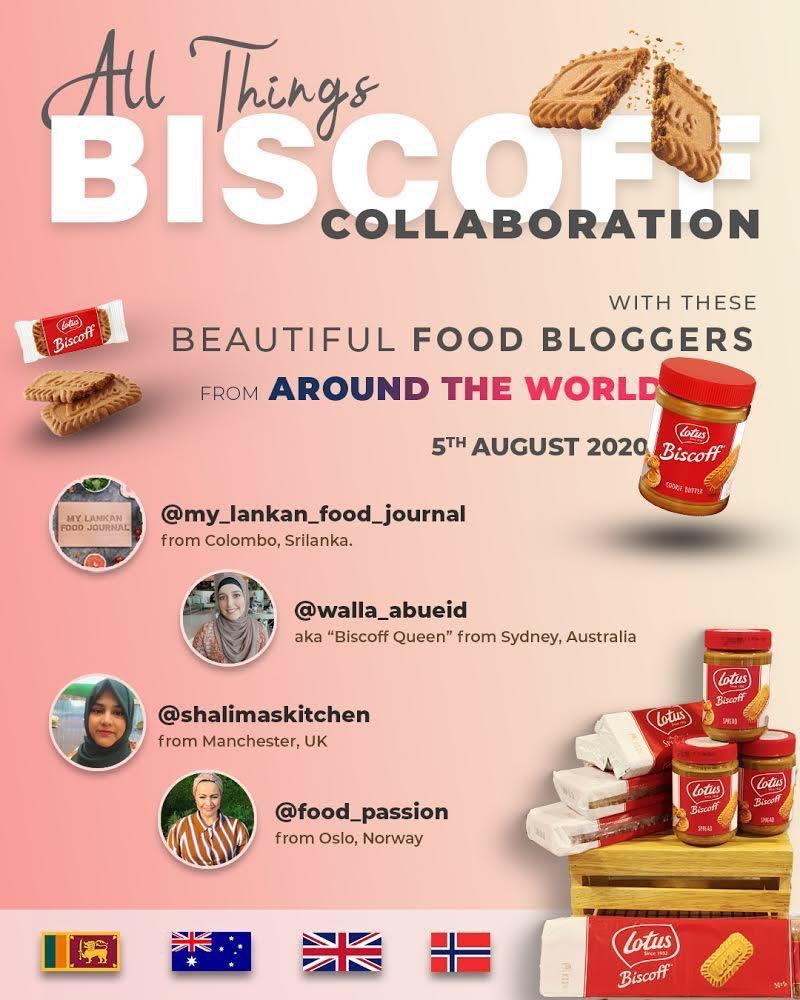 Let's Get Started
This No Bake Biscoff Bar has three luscious layers and they're so easy to make
Layer One : Crushed Lotus Biscuit Base
Layer Two : Melted Biscoff Cookie Butter
Layer Three : Melted Dark Chocolate
Layer One : Biscuit Base
You Will Need
250g Lotus Biscuits crushed
50g Melted Butter
1/2 cup Pistachio Powder(optional)
Just mix everything together and the mixture is ready.Transfer this to a lined tray 8″ by 8″ and press it down using the help of the back of a spoon or using your fingers.Let this chill till you get the next layer ready.
Layer Two : Biscoff Spread
Just Melt the Biscoff Spread and pour over the chilled biscuit base layer.Let this chill again for about 15 minutes, while you prep the last one.Leave some Biscoff spread to drizzle on top.
Layer Three : Dark Chocolate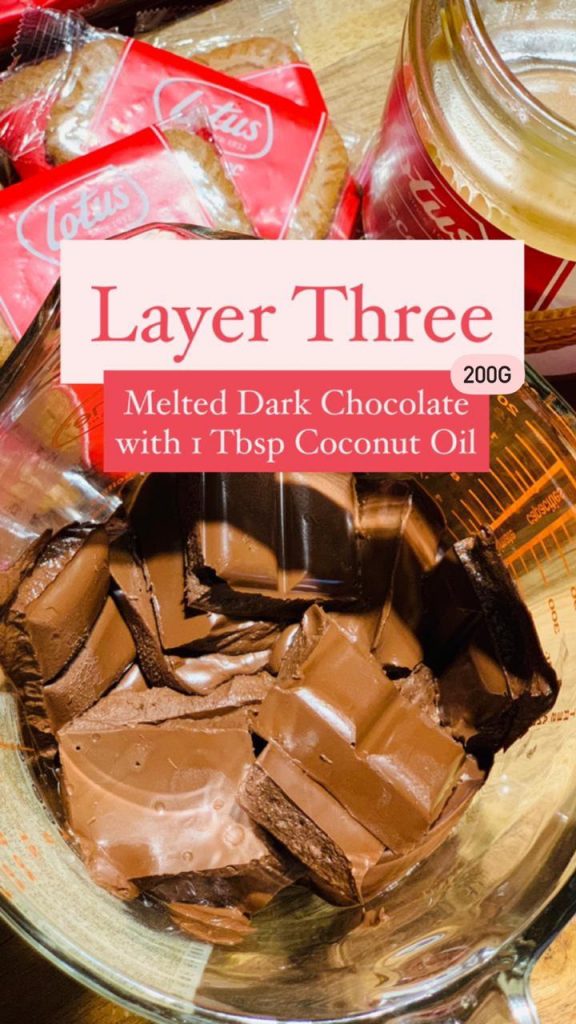 Melt the Dark Chocolate in a microwaveable dish for about 30 seconds on medium.You could double boil this too, if you don't have a microwave.Pour this last layer over the set Biscoff layer.
You could skip this part but because these are Biscoff Bars, I wanted to do something extra..I left some melted Biscoff Spread to do a drizzle and create a Biscoff Swirl!!!
I used a piping bag to do the drizzle first….(refer to image)
Next,I used a toothpick and swirled it around to get beautiful strokes, like so….Isn't that absolutely perfect!!!
Let this chill but not for too long because you might find difficulty in slicing these bars.
Small Tip : Use a sharp knife to slice through when they're ready. Running the knife through hot water might help in getting a smooth slice.
These store well in the chiller but don't be surprised if you won't have any leftovers…they're so good, trust me!!!
Would love to see your remakes on these beauties.Be sure to tag me on social media or send me a screenshot if you're a private account so I can reshare them.
Many more Biscoff Deliciousness coming your way!!!
Much Love ? Nuzrath ?
yamuquarantinecookoff #srilankanfoodie #mylankanfoodjournal #colombofoodbloggers #allthingsbiscoff #biscoff #biscoffspread #biscoffbars #instafood #feedfeed #huffposttaste #onthetable #instadaily #foodphotgraphy #eatpraylove #positivevibesonly#alhamdulillaforeverything?