Diwali is a Festival of Lights mainly celebrated by the Hindus Jains and Sikhs…🪔🪔🪔
🌟🌟🌟🌟🌟 🪔🪔🪔🌟🌟🌟🌟🌟
Being a foodie from birth all I can remember about this celebration is the delicious Mithai that were sent by the neighbors and the times when we had no help as all our helpers would visit their home town for their celebrations…Years later and that's exactly what we look forward to each time even though things may not seem the same as before…
🌟🌟🌟🌟🌟🪔🪔🪔🌟🌟🌟🌟🌟 Let's be positive and pray for everyone's safety during these trying times and appreciate our loved ones near and far and make the most of what we have because there's always something to be grateful for…
🌟🌟🌟🌟🌟🪔🪔🪔🌟🌟🌟🌟🌟
Today I'm collaborating with two of my beautiful friends keeping the Diwali Theme in mind!!!
🌟🌟🌟🌟🌟🪔🪔🪔🌟🌟🌟🌟🌟
Do Check out their pages to see what they're upto and what they made for today's collaboration
Shafra from Colombo, Srilanka
https://instagram.com/soulfoodbyshaf?igshid=1e7ldksrhmrif
Monali from California, USA
https://instagram.com/califoodiemama?igshid=1ta9wdd6e9qmi
🌟🌟🌟🌟🌟🪔🪔🪔🌟🌟🌟🌟🌟
Besan Ladoo is made up of gram flour roasted with ghee….The amazing smell of the roasted mixture fills up your home and it so hard to stop with one.I had a time keeping it away from the kids till I could make the ladoos ,they wanted to eat the mixture right off the bowl !!!
🌟🌟🌟🌟🌟🪔🪔🪔🌟🌟🌟🌟🌟 Kids wanted to help make the ladoos,hence the difference in shapes but nevertheless the taste was absolutely amazing and it didn't last too long to even store for later !!!
Let's Get Started
You Will Need
One Cup Sifted Gram Flour
1/4 Cup Ghee (Clarified Butter)
1/2 Cup Powdered Sugar
Saffron soaked in few tbsp of milk
Cardamom Powder
Nuts of Choice
Heat Proof Spatula and Heavy Bottom Pan
Step One
Mix the ghee and gram flour together in the heavy bottom pan and slow roast till light and fluffy. It takes at least 15 minutes to roast one cup of flour so if your quantity increases the roasting time increases with it.
Step Two
By now the mixture would've broken down to liquid form.Stir evenly using the heat proof spatula and make sure there are no lumps.10minutes
Step Three
You will notice the colour has changed by now
Step Four
Continue stirring till it turns into a beautiful golden brown.At this stage the ghee starts to separate and my kitchen smells amazing…
Step Five
Transfer to a bowl and let this cool down to a luke warm stage.This stops the mixture from being over cooked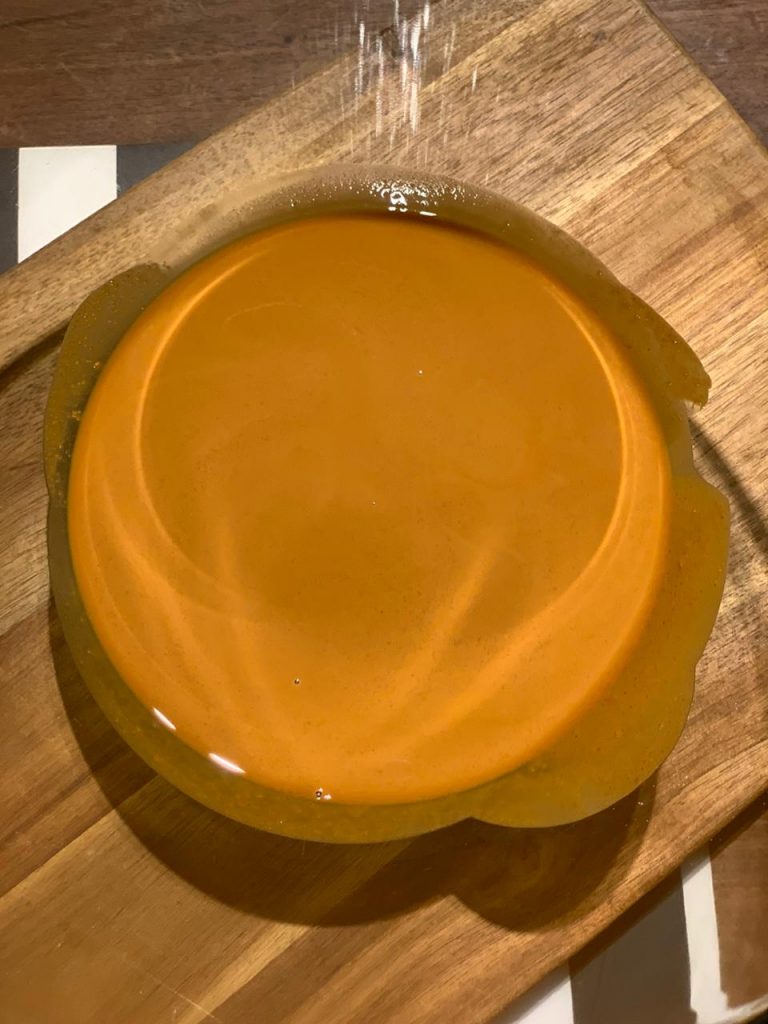 It thickens as it cools
Step Six
Time to add the saffron
The spice powder and nut powder if you prefer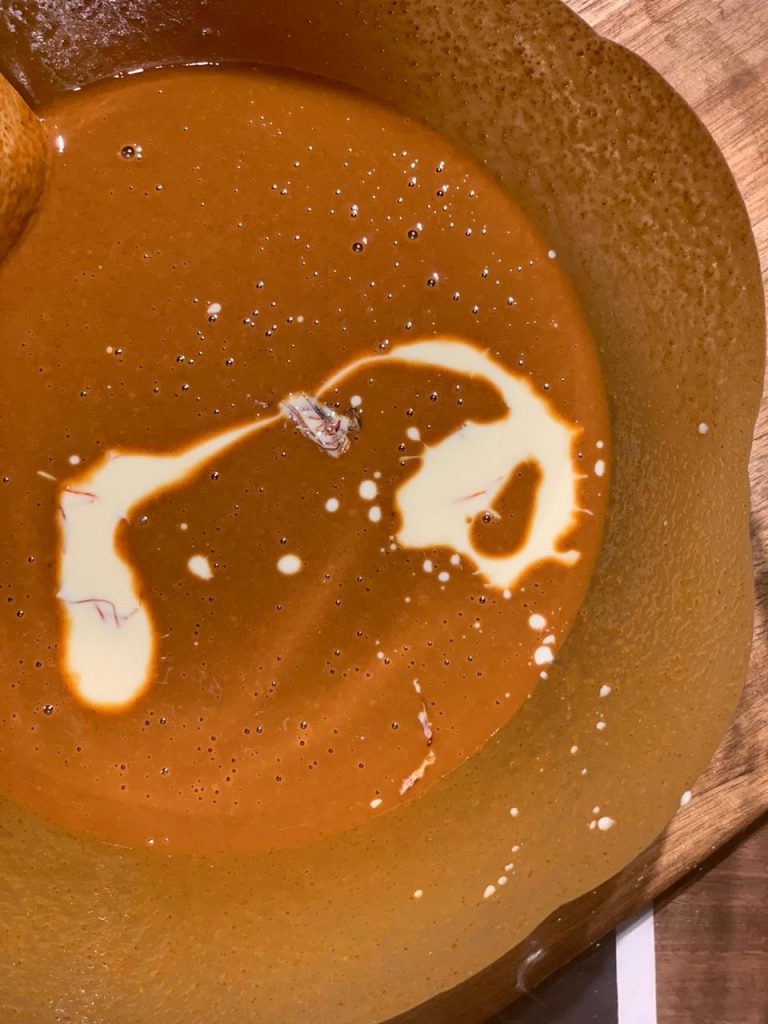 Step Seven
Add in powdered sugar and combine using a wooden spoon and make into a manageable dough
Step Eight
Let this rest for another 15 minutes
Step Nine
Time to get rolling.This makes about 8-9 small balls for one quantity
This can be kept out in an airtight container but lasts longer when refrigerated.Mine didn't even last an hour to try, lol!!!
🌟🌟🌟🌟🌟🪔🪔🪔🌟🌟🌟🌟🌟
Check out my Instagram Post for videos and demo : Link is attached below
https://www.instagram.com/p/CHpbxneh9v6/?igshid=aj5z6h00iceb
🌟🌟🌟🌟🌟🪔🪔🪔🌟🌟🌟🌟🌟 Would love to see your remakes on this Deliciousness.Be sure to tag me or send me a screen shot if your account is private so I can re share in my stories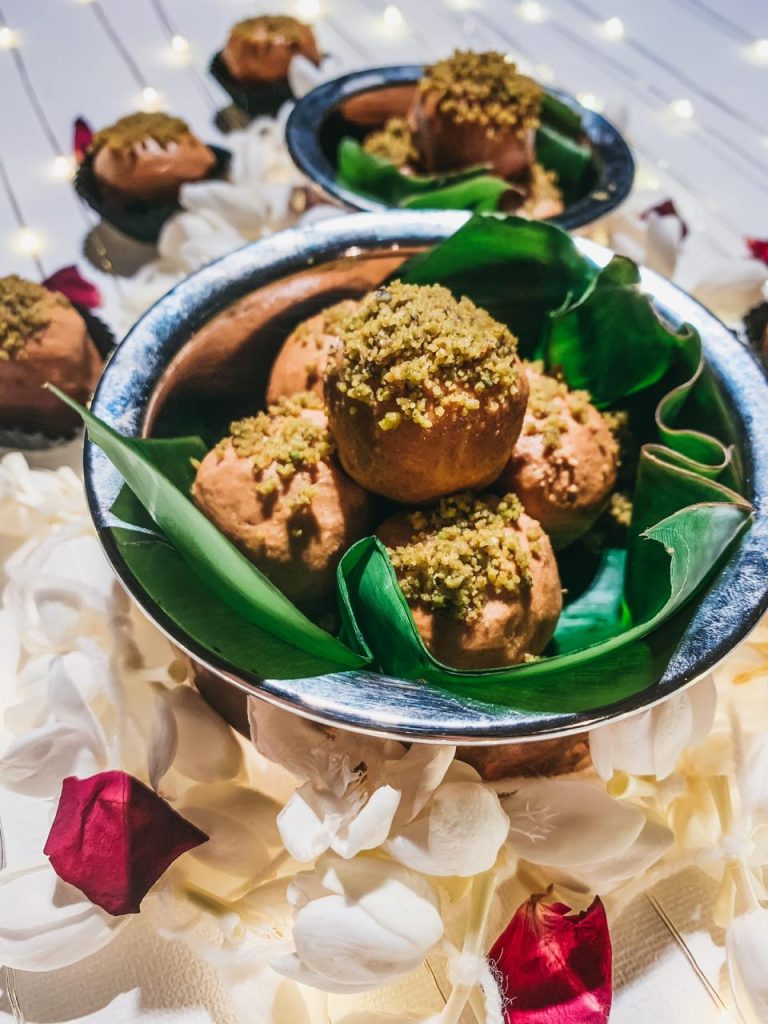 🌟🌟🌟🌟🌟🪔🪔🪔🌟🌟🌟🌟🌟
Hope everyone's having a good start to the week !!
Stay Safe 💕Stay Home 💕Stay Sane 💕Stay Responsible 🏠
🌟🌟🌟🌟🌟🪔🪔🪔🌟🌟🌟🌟🌟 HAPPY DIWALI 🌟🌟🌟🌟🌟🪔🪔🪔🌟🌟🌟🌟🌟
Much Love 💕 Nuzrath
srilankanfoodie #mylankanfoodjournal #foodblog #colombofoodbloggers #colombolife #foodiesofintsagram#onthetable #instadaily #igers #eatpraylove #positivevibesonly#alhamdulillaforeverything💕