Quick & Easy Halwa Made With Fresh PineApples🍍🍍🍍
SriLankan Pineapples Are Known For Their Sweetness!!!
This Halwa Recipe Has Been One Of The Easiest For Me,So You Guys Should Definitely Give This A Try!!!
Again From My Beautiful Sis Thuraiya
What You Need
Two Small Pineapples Chopped Into Cubes
In A Pan Let The Chopped Pineapples 🍍🍍🍍 Sit With The Ghee & Sugar Till The Pineapples Have Stewed & Sugar Has Dissolved Completely.Keep Stirring From Time To Time.Low Flame🔥🔥🔥
Now Add In The Condensed Milk & Stir Well.At This Point Sprinkle The Milk Pwd & Combine.Do Not Stop Stirring,Keep On Fire Till The Edges Come Off Dry.
Garnish With Chopped Nuts & Serve Warm.Ideally I Would Enjoy With A Scoop Of Vanilla IceCream 🍦🍦🍦But This Time I Just Didnt Mind The Halwa On Its Own ,So Delicious 👌🏻👌🏻👌🏻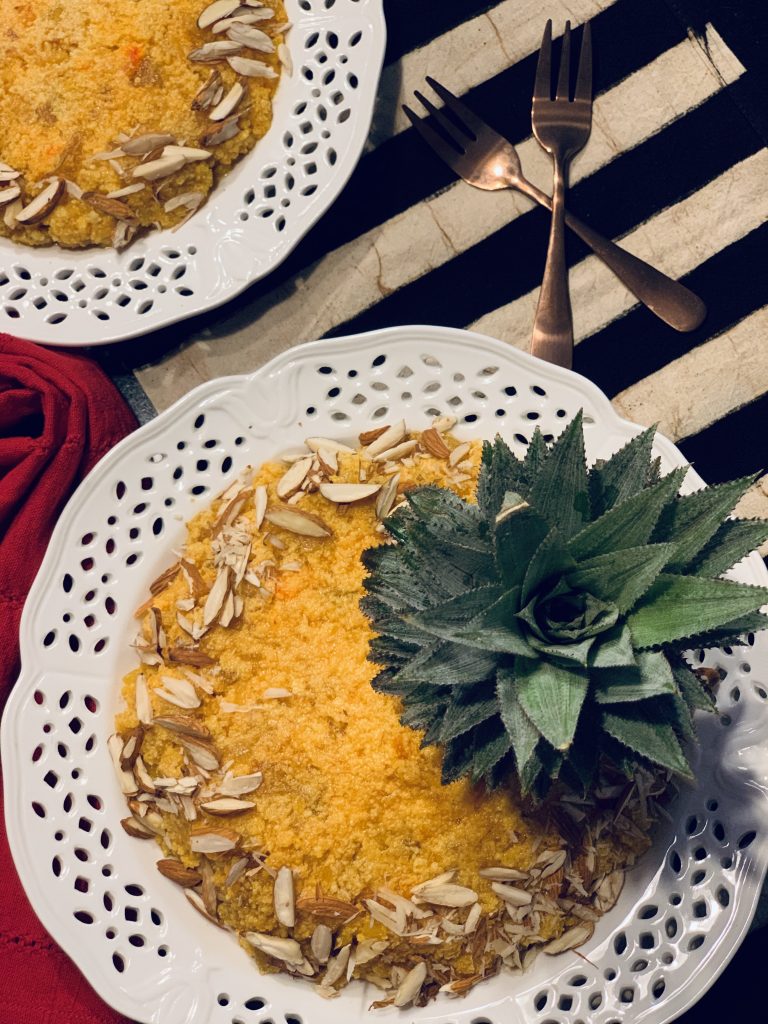 StaySafe💕StayHome💕StaySane💕
Love Nuzrath