Welcoming December with Some Shine….
These roses were part of hubsters birthday gift box that was curated by the most talented Shero within a few hours.
Despite such short notice she managed to deliver the best of the best Love her for that ???
Don't think she needs an introduction because her page speaks for itself
You know whom to contact if you want the best !!!
This guy can never admit he's over 40 now…
These were all dark chocolate variety because my man is not so fond of many sweets but dark chocolate and nuts are a big thing for him
The white chocolates were all mine..
The gift box also had two huge jars of mixed nuts and that kept him happy for a few weeks…
Check out the post on her feed to see a full video :
https://www.instagram.com/p/CHSdP-rhmqz/?igshid=1758df10sra6f
Anyway no celebration in our home is complete without BB Cakes
Dark Chocolate and Salted Caramel is the BOMB!!! you're missing out tons if you have never tried this one from Butter Boutique…They serve love along with their cakes and coffee. You're spoilt for choices because they have a large variety of cakes, cinnamon rolls, brownies, cookies etc etc
Our newest addiction is the White Chocolate Cookie : OH EMM GEEE
This wonderful place is has two locations : Rosmead Place and Park Street Mews.Personally prefer going to the Rosmead Place branch because Suraj makes the best coffee and he's mostly there
Check them out on instagram
https://instagram.com/butter_boutique?igshid=15lppl2he6kpp
Owned by one of the most humble human beings I know..Rukshi Nethicumara
So kind and always supporting others in every way possible ? God bless her and her wonderful team for always serving us the best !!!
Anyway if you know me,I love to re purpose things and absolutely hate food waste.This was one of my most satisfying accomplishments…
Oven Dried Rose Petals !!!! Because why not !!! So easy and amazing results gave me so much happiness….
Let's Get Started
Start by removing each petal of the rose and patting them dry using a paper towel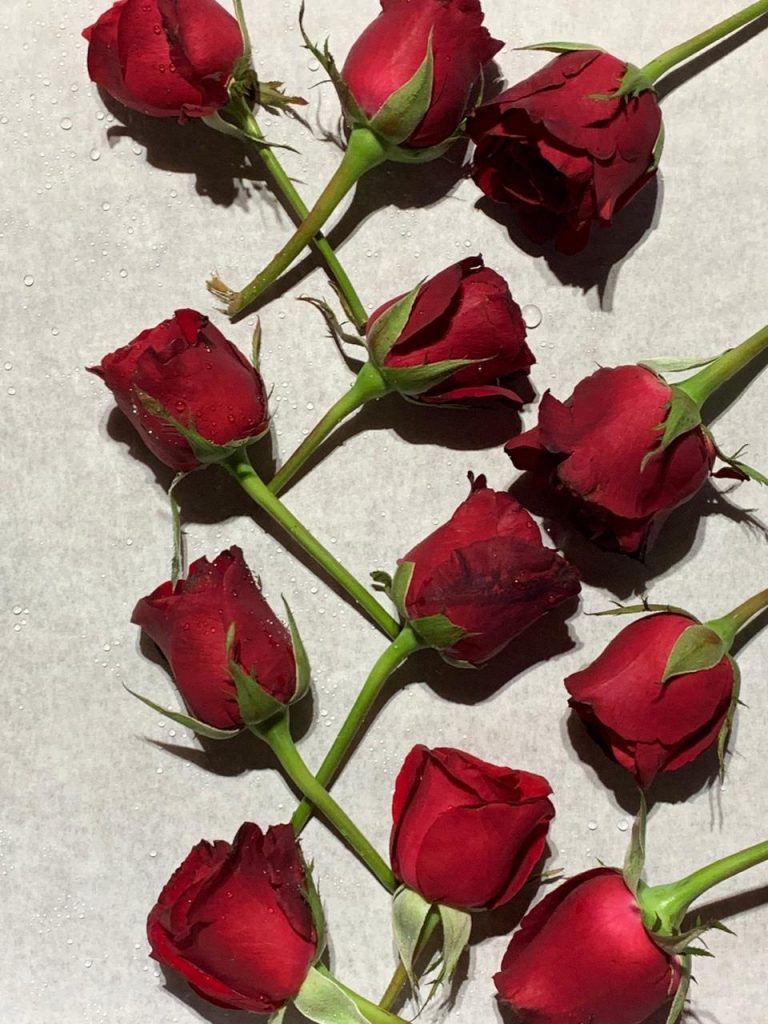 Then place each petal away from each other on a lined baking tray.Do not over crowd the tray, the petals will end up steaming instead of crisping up. Maintain distance….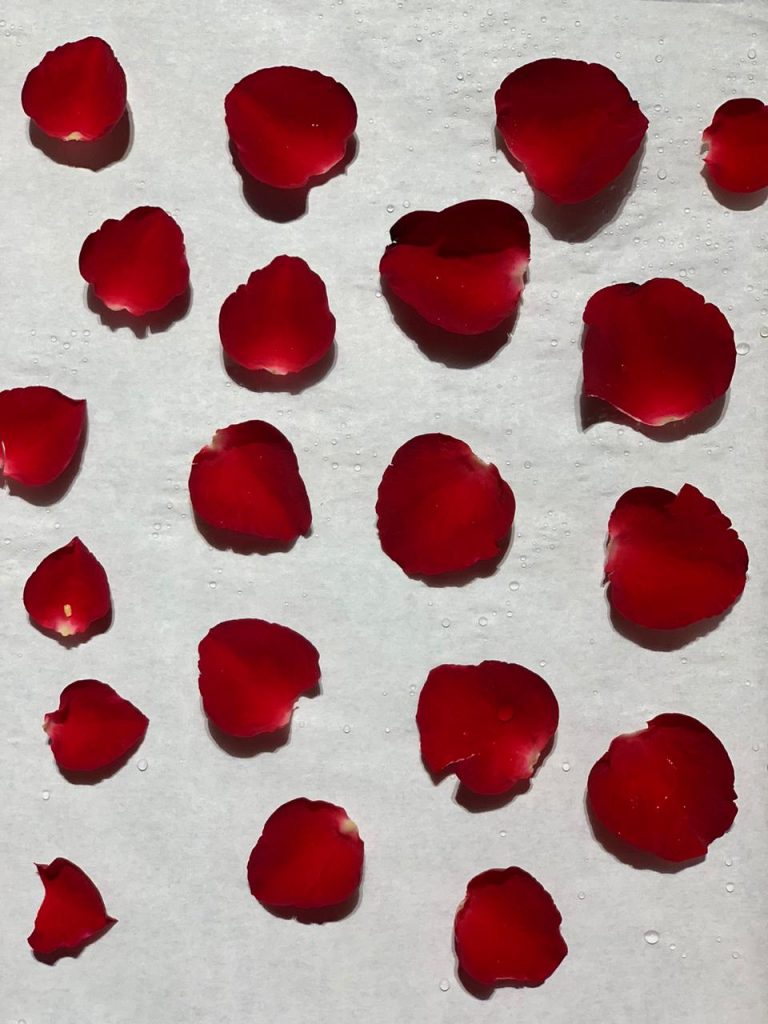 Bake in a preheated oven at 150 for less than 10 minutes or until its has shrivelled up into the perfect texture.Crisp but not burnt
Do not leave it unattended for too long while they're in the oven as it can burn very easily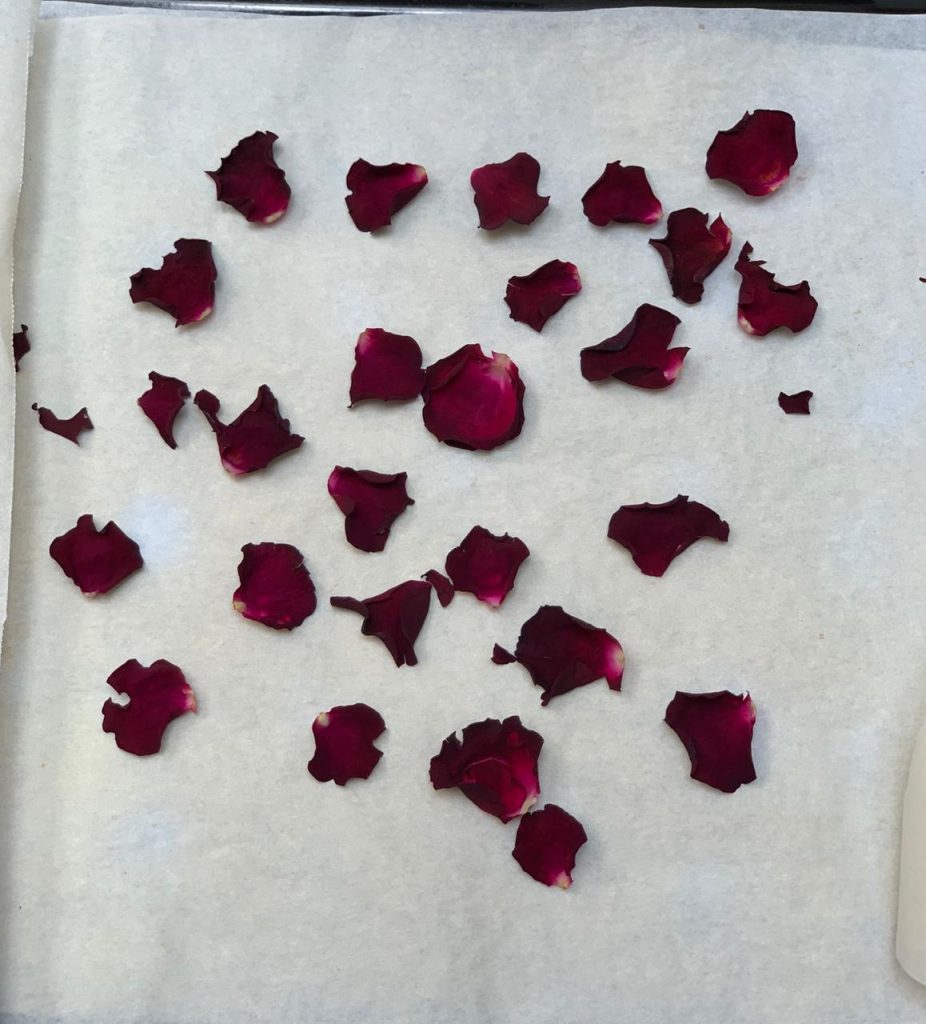 Takes less than 10 minutes most times and it actually depends on your oven so keep an eye just to make sure you get best results
The petals are now edible and ready to be used for any kind of food or drink
This stores really well if refrigerated but stays fresh in air tight container if stored properly too
Ideal to be used over cakes and desserts or even to flavour sweet drinks
Now you know what you can do next time you receive a bunch of beautiful roses…You can still make use of them and not let them go to the bin…
Would love to see your remakes on this.Be sure to tag me on social media or send me a screen shot of your post if your account is private so I can re share them on my stories
Check out my Instagram page for more details
https://www.instagram.com/p/CIQJyuPBj4S/?igshid=1d2z37vl8tg2n
Looking forward to great beginnings and praying for everyone's safety around the globe ?
Stay Safe and Be Responsible
Much Love ? Nuzrath
srilankanfoodie #mylankanfoodjournal #foodblog #colombofoodbloggers #colombolife #foodiesofintsagram#onthetable #instadaily #igers #eatpraylove #positivevibesonly#alhamdulillaforeverything?