Want to get through the extended curfew period with this Fantastic version Of Mushroom Sauce that goes with anything
This is a recreation of the mushroom sauce they serve at The Coffee Bean outlet in Colombo.Tried it and ever since been wanting to give it a try with my own version.Lemme know if you liked it !!! We sure love it…
We love it over our eggs instead of The Hollandaise Sauce.Today I'm gonna share the recipe with Fresh prawns and black garlic.It tastes incredible !!!
Let's Get Started
You Will Need:
300g Sliced Mushrooms(Button Mushrooms will be ideal but you could use whatever Mushrooms you have access to)
1/4 Cup Oil or 2 Tbsp Butter
Finely chopped Regular Garlic 2 Tbsp
Black Garlic Chopped 1 Tbsp
5 Small Onions Finely Chopped(Optional)
Curry leaves, Pandan Leaves
1 tsp each Salt,Pepper
1 tsp Paprika
1 tbsp Mustard Paste(smooth or grainy : I added half of both)
Lime Juice of one lime
Half Cup Coconut Milk
Half Cup Heavy Cream
Chopped Fresh Parsley(optional)
Sliced Green Chillies If You Prefer Heat(Optional)
Vegeta Or Stock/I Don't Recommend Stock Powder But It Is Your Call Here,I Would Use Just A Spoon Of Leftover Gravy Sometimes Too,lol
Step One
Heat oil & sauté the onions & garlic till theyr nice & golden
Adding the black garlic to this takes the dish next level.Check out their page to order your batch of black garlic.Link is attached below
https://www.instagram.com/p/B9glLoEB1jt/?igshid=f7todfwuvl21
Then add in sliced mushrooms, curry leaves & keep On high.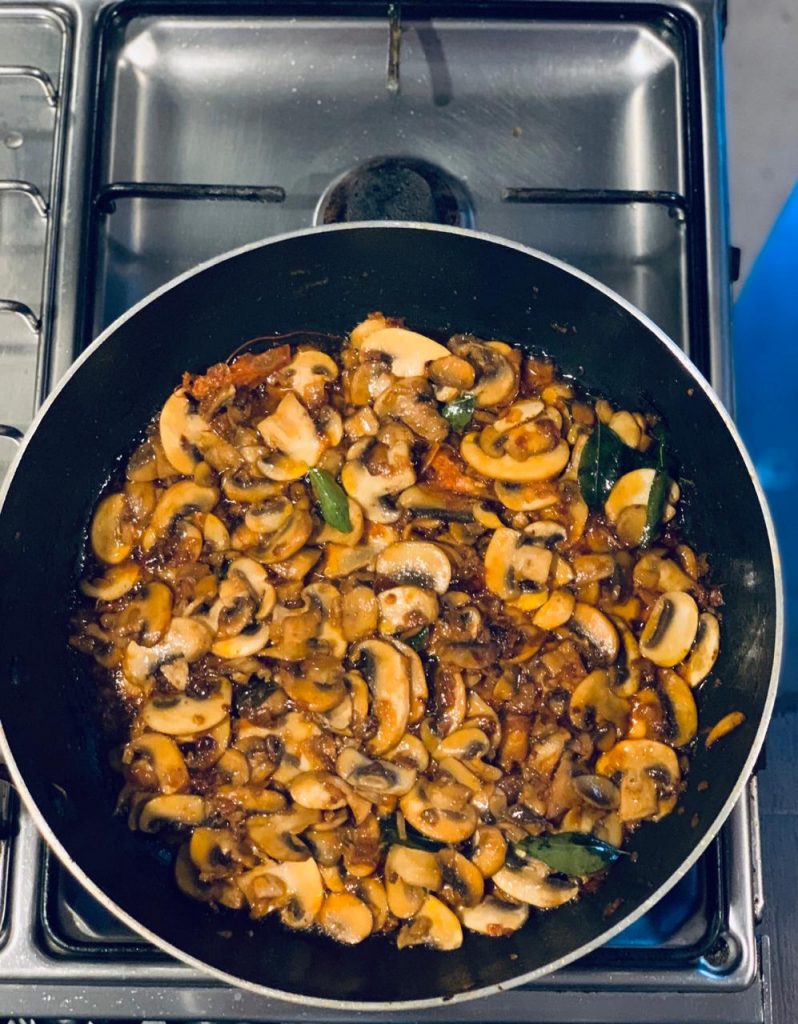 Cooking them in batches helps in the browning process instead of steaming them.
The Mushrooms let out quite a lot of water so let this simmer first & keep stirring occasionally
Step Two
If you're making the seafood version, add in the fresh prawns at this prawns and cook them on the side so the mushrooms absorb the flavour as well
Skip this step if you're making the vegetarian version
I mixed in some salt and lime juice into my fresh prawns and kept them for few minutes before adding them in to the pan
Once the prawns have cooked I removed them from the pan and set aside to serve on top.
Step Three
Then add in the mustard paste, pepper, paprika & lime juice, stock & mix well
Step Four
Add in the heavy cream & coconut milk.Let this come to a boil.
You could add full heavy cream but I prefer adding half coconut milk, half heavy cream.Add according to your availability and preference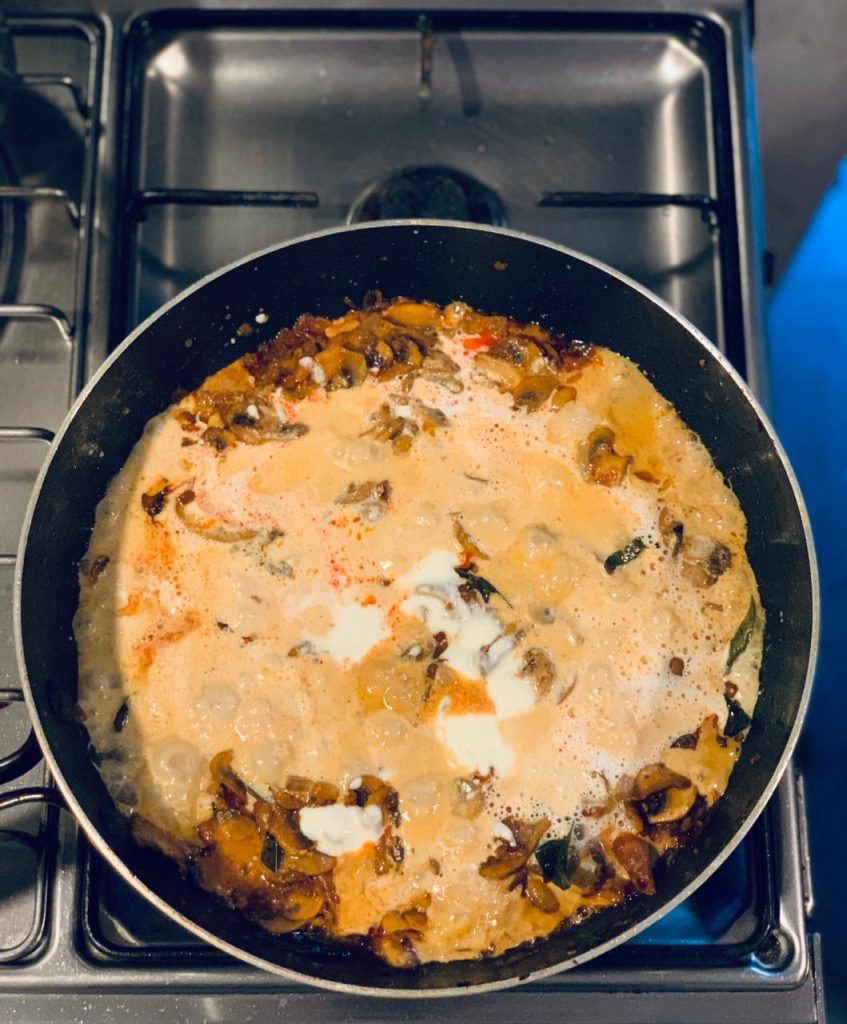 Keep on medium high for few minutes.
Check for salt & spices,adjust if needed.
Step Five
When it thickens switch off flame.
Finally add in the fresh parsley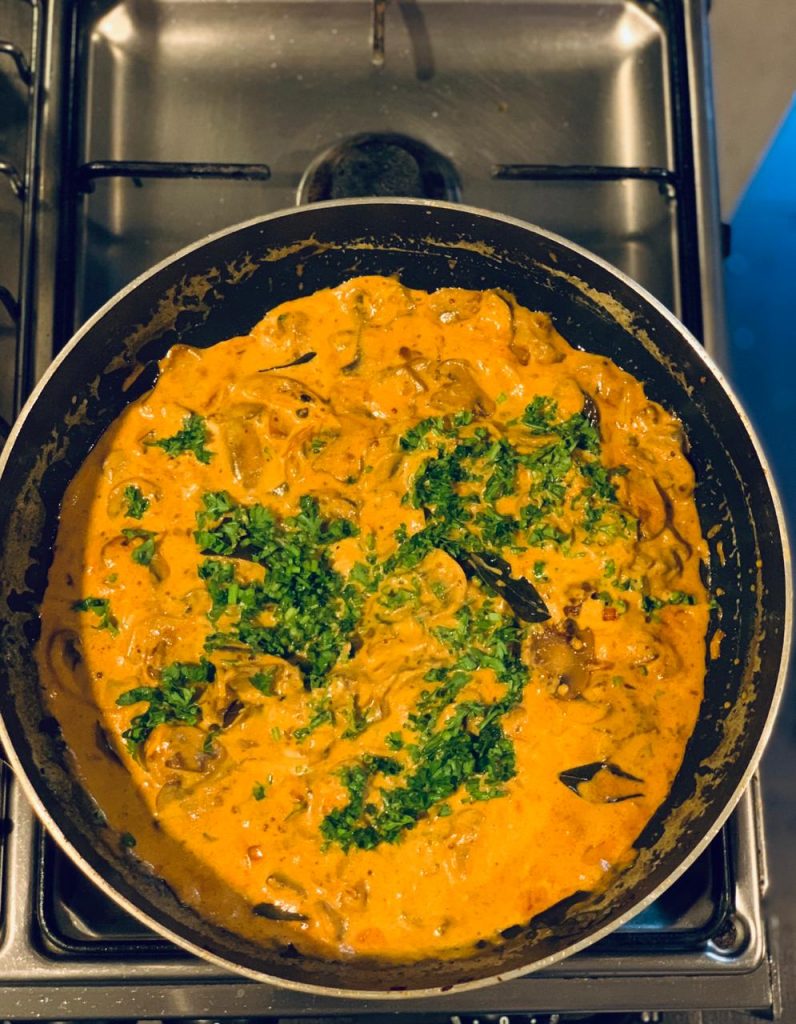 The Wholesome Mushroom Sauce Is Ready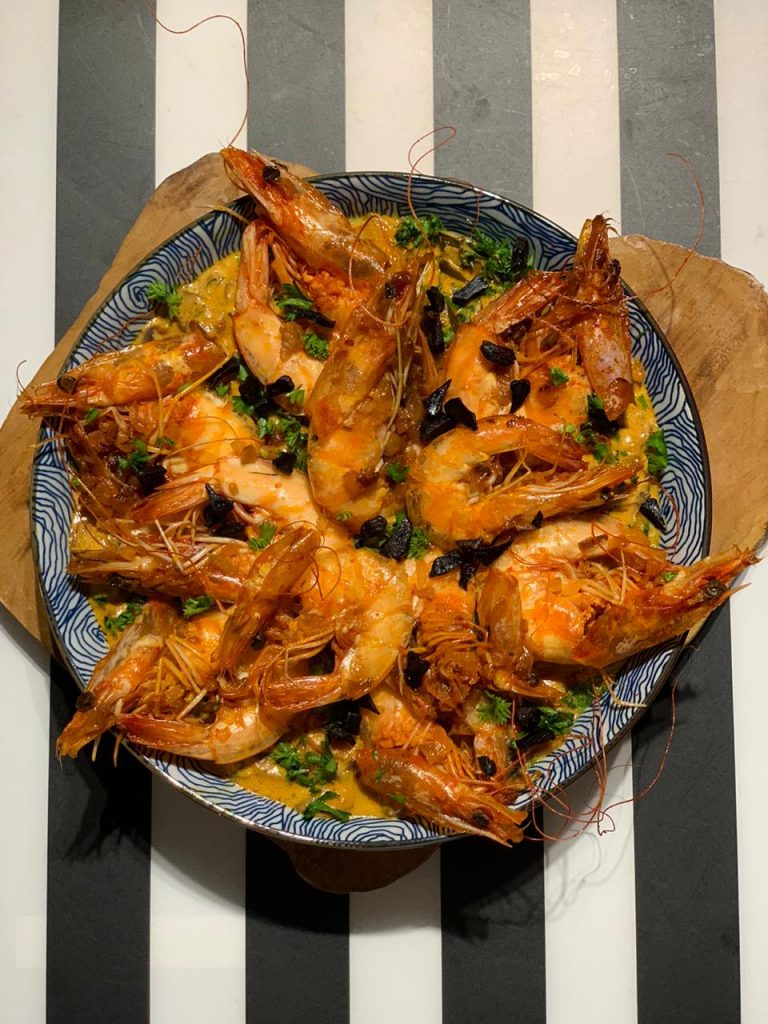 Placed the cooked prawns on top and sprinkled more chopped black garlic on top
This recipe is so versatile : can be used in many ways to create a variety of dishes
Do check out my Instagram account and show some love.
https://www.instagram.com/p/B9glLoEB1jt/?igshid=f7todfwuvl21
Here I Hav Served It With A Simple Fried Egg & Avo On The Side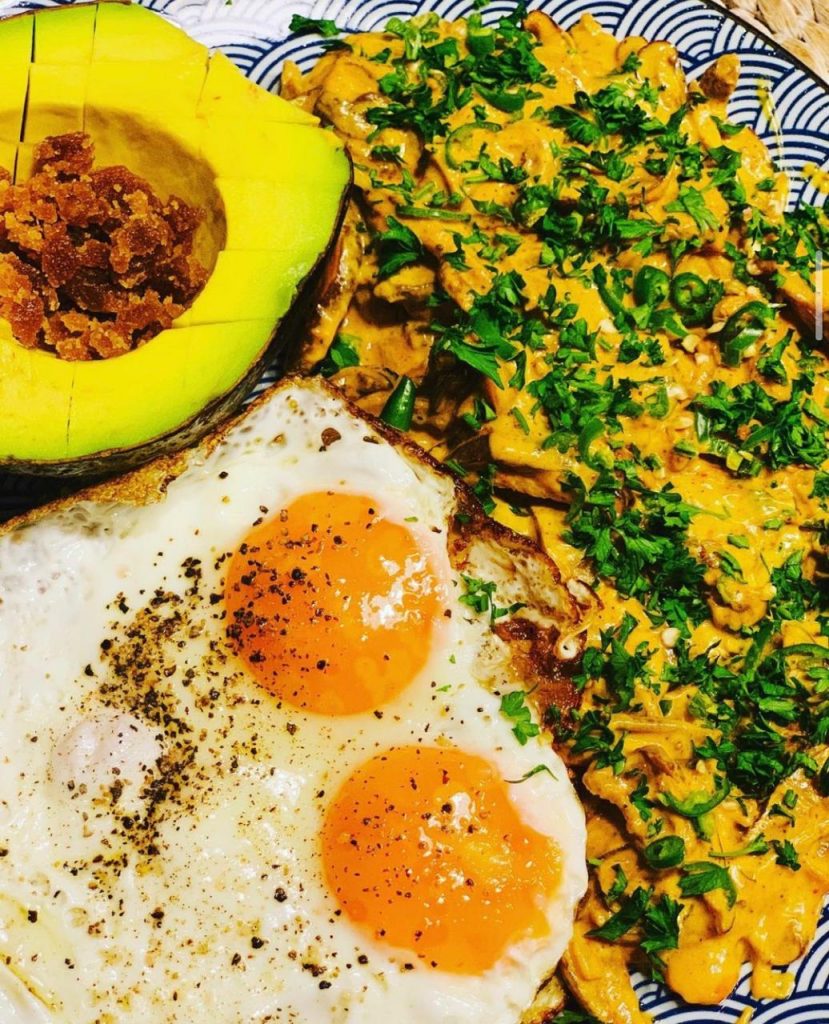 Would love to see your remakes of this Deliciousness.Be sure to tag me on my social media page or send me a screen shot if your account if your account is private. So I can re share on my stories
Stay Safe 💕 Stay Home 💕 Stay Safe 💕 Be responsible
Much Love 💕 Nuzrath
#srilankanfoodie #mylankanfoodjournal #colombobloggers #mushroomsauce #madewithlove #homemade #oversimplefriedeggs #avacado #gravyer #instafood #instadaily #foodphotgraphy #foodstagram #eatpraylove #begrateful #positivevibesonly #poyamornings #fullmoonmornings #alhamdulillahforeverything💕