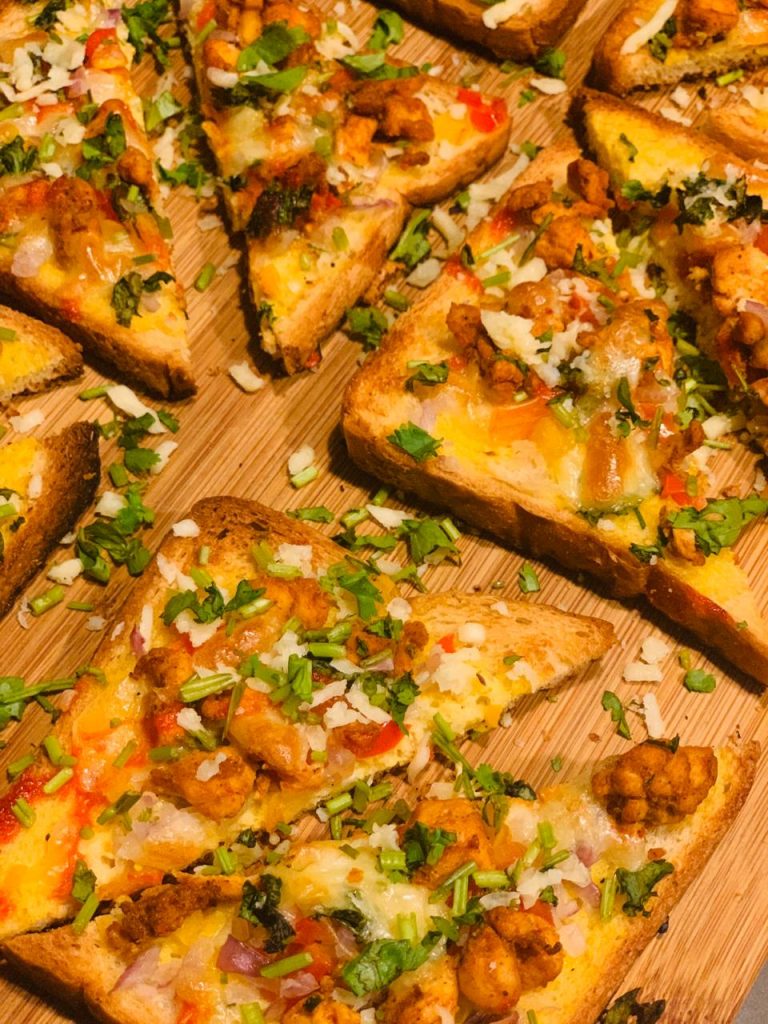 Easy Bread Pizza
.
This Easy Meal Was Recreated By The Hubster Bcz It Reminded Him Of His Childhood Where Amme Would Make This Atleast Once A Week For Breakfast
.
We Call It Local Non Veg Bruschetta ???
.
He Modified It Accordingly
.
We Had Some Bread Leftover & I Didn't Want Them To Go To Waste As They Were Not Fresh Enough For Sandwiches ???
.

THE TOPPINGS:
Sauté Some Finely Chopped Boneless Chicken In Olive Oil,With Salt,Pepper & Paprika.Coconut Aminos & Lime Juice
You Could Even Avoid Chicken & Just Go With Veges & Egg
Few Eggs Beaten
Finely Chopped Onions
Coloured Bell Peppers
Buttered Corn
Finely Chopped Tomatoes(Optional) Or You Could Use Some Hot Sauce Instead Like We Did.
Fresh Corriander Or Parsley
Grated Cheese