This Charred Looking Garlic May look like it has no place in your kitchen but once you get to know what this beauty is all about,you would think otherwise….
For The First Time In Srilanka We Have Access To ? Natural Perfectly, Aged Ceylon Black Garlic!!!!
Isn't that wonderful !!!
Black Garlic is a type of fermented or aged garlic that has numerous health benefits and infact they're higher in their nutritional value compared to the regular garlic
Was introduced to me by one of my insta sisters when I was visiting the Uk.So Thanks to her and Iam loving this new discovery!!!
She's Shalima from Shalimas Kitchen ,Do Check Out Her Insta Page For Some Amazing Original Bangladeshi Dishes!!!Refer to Link attached below….
https://instagram.com/shalimaskitchen?igshid=q7552luyc32q
????????????
Do Check Out Their Page For More Details
And Get Your Hands On This Amazing Product!!!
.
Use my code "myfj2020" to claim 10% off on your first purchase with them!!!
It has taken a lot of patience and time for this perfect result.The garlic is exposed to certain temperatures for a period of time and this helps it age faster leading to the fabulous darker colour….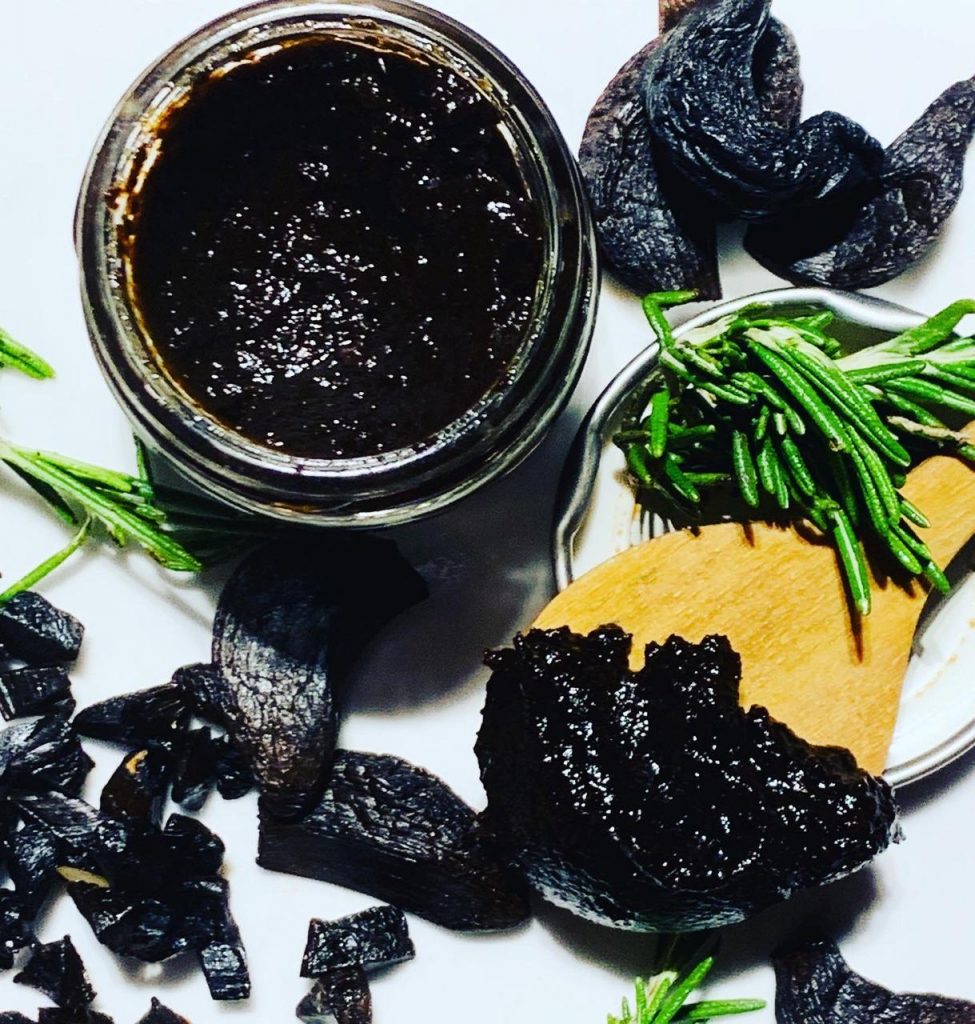 Black Garlic is packed with high amino acids and antioxidants and doesn't leave you with a stinky after breath…win win
It is used in many food dishes sweet and savory across Asia and in fact even used in high end restaurants to improve the taste of their food…
According to certain studies Black Garlic helps in weight loss if consumed right!!
It is a good source of calories and is definitely worth the price because just a little bit creates a burst of flavour??
It can be eaten alone or I would chop it up fine and use with fresh garlic,this takes the dish to another level!!
.
Paste can be added into making delicious dips and sauces or even into a refreshing vinaigrette
I add this into pretty much anything and everything!!!!
A Quick Bonus recipe using this amazing product !!!Try it and you will love it with everything!!!
CREAMY GARLIC SAUCE
Ingredients :
100g Chopped Raw Garlic
4 Cloves Ceylon Black Garlic
50g Butter/Oil
salt, white pepper,Tumeric
Lime Juice
Mustard paste 1 tsp
1 Cup Heavy Cream
1 Cup Coconut Milk
Method :
Melt the butter in a pan and let the raw garlic get golden brown.Then add in the chopped black garlic & spices.
Add in the heavy cream and coconut milk.Finally drizzle lime juice and mix well.Let the sauce thicken according to your preference.Add salt and adjust accordingly…The sauce is ready!!!!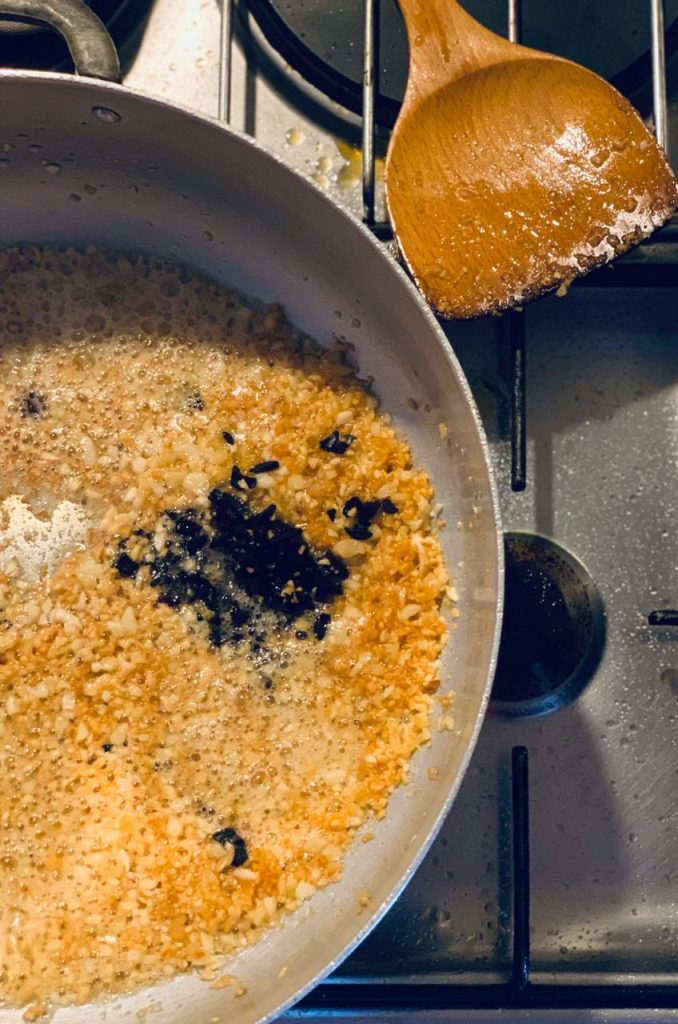 I added some beans and served it with Tuna Steak from The Middle Cut Company!!!Check the Link To Shop Fresh Seafood with them!!!
https://instagram.com/middle.cut?igshid=1pdoqg6lwj1mf
Would love to see your creation with this amazing product!!!
Much Love Nuzrath
srilankanfoodie #mylankanfoodjournal #colombofoodbloggers #instafood #feedfeed #huffposttaste #onthetable #instadaily #foodphotgraphy #eatpraylove #begrateful #positivevibesonly#alhamdulillaforeverything?